Nearly nine out of ten executives expect to find business value in the metaverse in the next five years. Others aren't sure what the value will be—or even what the metaverse is. Still others are already knee-deep in defining both.
Take Everyrealm, owner of the MetaMall in Decentraland. The digital shopping center offers 364,000 square feet of space to companies interested in creating retail storefronts for virtual shoppers. The mall doesn't exist in the real world, but Everyrealm expects it to generate real profits, and recently engaged real estate firm Avison Young as the listing agent for the virtual retail space.
The emergence of shopping in the metaverse shouldn't come as a surprise. Given the chance to create unheard-of experiences in a new cyber realm, many companies are opting for a more familiar, less risky path—replicating the world we already inhabit, right down to the malls.
It's a natural next step as the internet weaves itself more intimately into consumers' lives. Forward thinkers like Accenture's Katie Burke have called the metaverse tomorrow's internet, with at least one key addition: a sense of place.
Indeed, whether we visit the metaverse to shop, socialize, play fantasy games, or work, it's likely that understanding place—where we are, what we encounter there, and how we navigate in and around those places—will be as important as it is on terra firma.
The Metaverse: Finding Our Way
If you've never been to a virtual mall in Decentraland and don't know which cryptocurrency to use for real estate purchases in the The Sandbox, don't worry, you have a lot of company. The metaverse is a phenomenon billions of people have heard of and few have experienced. Just 16 percent of Americans could even define the metaverse in a recent survey. (See sidebar.)
But that doesn't mean it won't be part of our future. After all, it's already an artifact of our past. Nearly a generation ago, Second Life and other digital worlds emerged, earning enthusiasm from users and investments from corporations as well as some skepticism.
Today's metaverse is much improved, proponents say, thanks to better 3D visuals, more evolved interactive virtual and augmented reality, tactile experiences, and cryptocurrency-based transactions.
But the allure remains: The metaverse is a place where one can virtually interact with friends or strangers, experience games, collaborate on work, and purchase products and services.
As with any new land, its geography is worth exploring.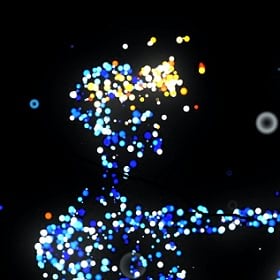 Despite its potential for creating entirely new geographies, many versions of the metaverse are tethered to traditional ideas of place.
---
What's the Plural of Metaverse?
Despite its all-encompassing name, the metaverse isn't a single place with a central gateway. Rather, it's a panoply of experiences, each accessed separately and governed by its own company, creator, or decentralized collective of users.
Some realms are accessed through VR goggles; others can be navigated via a desktop browser or a phone. Experiences range from buying real estate and furnishing a virtual home to attending a concert or interacting with holograms of your coworkers around a cyber conference table. Prominent destinations include Roblox, Decentraland, Meta's Horizon Worlds, The Sandbox, ZEPETO, games like Grand Theft Auto, and others. (See sidebar for more.)
Such diversity has led to discussions of what qualifies as a metaverse, a multiverse, or an omniverse. One antidote to complexity in any new realm is to establish a sense of place—and a means of navigation. Humans have relied on maps to navigate the real world for millennia, and 50 years ago, technology called a geographic information system (GIS) emerged to deepen that relationship by adding information that helps people better understand a location.
Since then, innovators have applied GIS to many challenges and opportunities. One pioneering biochemist used the technology to map DNA strands in an effort to share information about COVID-19 and other diseases. Others have used GIS to create realistic cities for Disney movies and digital twins for infrastructure projects.
In the spirit of innovation, here we explore some of the main uses of the metaverse and share a few thoughts on how location—and location technology like GIS—might factor into each:
Gaming—Traditional video gaming is migrating toward mixed reality, where virtual actions are overlaid on the real world through augmented reality or on a manufactured world through virtual reality. In a recent presentation, Rochester Institute of Technology professor Brian Tomaszewski called Pokémon GO a prime early example of the former. He also noted that GIS technology is increasingly involved in simulating experiences in business settings. That might include the models AEC firms use to review projects with clients or digital twins used by city leaders to plan for growth.
The Third Place—In the real world, the third place is where people spend time outside work and home—in restaurants, coffee shops, movie theaters, concert halls, stores, bars, clubs, and the like. In the metaverse, Meta (née Facebook) has been an early player in creating digital spaces where people socialize, but other metaverses boast similar experiences. Location technology could play a key role in helping users navigate these spaces and understand relationships among people and places. It might also help businesses understand the popularity of stores or the ways in which avatars move through virtual spaces.
Work—While some companies will lease space in the metaverse as a way to market to customers, others are exploring how employees can collaborate or improve daily activities. Augmented reality could be a boon for maintenance technicians and field operatives. WhereNext covered the story of an IT director who saw a chance to improve safety and efficiency for his colleagues at a water utility in New Jersey. Through the integration of GIS software, HoloLens mixed reality glasses, and a geodatabase, he enabled technicians to see holograms of underground utility lines, helping them avoid gas or telecom lines when repairing a water leak.
On a Path Toward New Experiences   
On a recent S&P webcast, one expert suggested it would take half a decade for a robust metaverse to emerge. In a 2022 Pew poll of tech leaders, 54 percent said a robust, immersive metaverse would be part of daily life for millions of people by 2040.
If its beginnings are any indication, the metaverse will likely evolve in many ways. There will be opportunities to game; meet new people; and extend the way we work, shop, and socialize. In all those activities, our desire for a sense of place and novel locations will guide our experiences.
What those experiences will be, only time will tell. In the meantime, maybe we'll see you at the mall.