The use of virtualization technologies is wide spread in companies of all sizes and nearly all industries.  Cloud-based desktop virtualization that can support high-end graphics applications such as ArcGIS Pro is the new area of focus.
Microsoft Azure will soon support an NV-Series VM which provides a dedicated GPU for use with high-end graphics rich applications. The Esri Performance Engineering team has had early access to a NV-Series VM for testing with ArcGIS Pro. The user experience was very good.
The great user experience was recently demo'd at the Microsoft Ignite conference during Jason Zander's general session presentation.  The conference was in Atlanta and the VM was located in Azure's Texas datacenter.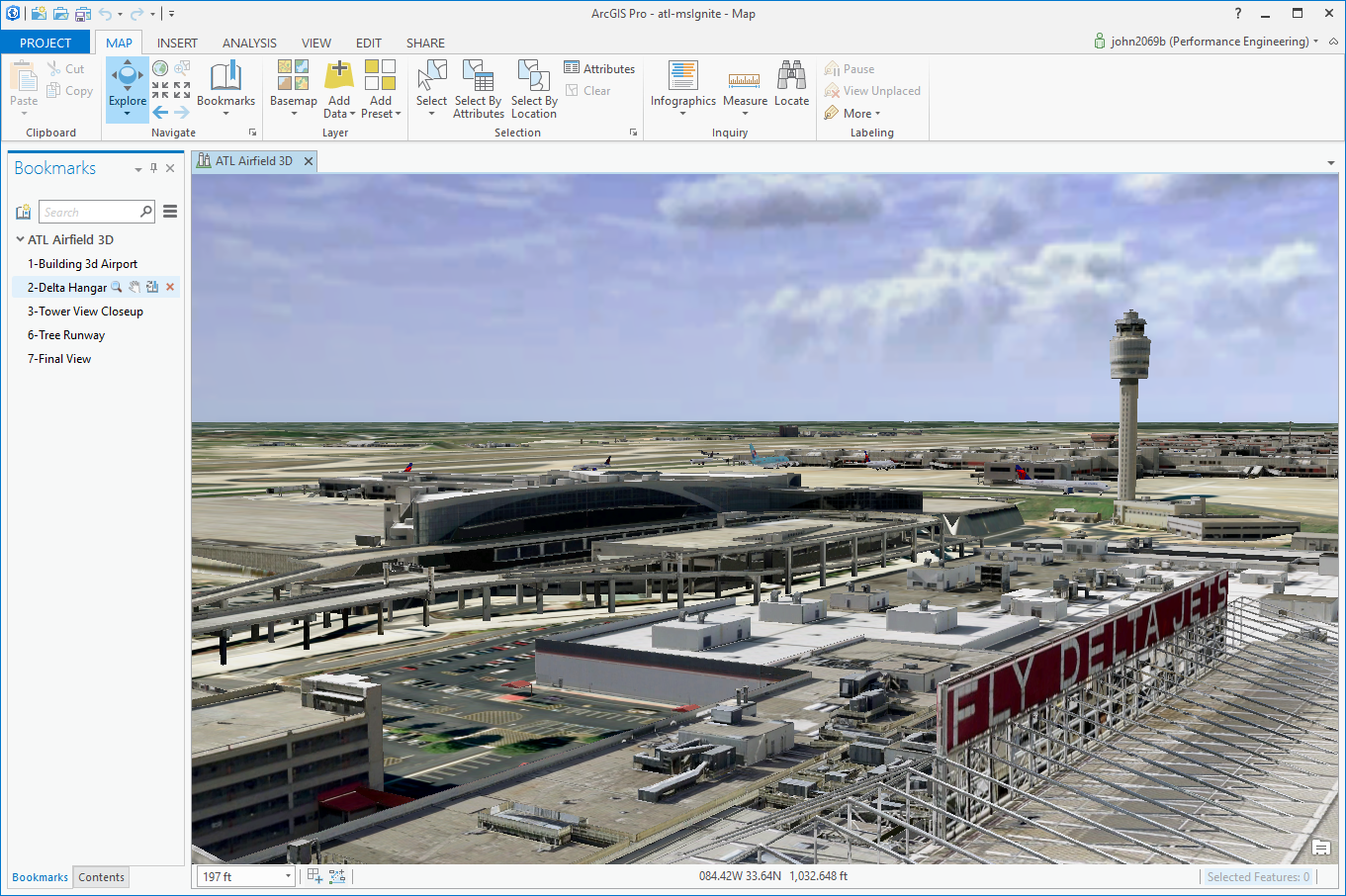 The industry has been waiting for key components to be in place to successfully deliver GPU rendered graphics that can be delivered at a very high frame rate. A couple of reasons why this is possible now are:
The virtualization server has an Nvidia GRID M60 card. This card has 2 Maxwell GPUs that provides a lot of visualization capabilities. The NV-Series VM has an entire, dedicated GPU to use for it's visualization (and compute) needs.
Teradici Cloud Access Software delivers the frames created by the ArcGIS Pro rendering engine at a very high rate to a user's client machine.
Cloud based desktop virtualization that supports dedicated GPUs is a major milestone in the delivery of high-end graphics applications.
For Esri users that are looking at how or if ArcGIS Pro can be delivered from the Cloud, this is now possible.
Esri is not only testing it, we are looking at how it can be used to support our online classes, large scale MOOCs and as a future product delivery platform.