Imagine as an insurance company, you have claim assessors doing damage assessment and information gathering in the field. While understanding key demographic facts around the damaged locations such as average home values, percentage housing units owned and rented, and spending helps estimate the amount of claim reimbursement, your claim management office needs to have correct and specific information on the type of damage, construction type, damaged area, pictures of damaged structure, estimated damage amount and much more.
Seamless collaboration using the Business Analyst Web and Mobile Apps helps address such challenges – not only for the insurance companies but also for the healthcare providers, commercial real estate agents, retail market planners, public safety managers, economic developers, and more.
Here is how:
Set Up a Project with the Attributes and Validations You Need
In the Business Analyst Web App, create a project with the information you need claim assessors to gather. For example, add Type of Damage as a text attribute and define the values possible for them such as Minor, Major, and Complete Loss. Add Damaged Area as a numeric attribute and define the minimum and maximum range for it such as 100 sq. ft. to 10,000 sq. ft. for the residential property assessors. And so on. This helps your organization enforce data integrity on the gathered information and reduce time on preparing data for any analysis afterwards.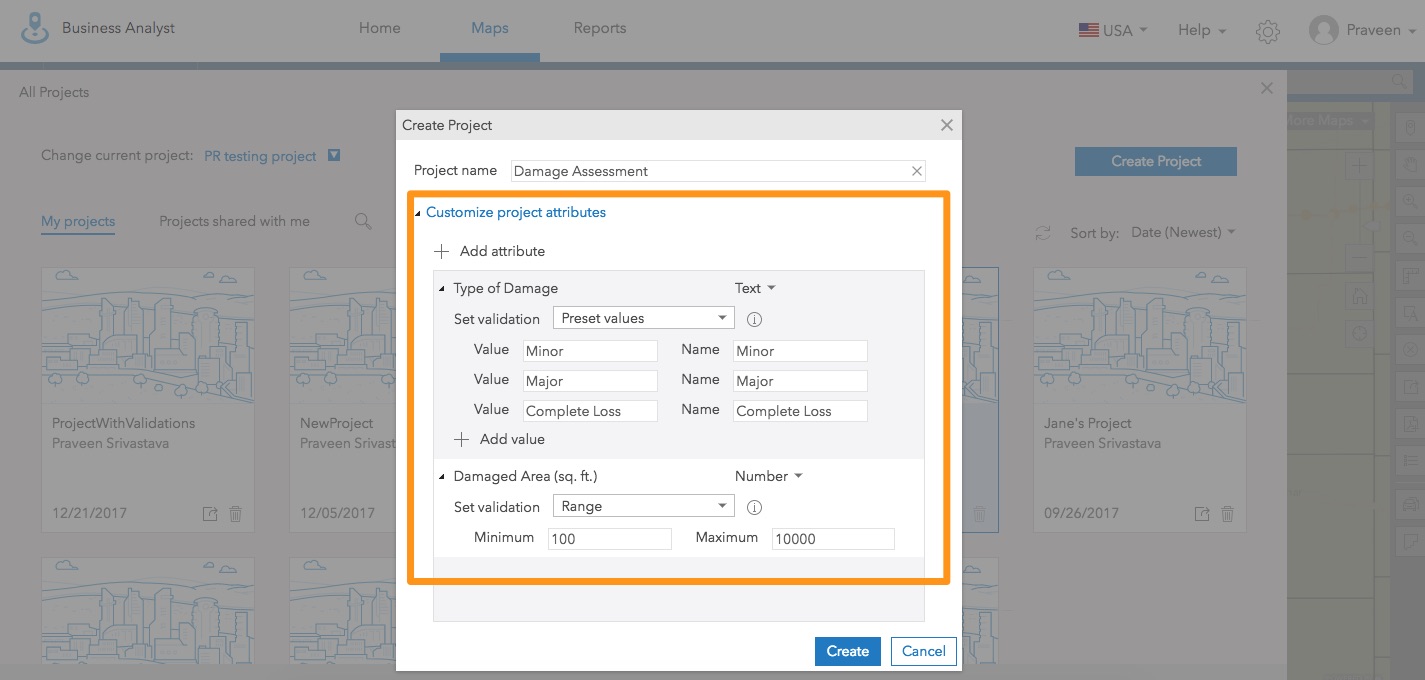 Share the Project with Field Users
Click the Share button, select users who are claim assessors, and add them to the project.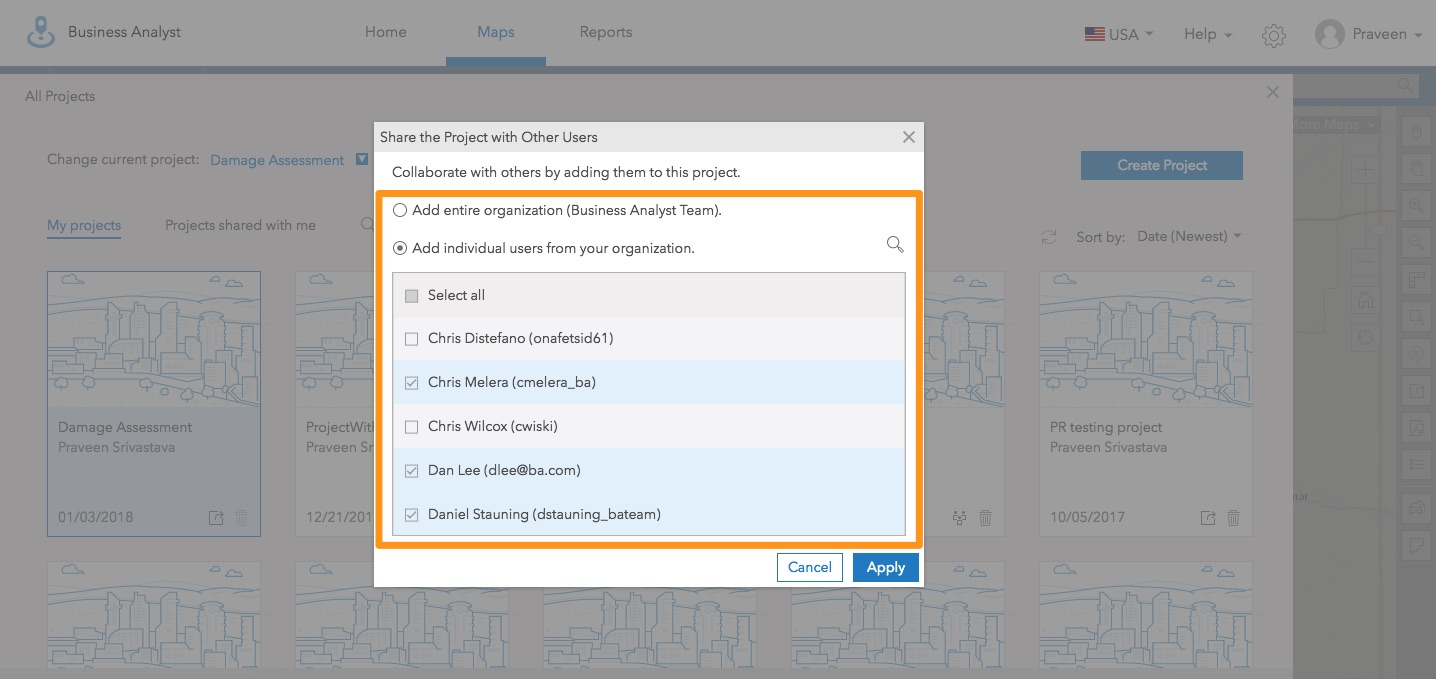 You can add individual users or the whole organization to the project and collaborate more easily and efficiently.
Efficiently Gather Information on the Go
Using the Business Analyst Mobile App, claim assessors can access and work in the shared project in the field. When visiting a damaged property, they can add a pin at the location, create a study area around it, and start entering damage information.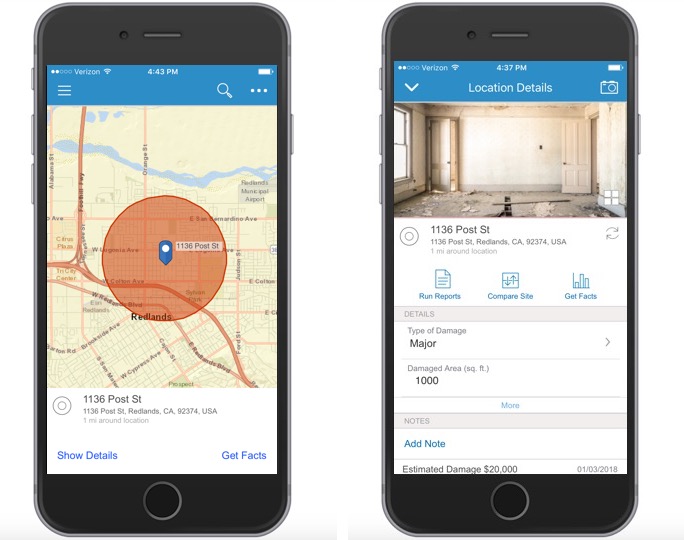 Preset validations on the attribute fields help make the information gathering process more efficient, enforce data integrity and collect better-quality data.
Access Market Snapshot for Additional Context
Assessors can get contextual demographic information about the property location as well such as number of people living in the area, what's the median household income, average home values, consumer spending, and more. This information helps them do better estimates on claim amounts. For example, value of a completely damaged property or value of major damaged household items.
Instead of discovering information and accomplishments in weeks, mobile collaboration provides instant feedback and helps everyone move forward quickly. Need to learn more? Get started here.
Stay tuned for more Business Analyst blogs with information on the new features and enhancements!
Commenting is not enabled for this article.