It's that time of year again when "geospatial-minded" techies gather together to learn about GIS! The 2016 International Esri User Conference (June 27–July 1) is a few weeks away and the Web AppBuilder Dev team will be working in the main Showcase Hall (ArcGIS Online island) and presenting several technical sessions.
We wanted to highlight the list of Web AppBuilder for ArcGIS related sessions and we're looking forward to meeting with the Web AppBuilder user community!
Tuesday June 28
Wednesday, June 29
Web AppBuilder for ArcGIS: Build Web Apps with No Coding
Level: Beginner
Time: 3:15 PM – 4:30 PM
Location: Ballroom 06 C
Thursday, June 30
Web AppBuilder for ArcGIS: Build your First Widget in 15 mins
Level: Intermediate
Time: 12:30 PM – 1:15 PM
Location: Demo Theater 3 – Developer
As a reminder, we're always on the lookout for customer apps built on Web AppBuilder for ArcGIS and we showcase them in the Web AppBuilder for ArcGIS Live Sites Gallery. If you have an app you would like to share, please let us know!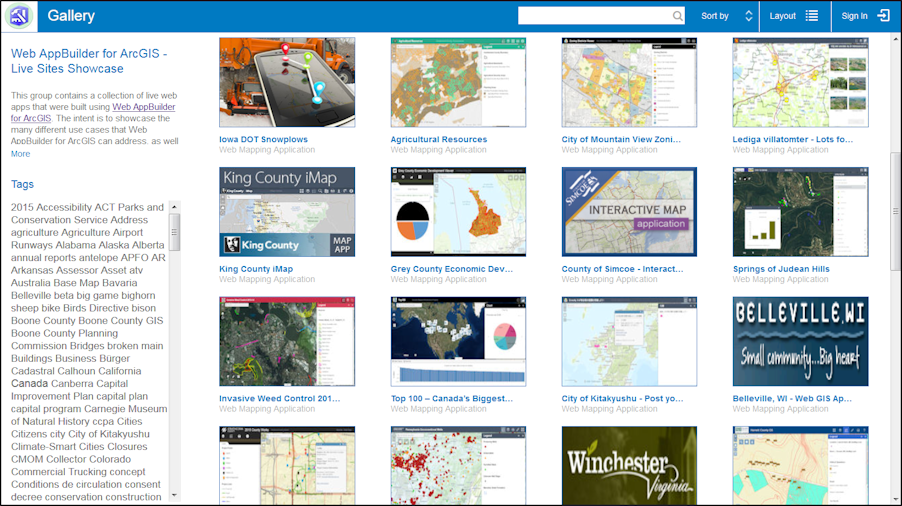 See you in San Diego,
The Web AppBuilder for ArcGIS Dev team