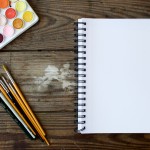 Interested in using the ArcGIS API for Python? Already an expert and want to share your best practices, notebooks, and useful tips?
There is a new resource for users of all levels named the ArcGIS API for Python Explorers' Corner, and we host it on the blogging site Medium. Whether you are a brand new GIS user or have been writing Jupyter Notebooks for years, we encourage you to join our community on Medium and GeoNet and share your experiences and best work using the API and Jupyter Notebooks.
A few articles have been posted so far:
All blog posts and future tips will also be posted here on the ArcGIS blog, and if you need help getting started or have general questions, you may also access the ArcGIS API for Python GeoNet community or the API's official guide.
Looking forward to seeing you there!