ArcGIS Earth 1.7 Beta is now available. ArcGIS Earth is an experience for browsing a variety of spatial data for non-GIS specialists. While online, ArcGIS Earth connects directly to the ArcGIS platform allowing users to leverage the Web GIS pattern, securely accessing ArcGIS Online and or ArcGIS Enterprise. In offline or totally disconnected mode, ArcGIS Earth can access files on a local machine including basemaps and terrain data.
In November of 2016 Esri delivered the first release in the next generation of ArcGIS Runtime, SDKs, version 100.0.0.  ArcGIS Runtime was re-imagined from the ground up, built around a common core with a refined architecture and an intuitive API design.  Native apps built using version 100.x of ArcGIS Runtime, such as ArcGIS Earth, can take advantage of this new architecture as it provides the following benefits:
Rapid and consistent addition of new functionality
Improvement in quality, performance, and stability
A synchronized API across developer platforms

We are happy to announce that since our last release ArcGIS 1.6.1 in the fall of 2017, the Earth team has been working to bring these powerful capabilities into ArcGIS Earth, optimizing performance and establishing a baseline for a host of new geospatial capabilities that will begin rolling out under this new robust and versatile runtime architecture.
In the 1.7 beta release under the new runtime, users can look forward to a smoother navigation experience as well as improved rendering for KML, drawing elements, and labeling in multiple languages. The Earth team has also added a new startup experience for first time users. Additionally, administrators can customize the Startup criteria to meet the needs of their organization, by modifying the HTML files in the tips folder located in Earth's installation directory.
Earth 1.7 Beta improves the ability to identify and display metadata and attribute information for map services, image services, as well as WMS services on the globe.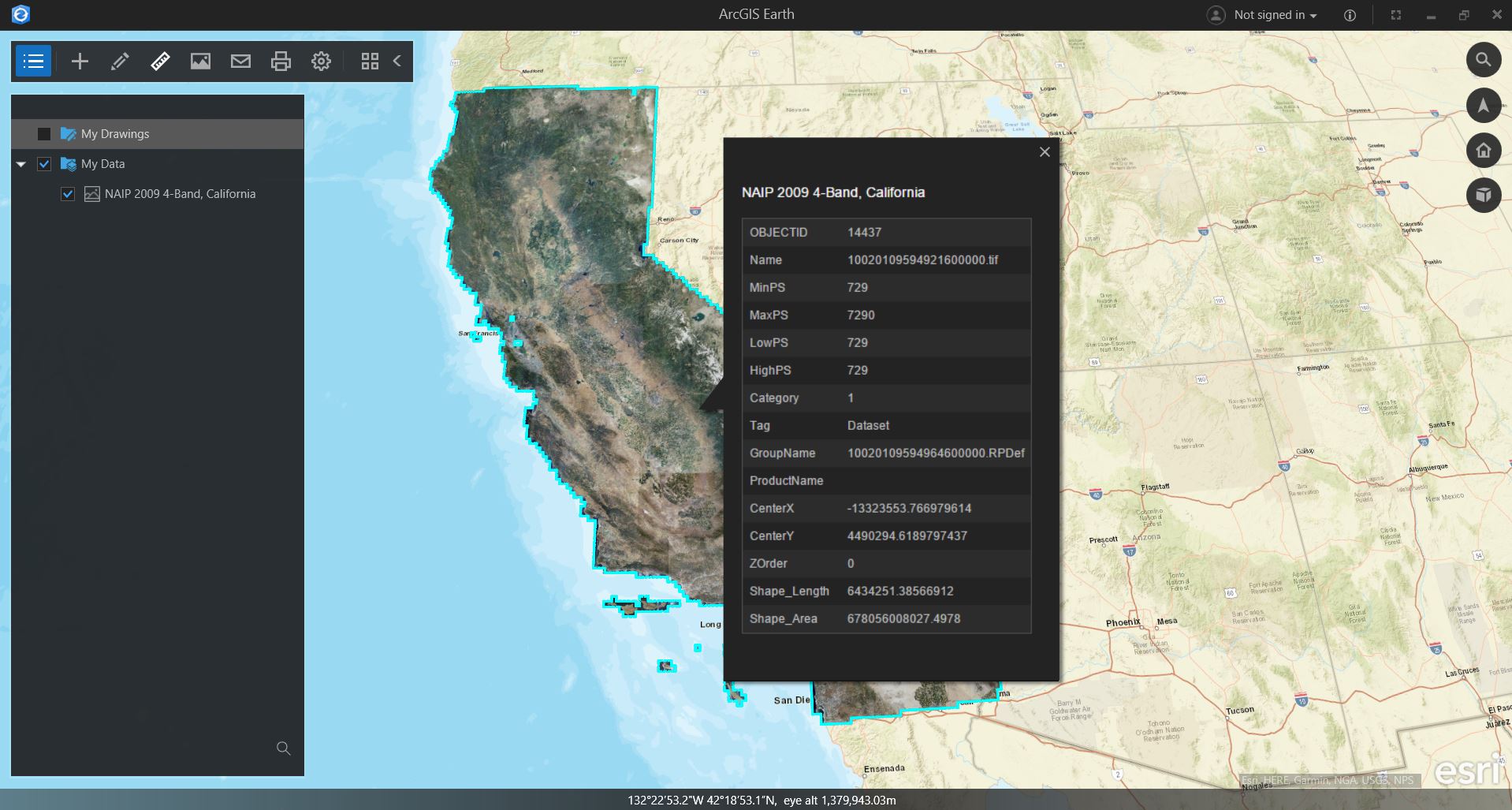 Also, Earth 1.7 Beta has additional support for raster files including:
High Resolution Elevation (HRE) raster format
2000 format with.j2c and. jpx extensions
NITF format with the. nsf extension
New support for OGC WMS and WMTS is included, with:
Get layer capabilities when adding OGC WMS
Get feature information of OGC WMS
Add WMS and WMTS from ArcGIS Online and ArcGIS Enterprise portal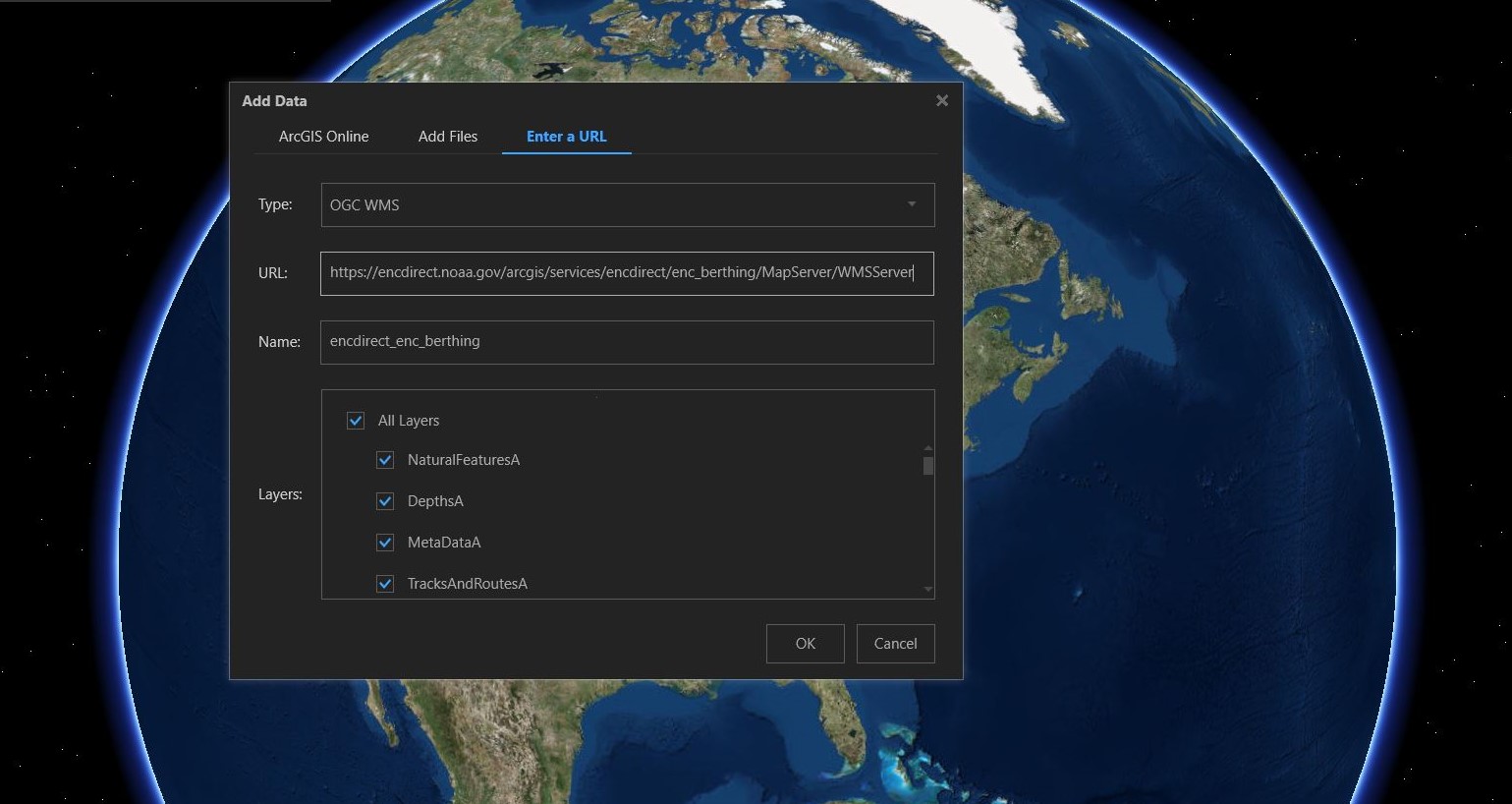 Menu operations for KML sublayers include zoom to layer, expand all, and collapse all. Users can now support brightness, contrast, and gamma appearance settings for ArcGIS dynamic map services. Some of the additional features include:
Additional support was added for reloading disconnected data in the table of contents.
Import and add online images as a placemark icon or as pop-up content of the drawing element
Display dynamic attribute information of imagery layers
Preview metadata of the listed portal items from the Add data pane
Improved loading experience for CSV and TXT format data
New dump file mechanism
Today, ArcGIS Earth can aggregate and visualize many spatial data formats in a lightweight and an easy to use native KML client. ArcGIS Earth can consume web services, readily switch out basemaps and terrain data, geocode against ArcGIS Online or ArcGIS Enterprise. Operate connected and disconnected from a network. ArcGIS Earth also includes an Automation API feature that supports the
Ability to control camera navigation and fly animations, including getting camera information and setting camera position
Ability to control data operations, including adding data and deleting layers from the workspace
Ability to take a snapshot of the view
Earth is free, secure, and easily deployable across large organizations and thanks to the new runtime, users can look forward to ingesting new data types and capabilities.
Be among the first to try out and provide feedback on the new runtime version of ArcGIS Earth 1.7 Beta!