Today we are excited to announce ArcGIS AppStudio Version 5.0. This release includes many new feature enhancements and foundational updates to the product suite.
Let's explore what's new in 5.0.
3D Scene Viewer Template: New Daylight feature to display sunlight and shadow effects
Map Viewer Template: Added support for editing attribute of related records
Upgraded underlying Qt framework to version 5.15.2
Upgraded ArcGIS Runtime to version 100.10
Upgraded Xcode to 12 to support new Apple App Store requirements
Generate Android App Bundles to take advantage of new features in Google Play Store
You can get started with AppStudio 5.0 today by visiting the AppStudio Resources page to download AppStudio Desktop and the latest version of AppStudio Player from the Apple App Store or Google Play Store.
3D Scene Viewer
The 3D Scene Viewer template allows users to view online 3D web scenes or offline mobile scene packages (MSPKs). Now with AppStudio 5.0, you can use the new Daylight feature to see how sunlight and shadows affect your scene during different times of day and year.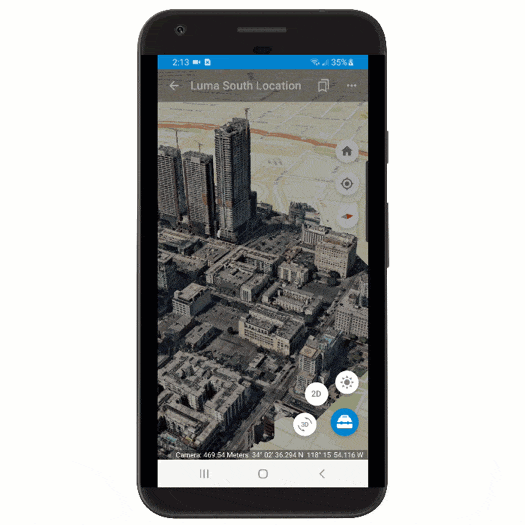 Map Viewer
Map Viewer is one of the most popular templates in AppStudio. It supports viewing web maps, identifying and editing feature attributes, and viewing feature attachments. With the AppStudio 5.0 release, we have improved the editing feature attribute capability to support related tables and to show the last edit time and editor.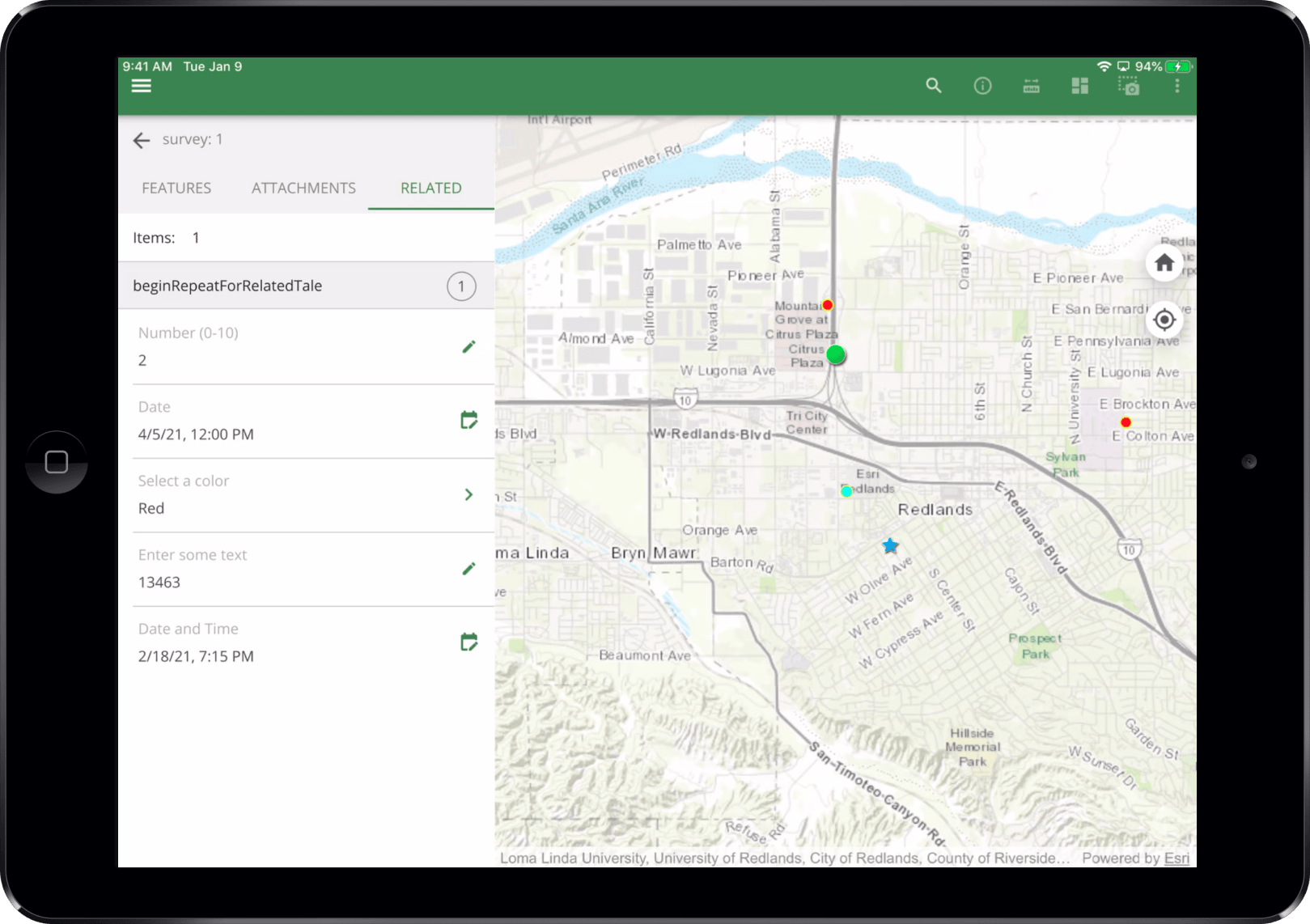 Upgraded Qt to version 5.15
Behind the scenes, the underlying Qt framework has been upgraded to 5.15.2. This update lets you take advantage of new functionality and enhancements introduced in Qt   5.15. With any major update to core components, there is a possibility that this update might introduce breaking changes for your existing  AppStudio apps. To learn more see Qt QML components for QML changes that may impact your apps.
Upgraded ArcGIS Runtime to version 100.10
The ArcGIS Runtime powers the GIS and mapping capabilities in your AppStudio applications. AppStudio 5.0 now supports ArcGIS Runtime version 100.10. This means you can build AppStudio apps with all the features and enhancements from the ArcGIS Runtime 100.10 update; including a new and improved Qt toolkit for the ArcGIS Runtime SDK. The ArcGIS AppStudio Player app 5.0 also supports running apps built with ArcGIS Runtime 100.10. Please review the AppStudio Framework documentation to learn more about AppStudio core and Runtime changes that may impact your apps.
Support for new Apple App Store submission requirements
Starting in April 2021, all iOS apps submitted to the Apple App Store must be built with Xcode 12.  Support for Xcode 12 is now part of ArcGIS AppStudio 5.0, and the AppStudio 5.0 cloud Make service. We encourage you to test this new build service for your apps, especially if you have plans to submit or update an app to the Apple App Store in the upcoming weeks or months.
Support for new Google Play Store submission requirements
The Google Play Store has recently updated its privacy policy and review process for apps that require permission to access the user's location in the background. In this release, we have updated the cloud Make service to include the proper permissions so your apps will work with the new requirement.
Beginning in August 2021, the Google Play Console will require all new apps to be published with the Android App Bundle format. For AppStudio apps to meet the requirements of the Google Play store, we have updated our cloud Make servers to support building apps in the Android App Bundle format. Using Android App Bundles can result in smaller app installs and updates for your users.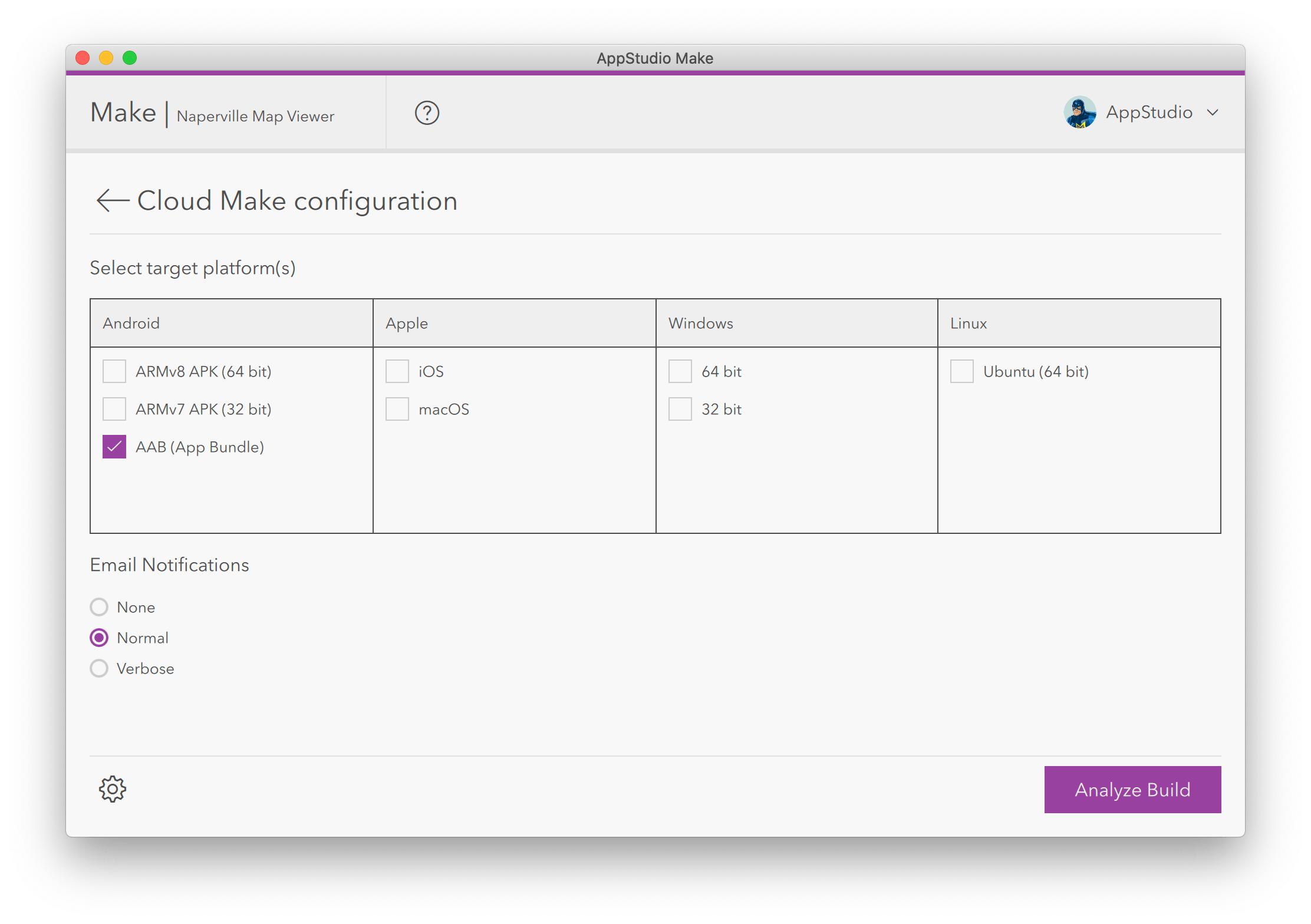 AppFramework updates:
AppStudio 5.0 brings new features, changes,  enhancements, and bug fixes to the AppStudio AppFramework. Updates in AppFramework include:
Connection to Bluetooth LE devices from Windows no longer requires Bluetooth pairing.
Improved stability of network requests when switching from WIFI to 4G.
Improvements to StorageInfo component now signal when a removable storage device has been removed or inserted.
The AppFramework Battery component has been finalized.
The AppFramework Promises and Controls plug-ins and checkCompatibility method of the AppFramework have been removed.
AppFramework Sensors plug-in and AppFramework components AppPackage, AppInfoList, AppPlayer, AppPlayerSettings, ItemPackage have been deprecated and will be removed from a future release.
Other Updates:
Improved error reporting messages in AppStudio Player.
New haptic feedback sample.
Support for Slovak as a language.
NOTE: AppStudio 5.0 is the last version of AppStudio to support iOS 12. This means that apps built with future versions of AppStudio will not work on some older devices such as the iPhone 5s/6/6Plus, iPad Mini 2/3, and iPad Air (2013).
NOTE: Support for deploying and developing apps with macOS 10.14 Mojave will be deprecated with the next version of AppStudio (5.1) to be released in Q2 2021. A minimum of macOS Catalina 10.15 will be required at AppStudio 5.1.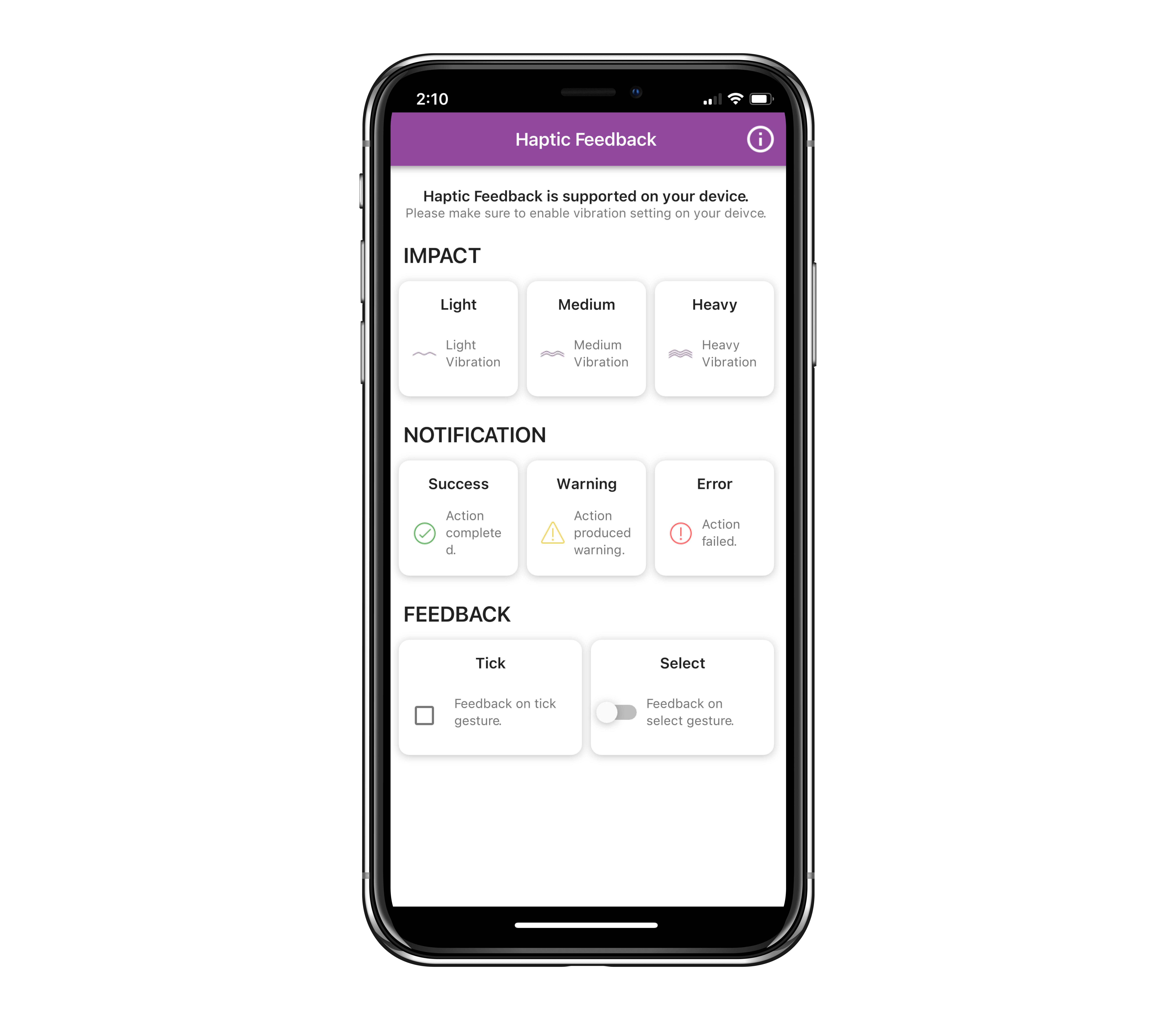 You can find information about specific bug fixes in this blog post.  To see a complete list of new features and enhancements visit the AppStudio 5.0 documentation for "What's new in AppStudio".
We can't wait to see you use these brand-new features and enhancements in your apps. Please provide any feedback and suggestion to appstudiofeedback@esri.com.
We released full recordings of our recent virtual workshop and hands-on exercise materials. This workshop provides the knowledge and skills you need to start building cross-platform native apps.
Follow us on Twitter @ArcGISAppStudio to keep up-to-date on the latest information and let us know about your creations built using AppStudio to be featured in the AppStudio Gallery.
The AppStudio team periodically hosts workshops and webinars; please click on this link to leave your email if you are interested in information regarding AppStudio events.