We are excited to announce that ArcGIS Earth 1.7 is now available. Earth 1.7 takes advantage of ArcGIS refined Runtime architecture, improving Earth's quality, performance, and stability. Users will notice major performance improvements, including:
Improved UI responsiveness when loading content and navigating
Improved dynamic 3D visualization
Enhanced label rendering in multiple languages
Support for billboarded symbols
Improved rendering performance for KML and drawing elements
Enhanced support for transparency on feature layers
Reduced memory usage when viewing tiled layers and scene layers
Improved display of tile layers across a scene
One of our key design themes for Earth is ease of use. We are making the startup experience for first time users as easy as possible. Administrators can simply customize these default Startup criteria based on the needs of their organization,  by modifying the HTML files in the tips folder located in Earth's installation directory.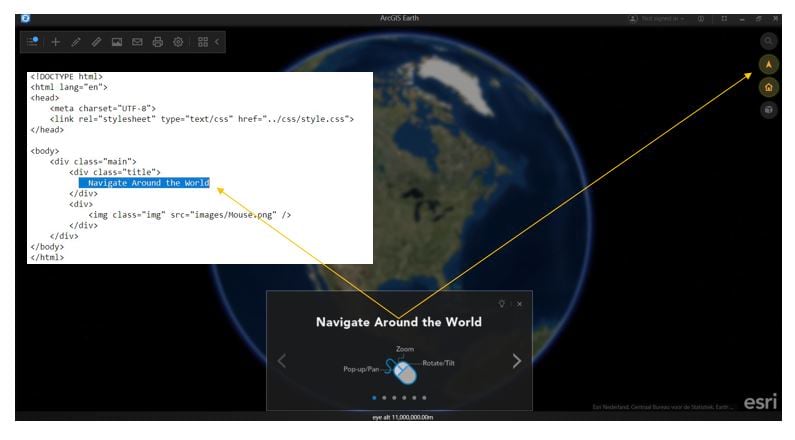 Earth 1.7 also improved the ability to identify and display metadata and attribute information for map services, image services, as well as WMS services on the globe. Note that Earth has additional capabilities for imagery as users can control opacity, brightness, contrast, gamma controls, and transparency without having to change the source data.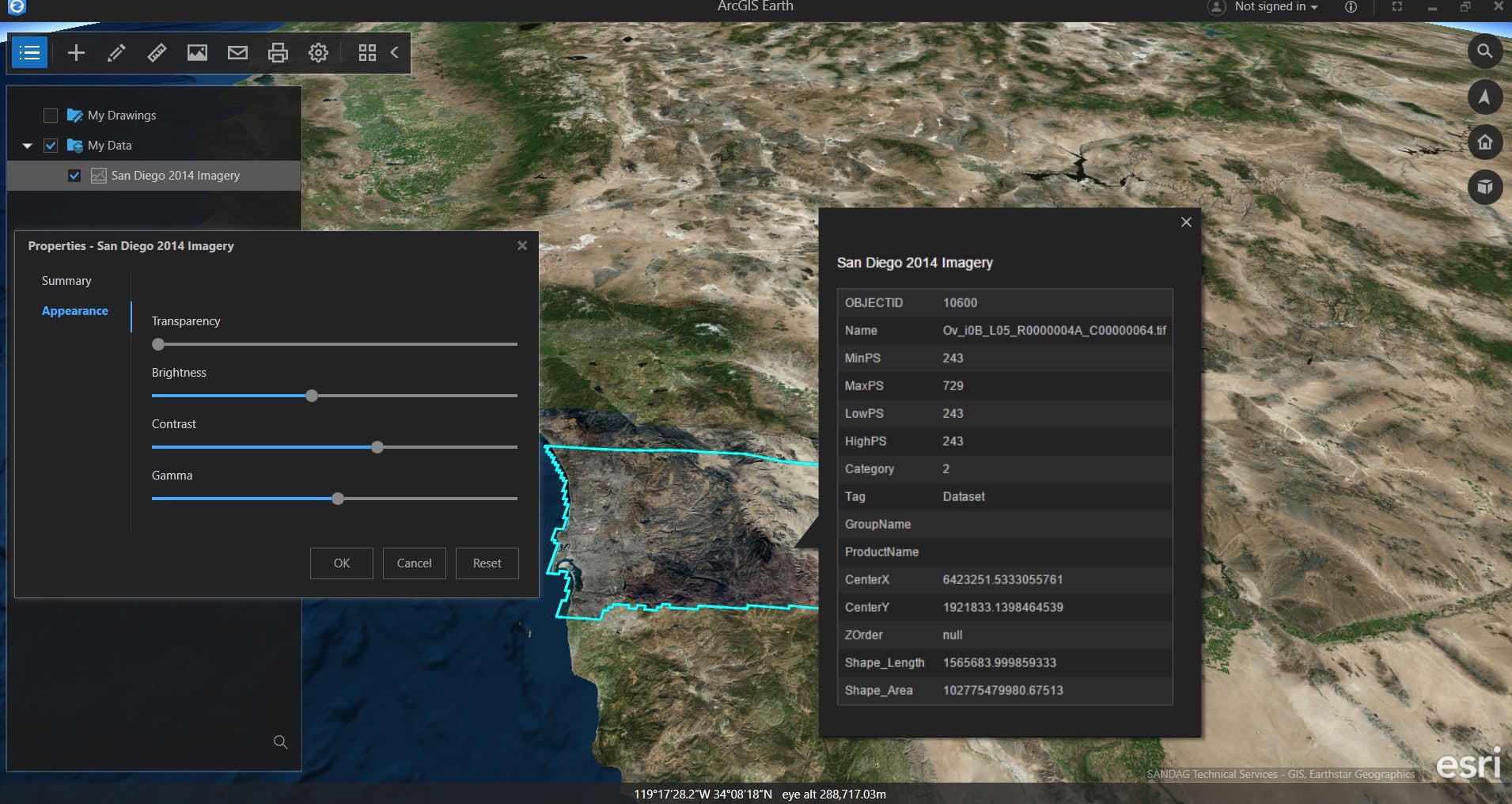 ArcGIS Earth can use a variety of data from ArcGIS Online, ArcGIS Enterprise, and web services.  Earth can also run disconnected and users can add and view local file data from their computer. These  can be in the form of shapefiles, kmls, txt or csv, scene layer packages, 3D models as well as Raster files.  With each release we are expanding data types and in 1.7 additional raster types have been included, they are:
High Resolution Elevation (HRE) raster format
2000 format with.j2c and. jpx extensions
NITF format with the. nsf extension
Earth also continues its support for open data and 1.7 adds new  functionality for OGC WMS and WMTS including:
Get layer capabilities when adding OGC WMS
Get feature information of OGC WMS
Add WMS and WMTS from ArcGIS Online and ArcGIS Enterprise portals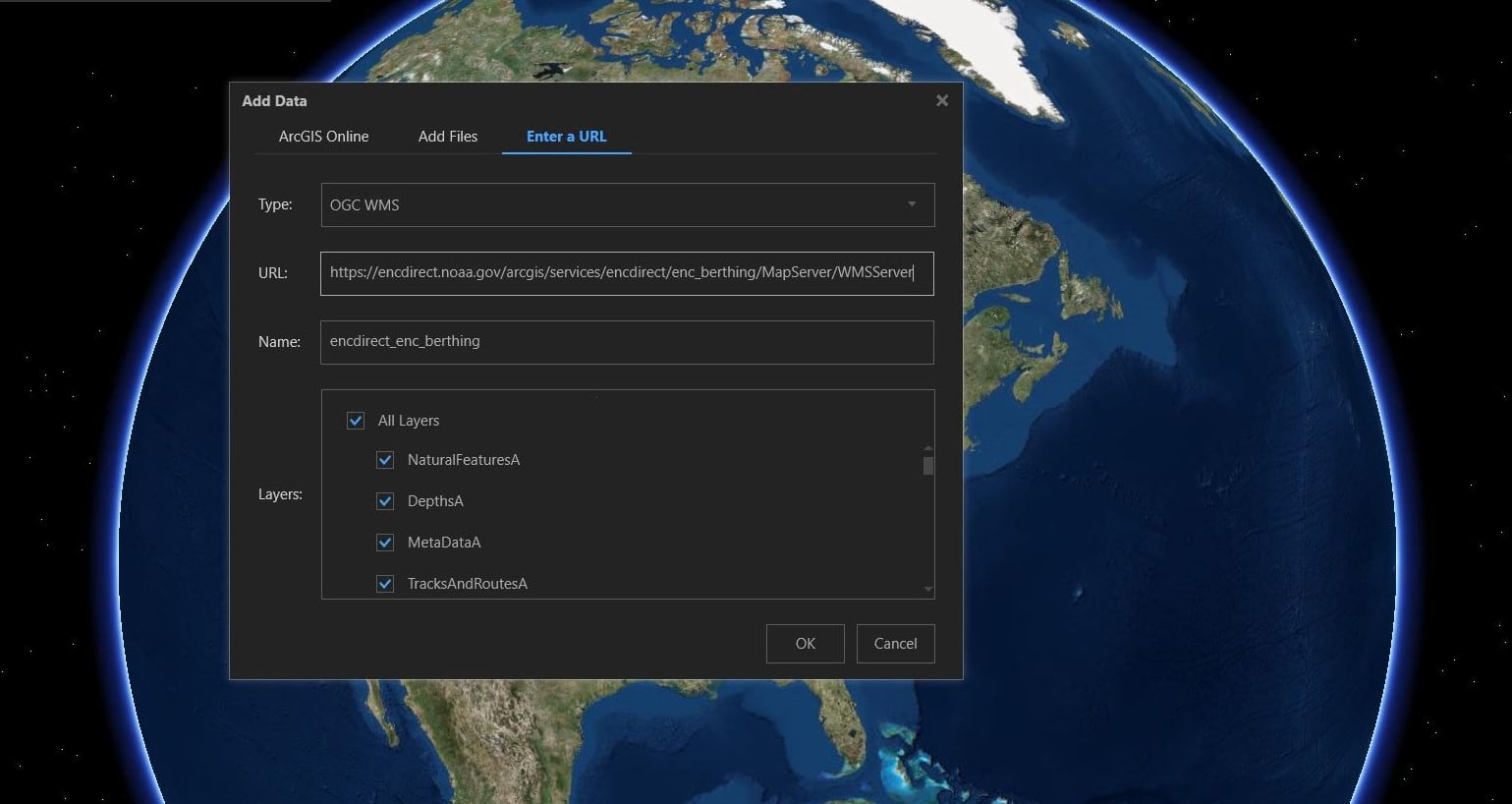 Menu operations for KML sublayers include zoom to layer, expand all, and collapse all. Users can now support brightness, contrast, and gamma appearance settings for ArcGIS dynamic map services. Some of the additional features include:
Additional support for reloading disconnected data in the table of contents
Import and add online images as a placemark icon or as pop-up content of the drawing element
Display dynamic attribute information of imagery layers
Preview metadata of the listed portal items from the add data pane
Improved loading experience for CSV and TXT format data
New dump file mechanism
ArcGIS Earth is secure and easily deployable across large organizations. Anyone can use ArcGIS Earth to aggregate, visualize and share multiple types of spatial content including KML in a free, lightweight and easy to use desktop client.
We have had incredible participation for 1.7 beta from the Early Adopter Community with thousands of users providing feedback, please keep them coming!
Check out the ArcGIS Earth Web Page to learn more and download the latest release ArcGIS Earth 1.7!