"Where is the restaurant located?" In answer to that question, my friend pulled up a map on his cell phone to direct me there. Watching this, I marveled at how important mapmaking is to humans and human history.
From ancient Babylonian times to the current century, cartography, or the art of map-making, has come a long way. Maps have become the primary tools by which we see spatial relationships. When we look at a map, we inherently turn it into information. We analyze its contents to find patterns, assess trends, and make decisions. People around the globe use geographical information systems (GIS) to visualize data on a map and perform complex spatial analysis to see relationships within layers of information.
However, before data can be visualized, it must be assigned a unique spot on the Earth's surface. It must have a location. This location is a particular point or position on a map that serves as the fundamental element for GIS. Location enables us to visualize, question, analyze, and interpret data. It's how we are able to understand patterns, relationships, and trends.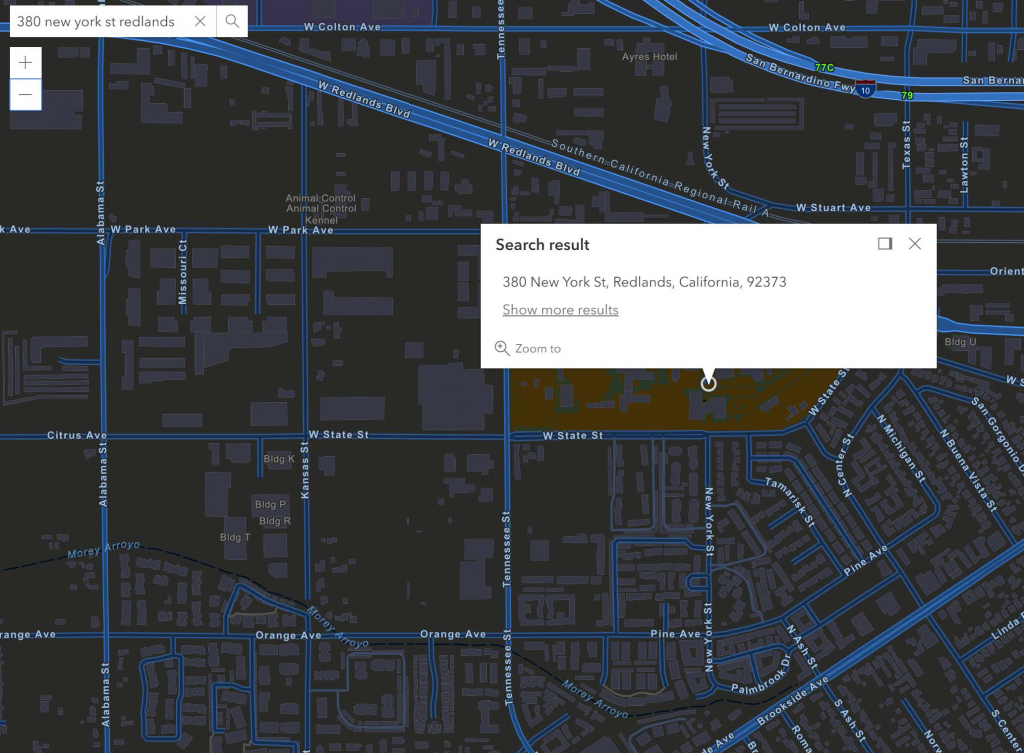 Through a process called geocoding, GIS shows you where on Earth something is located. Geocoding uses XY coordinates, a mailing address, or the place name. You can enter one location description at a time or provide many at once. Geocoding will output those locations as geographic features on a map.
The Esri ArcGIS platform offers its industry leading world geocoding capability you can use to quickly, accurately, and securely map addresses around the world. The Esri World Geocoding capability includes:
Global coverage with local languages and formats. Esri World Geocoding delivers address-level geocoding coverage for more than 130 countries including key global economies, plus place-level coverage for other landmarks and cities. It can handle addresses in local alphabets, languages, Romanized characters, transliterations, and local formats.
High degree of accuracy. If Esri World Geocoding is unable to match at address level, its built-in cascading functionality will automatically match at the next best level.
Unparalleled capabilities. You can find and display individual addresses, places, businesses, and points of interest on a map. Plus, locate multiple addresses or places at the same time using batch geocoding. Or, reverse geocode to obtain a place name or readable address from geographic coordinates.
Best reference data. Esri's strong partnerships include commercial data sources HERE and TomTom, all levels of government, and many reputable mapping organizations. Esri also works with its global distributors to license local data suited for each region to ensure an unrivaled user experience. International reference data ensures that Esri builds a consistent and authoritative world geocoding.
Flexible deployment options. Esri works closely with its customers to understand their needs and provide a customized solution. The ArcGIS platform offers tremendous flexibility of its geocoding capabilities. You can deploy in the cloud, on-premises behind a firewall, or a combination of both. Use geocoding when you need it, with any ArcGIS application, on any device anywhere, anytime. For organizations collecting and managing their own asset and address data, Esri enables custom locators.  Developers can integrate Esri World Geocoding capability into their own applications using the REST or SOAP APIs.
Do You Need Geocoding?
For organizations of all sizes and in almost every industry, there is a growing awareness of the economic and strategic value of GIS. Geocoding can benefit a wide range of applications, from simple data visualization and analysis to distribution techniques and customer management.
Who Uses Geocoding?
Insurance companies need accurate geocoding for policy valuation, risk assessment, and mitigation. They use geocoding to assist customers after a loss by assessing, managing, and understanding information based on location. ArcGIS offers a single platform to geocode, visualize, and analyze information for better policy decisions, reduced risk, faster service, and healthy growth.
Logistics companies use geocoding and other ArcGIS capabilities to optimize deliveries and reduce errors. Geocoding helps large and small fleets lower maintenance and fuel costs while increasing the number of on-time deliveries. This, in turn, maximizes customer satisfaction.
Geocoding is critical in the retail industry. It's how they find existing and new customers, plan new locations, market products by location, and create a competitive advantage.
The financial industry leverages geocoding in interesting ways. Geocoding helps customers find the nearest ATM, allows banks to market products and services to new or existing and customers, and assists in analyzing bank transactions to identify potential sites for fraud.
As accurate geocoding is becoming a strategic requirement in today's businesses, Esri is leading the charge by delivering its accurate and secure World Geocoding capability. Organizations around the globe rely on geocoding and ArcGIS to spatially visualize data, perform analysis for key decisions, and ultimately, gain a competitive edge.
To read more about the Esri World Geocoding capability please visit the website.