The release of ArcGIS Enterprise 10.6 brings six new hydrology functions and four distance and proximity tools to ArcGIS Image Server. These compute-intensive tools can be leveraged in distributed processing workflows to increase the speed and ease with which you perform raster analysis.
By utilizing Image Server, your raster analytics power can be distributed across multiple machines within your Enterprise deployment to achieve maximum efficiency, and can be shared with your Enterprise stakeholders.
Learn how to deploy Image Server for raster analytics
With ArcGIS Enterprise 10.6, six new hydrology functions leverage distributed processing to model the flow of water across a surface:
Combining these tools allows you to model water quality and flow, reveal drainage patterns and stream networks, derive runoff characteristics, and construct watershed basins. By utilizing raster analysis with Image Server, you can now complete these processes on large datasets in a fraction of the time.
Learn more about the advantages of distributed processing
Below is a sample of the steps used to create watersheds from a Digital Elevation Model, which also incorporates the Flow Accumulation and Flow Direction tools (not pictured).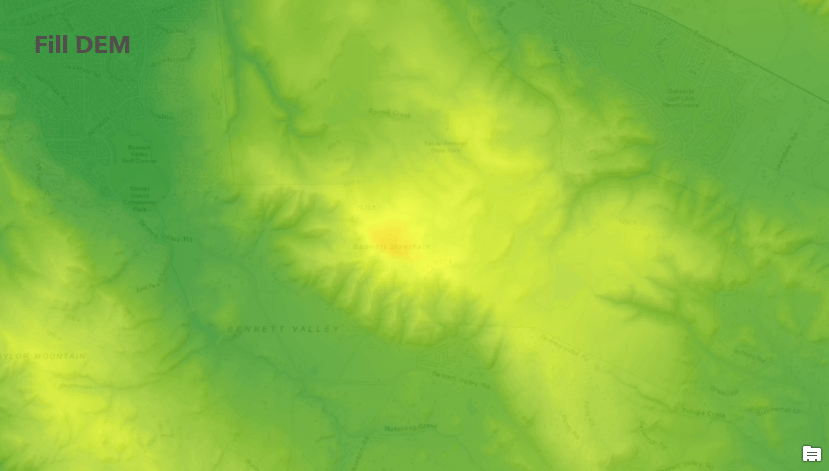 Four distributed processing tools are also available to analyze distance and proximity:
In ArcGIS Pro, look for the Portal 

icon for tools that can leverage distributed processing in ArcGIS Enterprise.
In addition, you can now apply custom image processing chains in ArcGIS Enterprise within the Map Viewer. This allows you to perform custom analysis workflows beyond what is available in the ready-to-use analytics tools.
Learn how to apply raster functions in ArcGIS Enterprise
Try out distributed processing with ArcGIS Enterprise and save valuable time and resources!
Commenting is not enabled for this article.