With the June 2017 Release of ArcGIS Online and the 10.5.1 Release of ArcGIS Enterprise, new functionality to collaborate between ArcGIS Online Organizations and ArcGIS Enterprise Deployments is available. This new capability provides the functionality to copy Feature Layers and Web Maps between the two environments and keep the data in sync. This blog explains a basic workflow for sharing production data from an ArcGIS Enterprise Deployment to an ArcGIS Online Organization. If this sounds like something that would be of value to your organization, try the new functionality out through the Early Adopters Community.
The Early Adopters Community is open to all users who meet the following requirements:
Have a base installation of ArcGIS Enterprise 10.5.1 installed
Have an ArcGIS Online Organization
Be willing to provide feedback
To apply to the community, click on this link and fill out the application survey. Applicants who meet the requirements will be contacted and will have the collaboration capability enabled on their current ArcGIS Online Organization.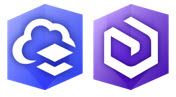 Let us know your feedback and questions on Geonet and at the User Conference!