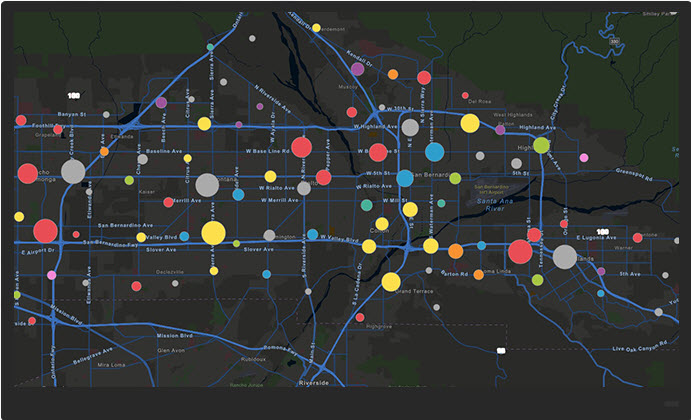 ArcGIS 10.6 prerelease is now available on My Esri to all qualified customers. ArcGIS Pro 2.1 is not included in this prerelease.
We are working hard to build the next major release of ArcGIS and are excited to bring you this early sneak peek. The 10.6 prerelease includes enhancements and new features to preview the final release of ArcGIS 10.6 that is scheduled for January 2018.
Following are some important things to know about the 10.6 prerelease.
The 10.6 prerelease is primarily an early preview of the upcoming release. It is not intended as a 'release candidate'. ArcGIS Enterprise 10.6 prerelease is not feature complete. Several additional new features and many quality enhancements will be in the final release.
The prerelease includes ArcGIS Enterprise 10.6 and ArcGIS Desktop 10.6.
New license keys have been created for ArcGIS Enterprise 10.6 and are available from My Esri. No new license keys are required for ArcGIS Desktop 10.6.
Not all extensions and server capabilities are available at prerelease. If your favorite extension or feature isn't yet available, don't despair. It hasn't gone away and will be part of the final release.
It is not supported to upgrade from prior versions to ArcGIS Enterprise 10.6 prerelease. It will also not be supported to upgrade from ArcGIS Enterprise 10.6 prerelease to the final version or any other future versions. Install the prerelease on a new system that you plan to decommission after testing.
The ArcGIS Enterprise portal includes many of the enhancements seen in the June and September updates of ArcGIS Online including things like point clustering within web maps. Within ArcGIS Server, there are significant performance improvements to several administrative operations involving service management. GeoAnalytics Server includes new tools and support for ORC and Parquet datasets. The What's New sections in the installed help will have additional information.
Please contact technical support if you need assistance working with the 10.6 prerelease. If you do not see the 10.6 prerelease in My Esri and expected to do so, please contact customer service.