Unlike the outdoor world, the indoor world is expanding. According to the United Nations' Global Status Report 2017, the total amount of indoor square footage will roughly double by 2060. That equals building Japan's floor area every year for the next 38 years. This immense growth of the indoor space presents us with challenges such as how space is used optimally, how we consume energy more efficiently and interact with our indoor environment.
Technological evolution makes it possible to turn buildings into smart buildings and create indoor spaces that help organizations not only improve efficiencies but also wellbeing at the workplace.
Indoor GIS brings the benefits of GIS to the indoor world and enables use cases inside buildings that have previously been reserved for outdoors. Indoor GIS and indoor positioning systems solve this "last mile issue" by bridging the gap to the indoor world.
An indoor positioning system (IPS) allows users to locate themselves and others inside a building in real time. You can think of it as a GPS-like experience, but for indoor spaces. The blue dot enables various use cases for diverse industries and areas such as aviation, railway, corporate campuses, AEC, healthcare, and others.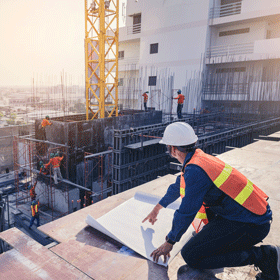 By 2060, buildings sector floor area will double. Those additions are equivalent to building the current floor area of Japan every single year from now until 2060.
How does indoor positioning work?
Due to line-of-sight obstruction caused by building walls and other obstacles, GPS signals are not strong enough to render positioning results of sufficient quality inside buildings. Instead, new technology is needed to enable the blue dot indoors. For that reason, indoor positioning has not been as commonplace as outdoor positioning and wayfinding has become a long time ago.
ArcGIS IPS is Esri's new indoor positioning system that enables real-time indoor location services within ArcGIS Indoors and in custom apps built with ArcGIS Runtime SDKs. To implement the system inside a building, Bluetooth Beacons, also often referred to as iBeacons are installed inside the building.
They are small one-way radio transmitters that send out information about their location, which is then picked up by the mobile device to calculate the position. The ArcGIS IPS Setup mobile app helps collect these radio signals to enable the indoor blue dot experience on end-user devices.
ArcGIS IPS adds another layer of location intelligence to buildings and provides GIS managers, facility managers, and senior executives with the location information they need to unlock the full potential of their corporate facilities and make better informed decisions.
Indoor positioning use cases:
Real-time indoor positioning & wayfinding
Real-time indoor location sharing & tracking
Real-time indoor location data capture
Real-time indoor analytics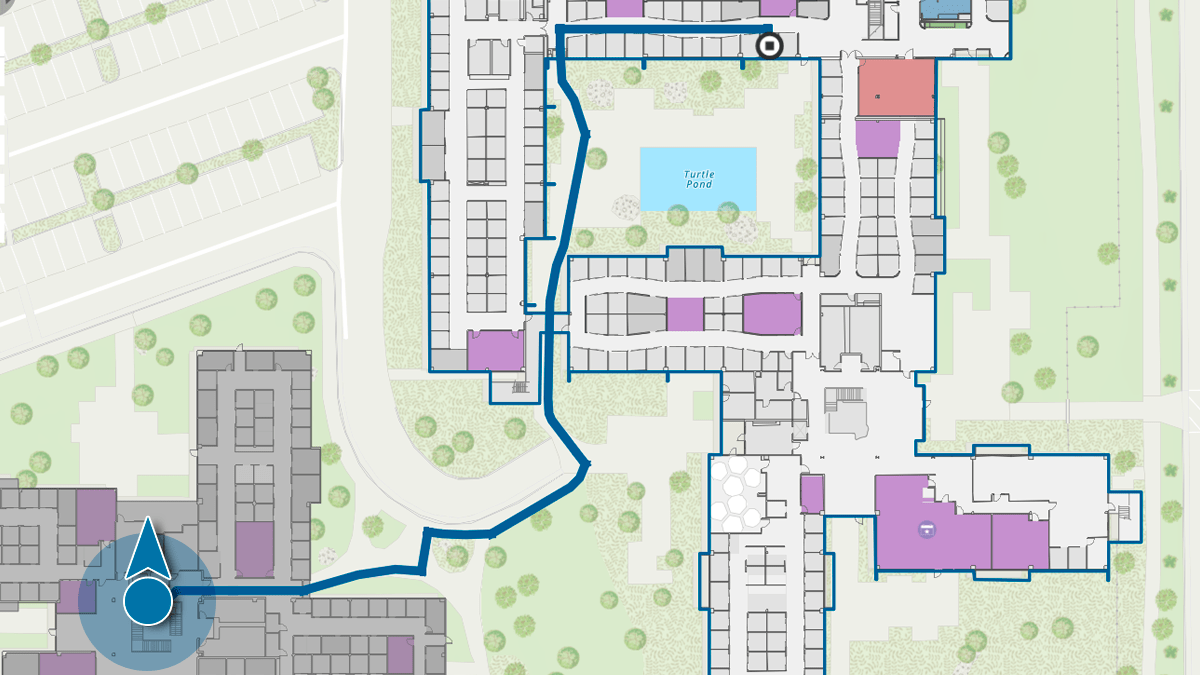 Boost indoor location awareness
Many organizations can benefit strongly from adopting indoor location-based services to enhance transparency of workflows and enhance both efficiencies and happiness of employees, visitors and contractors.
Big transport hubs such as airports or train stations are increasingly relying on indoor positioning and wayfinding to step up their customer service game while also avoiding delays caused by passengers who lost their way.
Indoor positioning can help improve passenger flows by offering real-time wayfinding via a mobile app. Insights into movement patterns allow the management to make data-driven decisions for resource allocation – e.g. dispatch more security staff in terminal A at 11:00 a.m.- space management, and more.
As companies are converting to a hybrid workplace model which often encompasses flexible seating arrangements, finding an available workspace and colleagues can turn out to be challenging. Indoor positioning allows users to share their live location with others so they can be found more easily. Real-time wayfinding to specific rooms, colleagues and other points of interest, helps save time and trouble.
Live location sharing can be used to help better monitor and allocate resources in the safety and security field. A security manager who can track the real-time location of their security guards inside a building on a map, can make quick and well-informed decisions on which guard should be sent to resolve a conflict, based on proximity.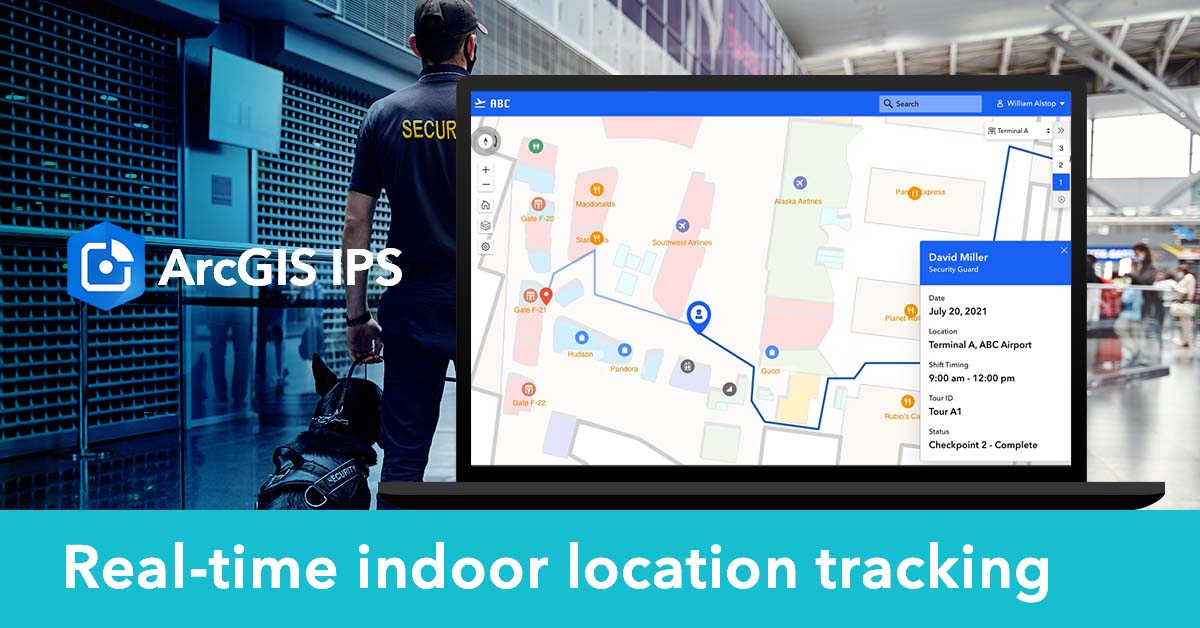 Maintenance workers who come on site can look at their list of work orders and immediately identify and navigate to the exact location where they need to fix an issue. If they come across another issue they have to log in the system, marking their real-time position makes it easy for them and other stakeholders to find that location again if needed. It also helps reduce errors that may otherwise occur when marking a location manually on a map or with pen and paper. An example scenario could be locating a broken pipe inside a complex water facility or marking areas that are contaminated with asbestos at a construction site.
Indoor positioning can help reduce stress that is usually connected to wayfinding, especially in complex or unfamiliar facilities, but also support other use cases, as mentioned above, for various industries. From office employees to maintenance crews, visitors and management – an indoor positioning system can have a positive impact on everyone's workplace experience.
Want to learn more?
Contact us HERE talk to an Esri representative and find out more about indoor positioning and ArcGIS IPS.