ArcGIS Online includes a living atlas of the world with beautiful and authoritative maps on many topics, including a rich collection of imagery at multiple levels of pixel resolution (e.g., 250m, 15m, 1m or better per pixel) and temporal resolution (i.e., updated periodically, annually, monthly, daily).  With the latest addition to this collection, Esri has published a new image layer featuring recent 1m resolution, multispectral imagery for the continental United States made available by the USDA Farm Service Agency.
The National Agriculture Imagery Program (NAIP) acquires aerial imagery during the agricultural growing seasons in the continental United States. A primary goal of the NAIP program is to make digital ortho photography available to governmental agencies and the public within a year of acquisition. The new image layer published by Esri will provide access to the most recent NAIP imagery for each state and will be updated annually as new imagery is made available. This imagery is published in 4-bands (RGB and Near Infrared), where available, with the option to display the imagery as false color to show the IR band or to display the NDVI (Normalized Difference Vegetation Index) showing relative biomass of an area.
Click an image to view a web map.
Natural Color display of NAIP 2012 Imagery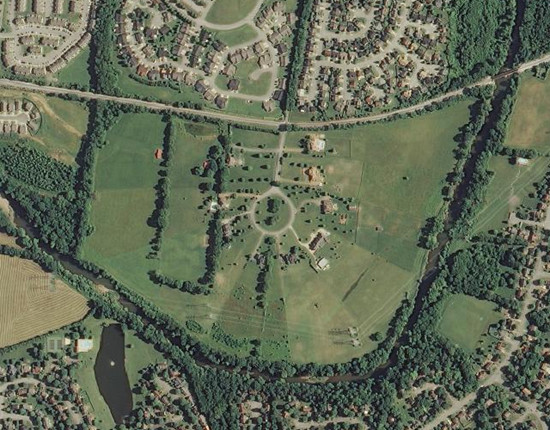 False Color display of NAIP 2012 Imagery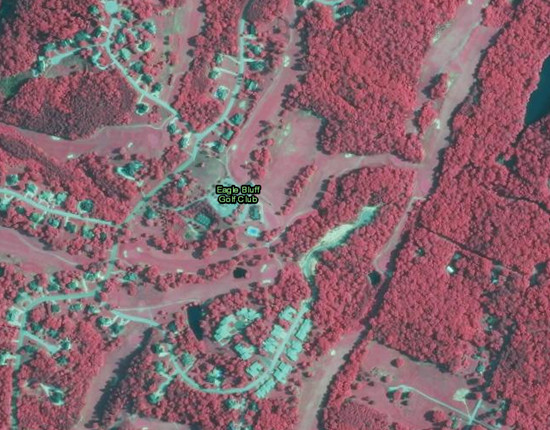 NDVI display of NAIP 2012 Imagery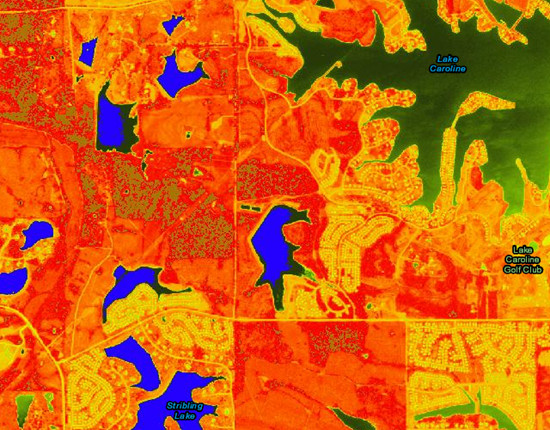 The NAIP imagery can be used for simple visualization to see recent leaf-on imagery or highlight healthy vegetation as well as more advanced analysis to monitor phenomena such as drought. The NAIP imagery is available as both separate image layers (i.e. natural color, false color, and NDVI) which can be added to a map and as a web map that includes these layers.  You can discover and access these items through the Living Atlas: Imagery collection as well as through the NAIP Imagery group.
The NAIP image layer currently includes NAIP 2010–2012 imagery and will be updated in the next few weeks to also include NAIP 2013 imagery released earlier this year, where available.  The NAIP 2013 imagery will update the earlier NAIP imagery in the default view of the imagery mosaic, but the previous NAIP imagery will remain available in the image layer for comparison purposes.  The NAIP image layer is currently in Beta release.
The NAIP image layer is available to users with an ArcGIS Organizational subscription, at no additional cost.  To access the NAIP imagery maps and layers, you'll need to sign in with an account that is a member of an organizational subscription.  If you don't already have an organizational subscription, you can create a new account and then sign up for a 60 day trial of ArcGIS Online.
Commenting is not enabled for this article.