Through the Community Program organizations contribute their local geographic content which is published and freely-hosted by Esri. Everything from basemap layers such as parks and trees, to imagery and stream gauge data can be contributed.
Latest Release
This month 18 communities have shared map layers in support of Esri's expanding suite of high-performance basemaps and imagery services. Map layers include aerial photography, boundaries, buildings, owner parcels, parks, points of interest, trees, and similar large-scale features that enhance our products and information sets for the world to use.
Detailed large-scale basemap layers and high-resolution imagery shared to the Living Atlas are what sets ArcGIS Online Basemaps apart from other mapping APIs. The Story Maps below include examples of these map layers and stunning imagery from our latest release.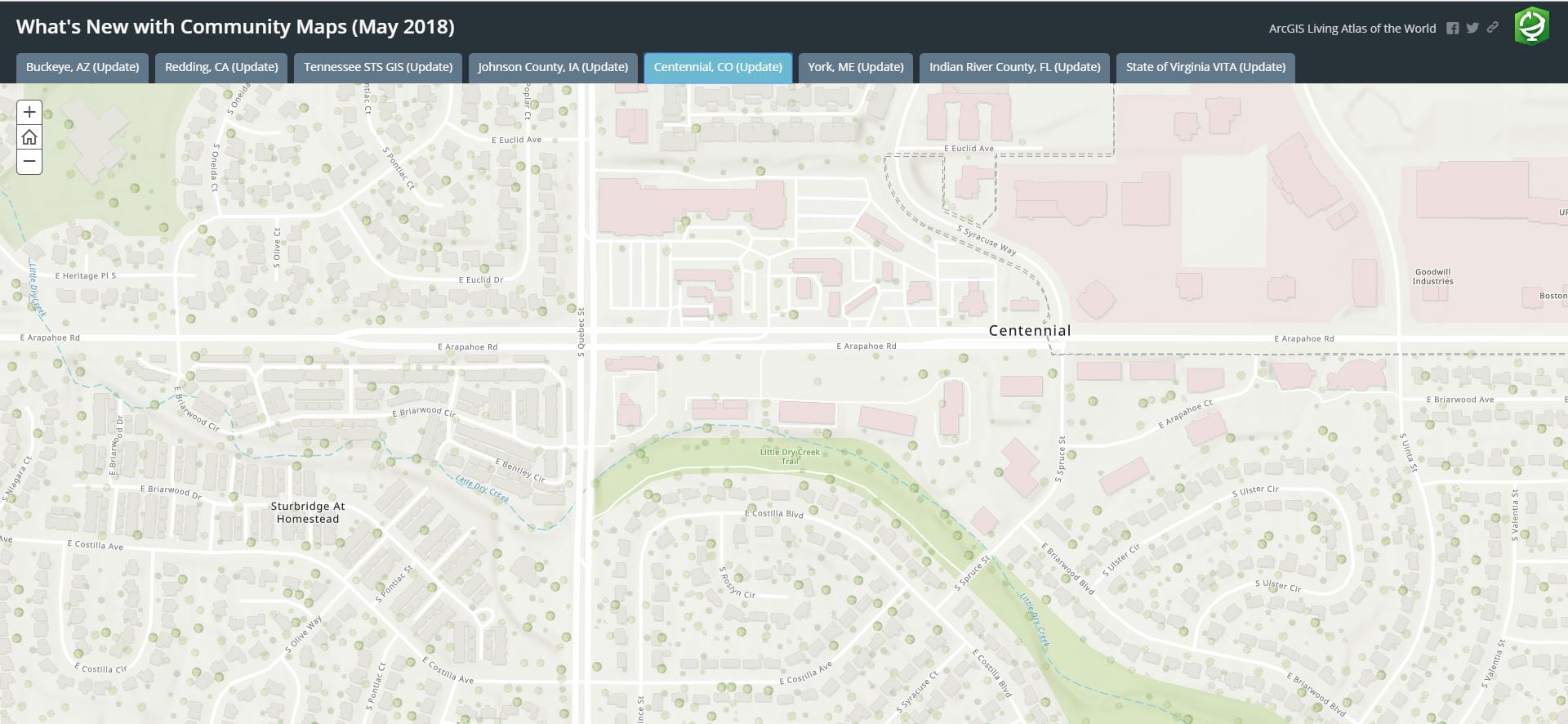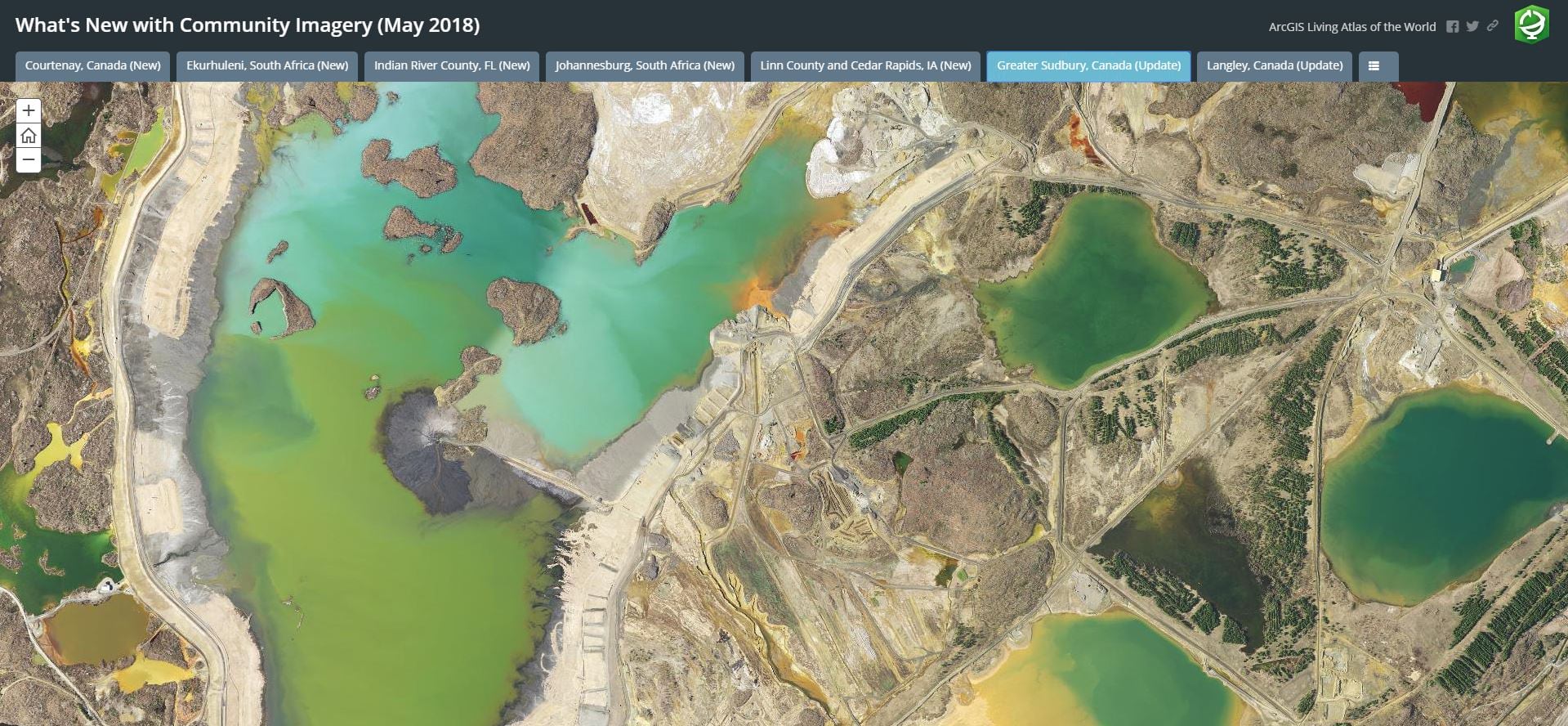 Upgrades to Contributor App
The Community Maps Program is going through many enhancements, including updates to the Community Maps Contributor App, The new version of the app offers an improved user experience, a new option for sharing map data, and better ways for our contributors to manage their accounts and the content they share. Have a look at these short segment videos for the details.
Become part of the GIS of the World
The ArcGIS Living Atlas of the World is a collaborative effort between users, partners, and Esri. Whether it's contributing data or nominating your maps and apps, there is a way for you to get involved. Click the image below for details on how to get started.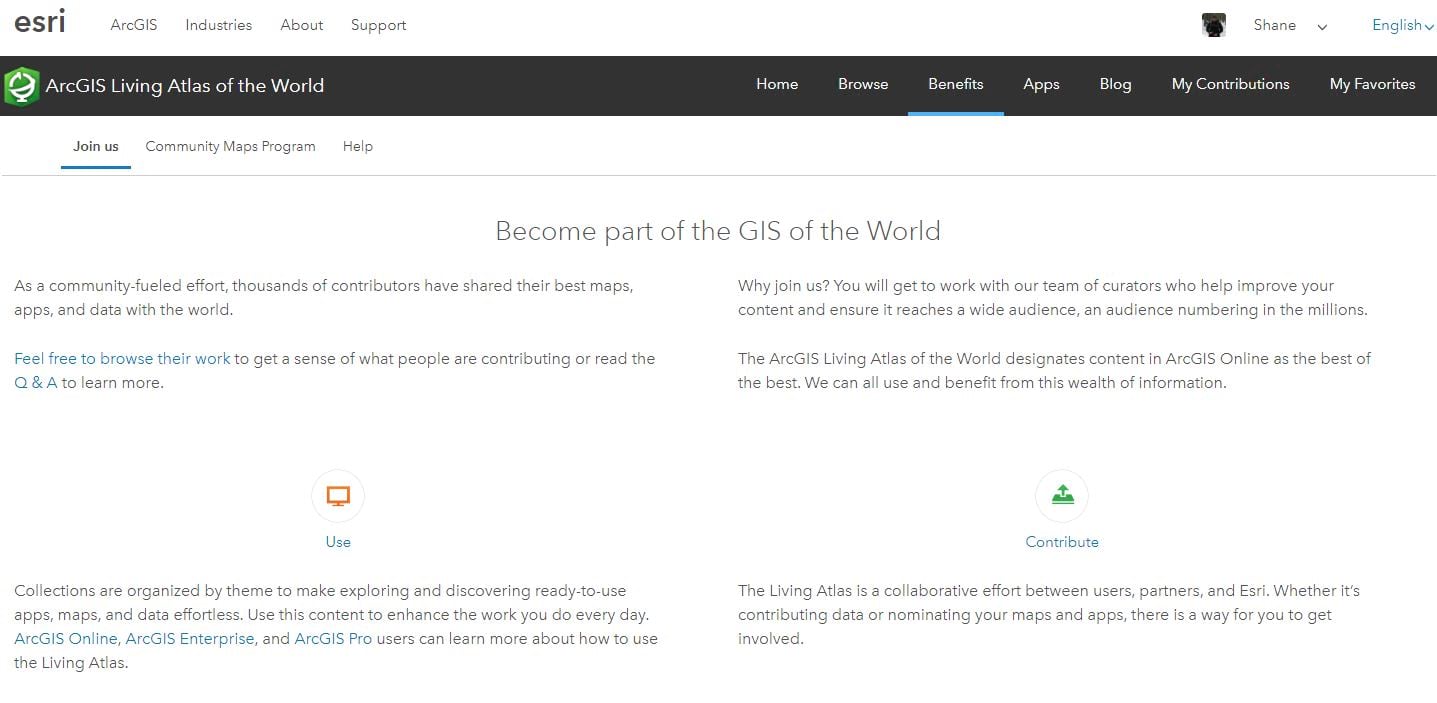 Living Atlas Gems
Stay in touch! A great way to keep up to date on Living Atlas enhancements, new content and success stories is to subscribe to ArcGIS Living Atlas Gems. Click the image below to read the latest issue!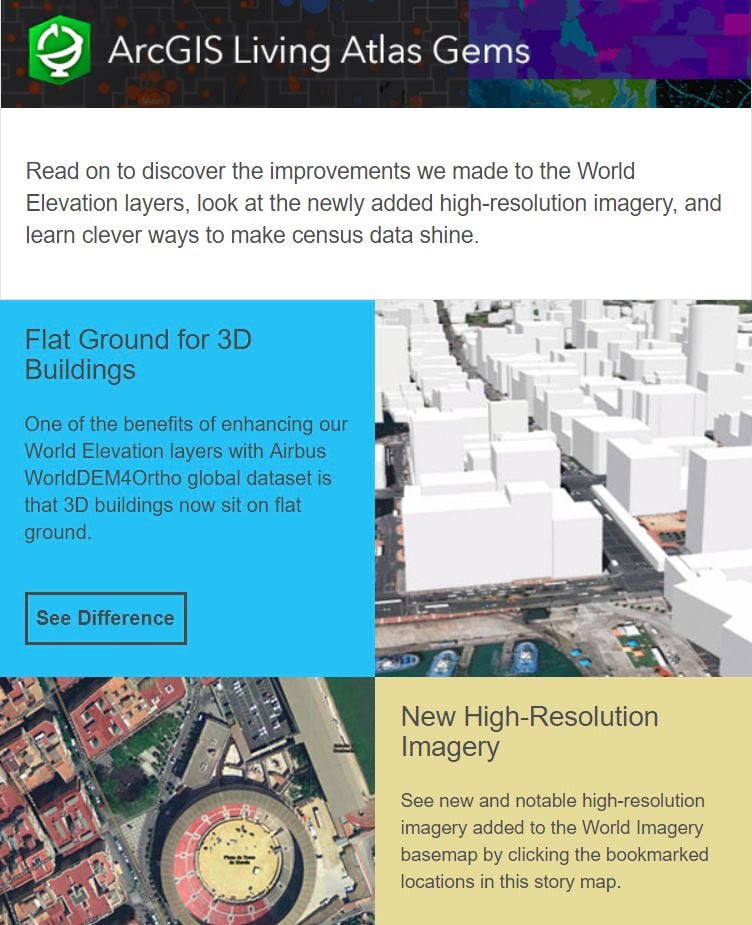 Commenting is not enabled for this article.