Through the Community Maps Program organizations contribute their local geographic content which is published and freely-hosted by Esri. Everything from basemap layers such as address data, parks and trees, to imagery and stream gauge data can be contributed.
New Communities
Our users have just provided new and updated basemap layers and high-resolution imagery for 37 communities in Canada, Japan, Switzerland, and the United States. The Community Maps Team has published over 200 projects this year alone, and we're not done! More and more communities are discovering that the ArcGIS platform is the best place to freely host their organization's basemap content.
This latest release includes building footprints, facility sites, local parks, sidewalks, trees and other great content supporting campuses, cities, and counties across the globe. Detailed large-scale basemap layers and high-resolution imagery shared to the ArcGIS Living Atlas of the World are what set basemaps in ArcGIS apart from other mapping APIs.
Do these contributions make a difference? Just have a look at these examples by selecting the images below.
City of Vernon, British Columbia, Canada (Neighborhoods, Points of Interest, Waterbody, Road Centerline, Owner Parcels, Building Footprints, Airports, Local Parks, State Forests/Parks, Trails, Landscape Area & Street Pavement).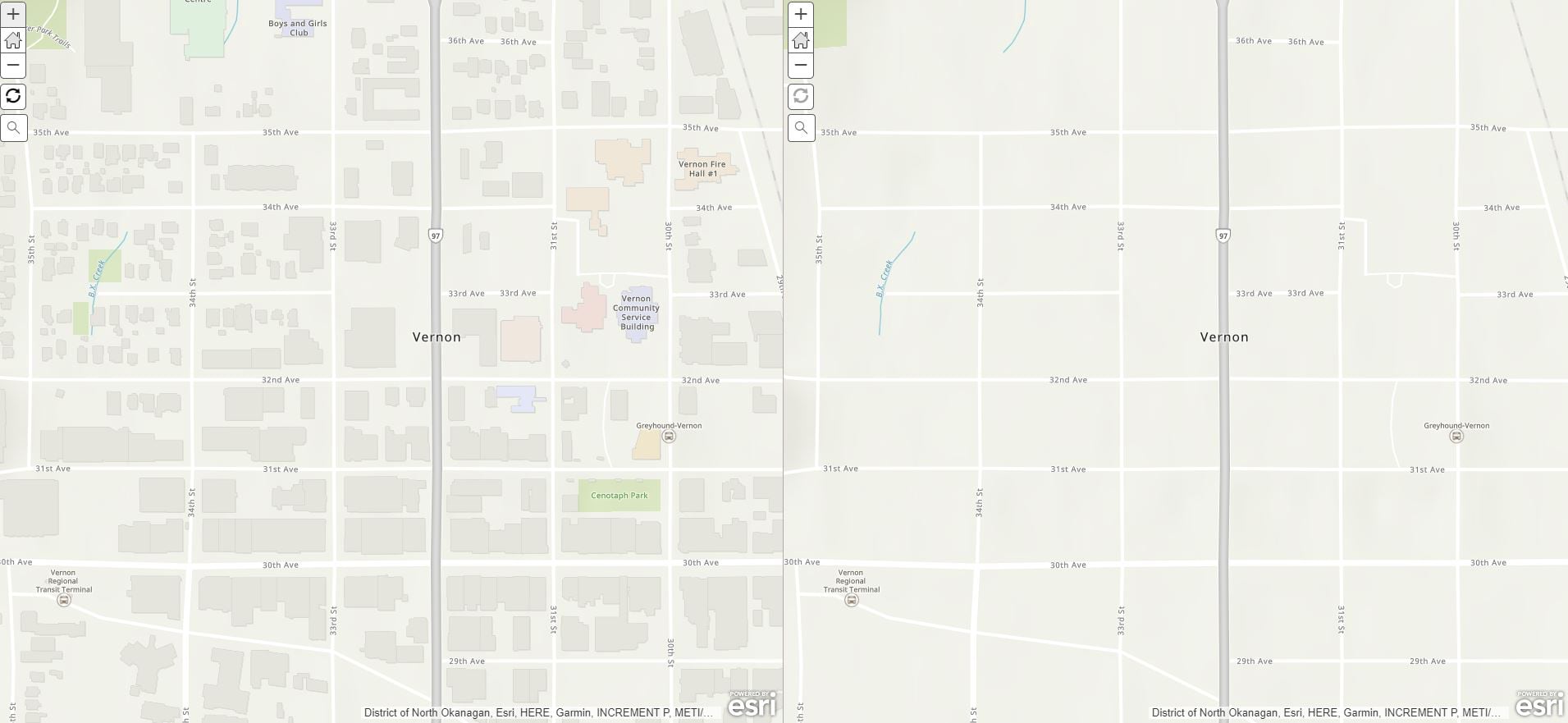 Merced County Association of Governments (Owner Parcels, Road Centerlines, Railway Lines, Waterlines, Municipal Boundary, Building Footprints, Waterbody, Local Parks, National Forests/Parks, State Forests/Parks, Education, Administrative Line)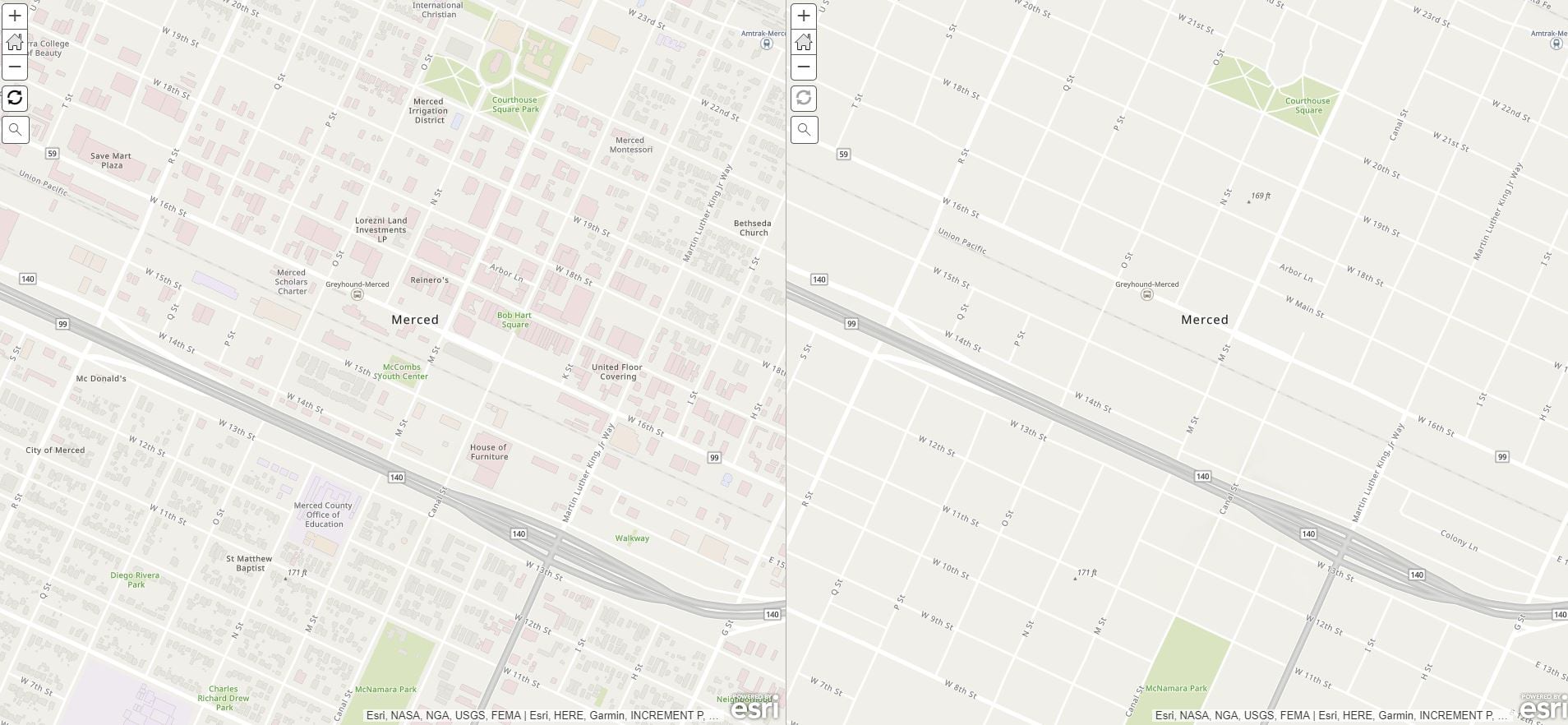 This release also includes high resolution imagery for an impressive 270 campus-areas throughout the state of Hawaii, shared by Resource Mapping Hawai'i, one of our latest Community Maps contributors, and the leading provider of aerial mapping, remote sensing and GIS solutions in Hawai'i and the Pacific region. The sub-meter resolution (0.03m) is remarkable.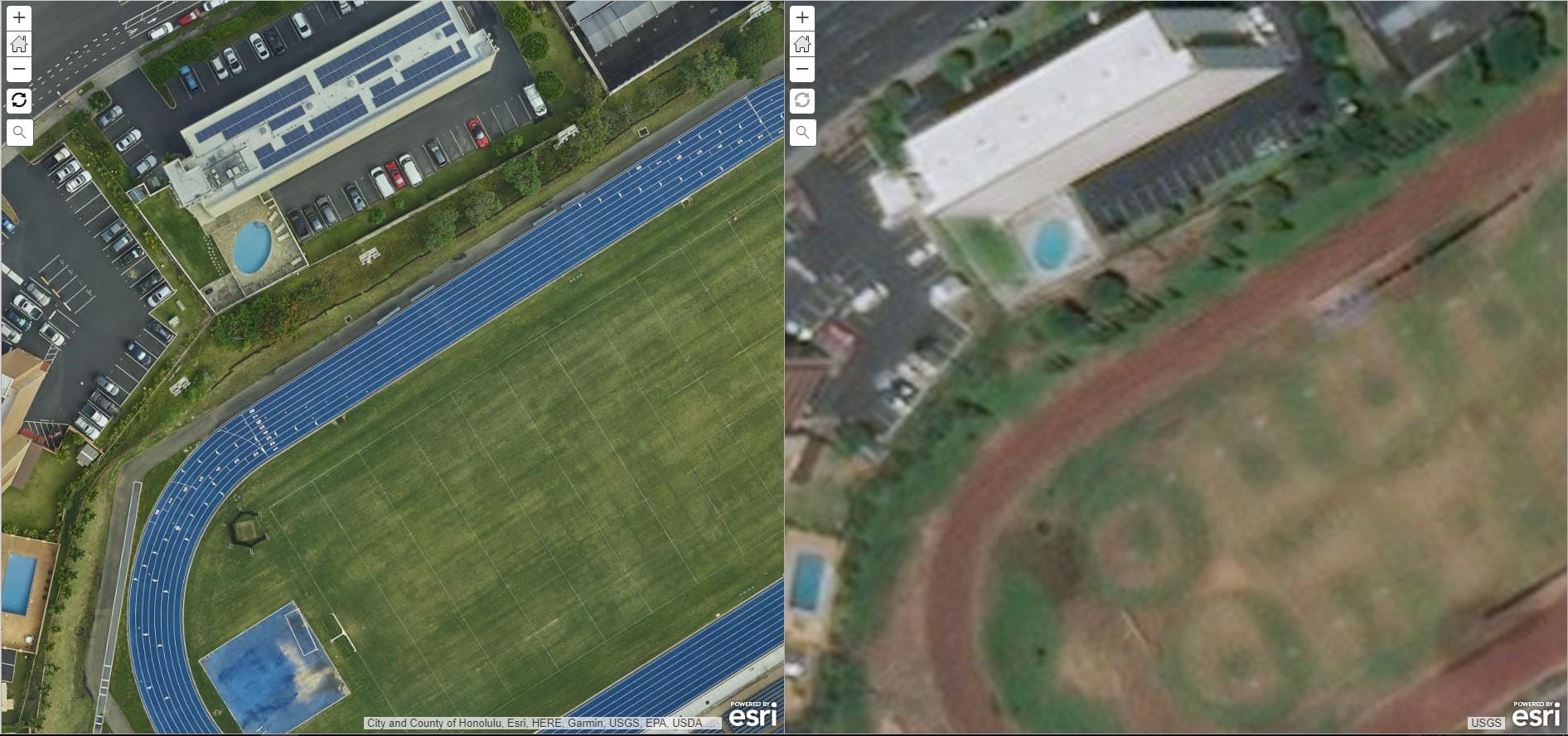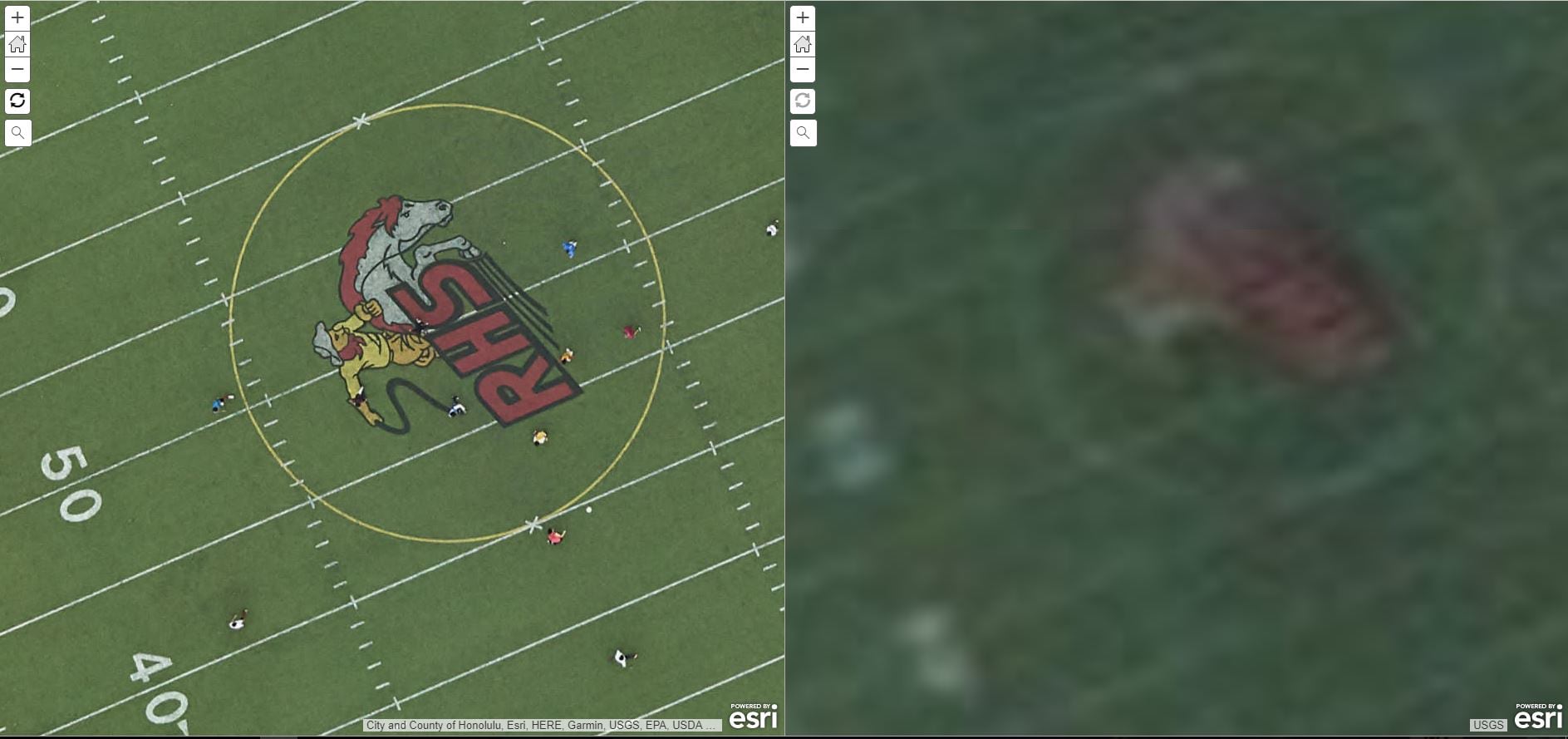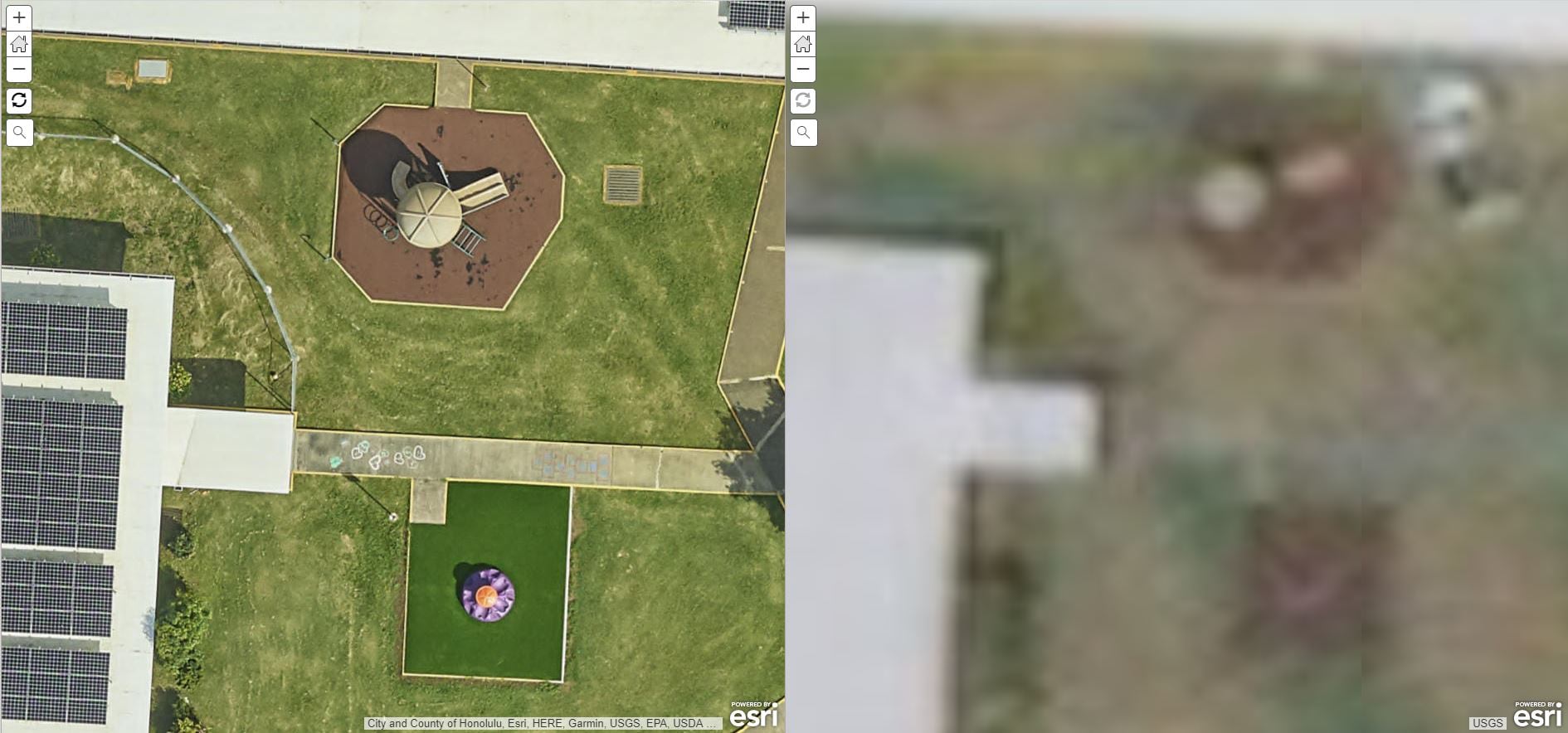 Click on the Story Map below to view interactive maps of our new communities.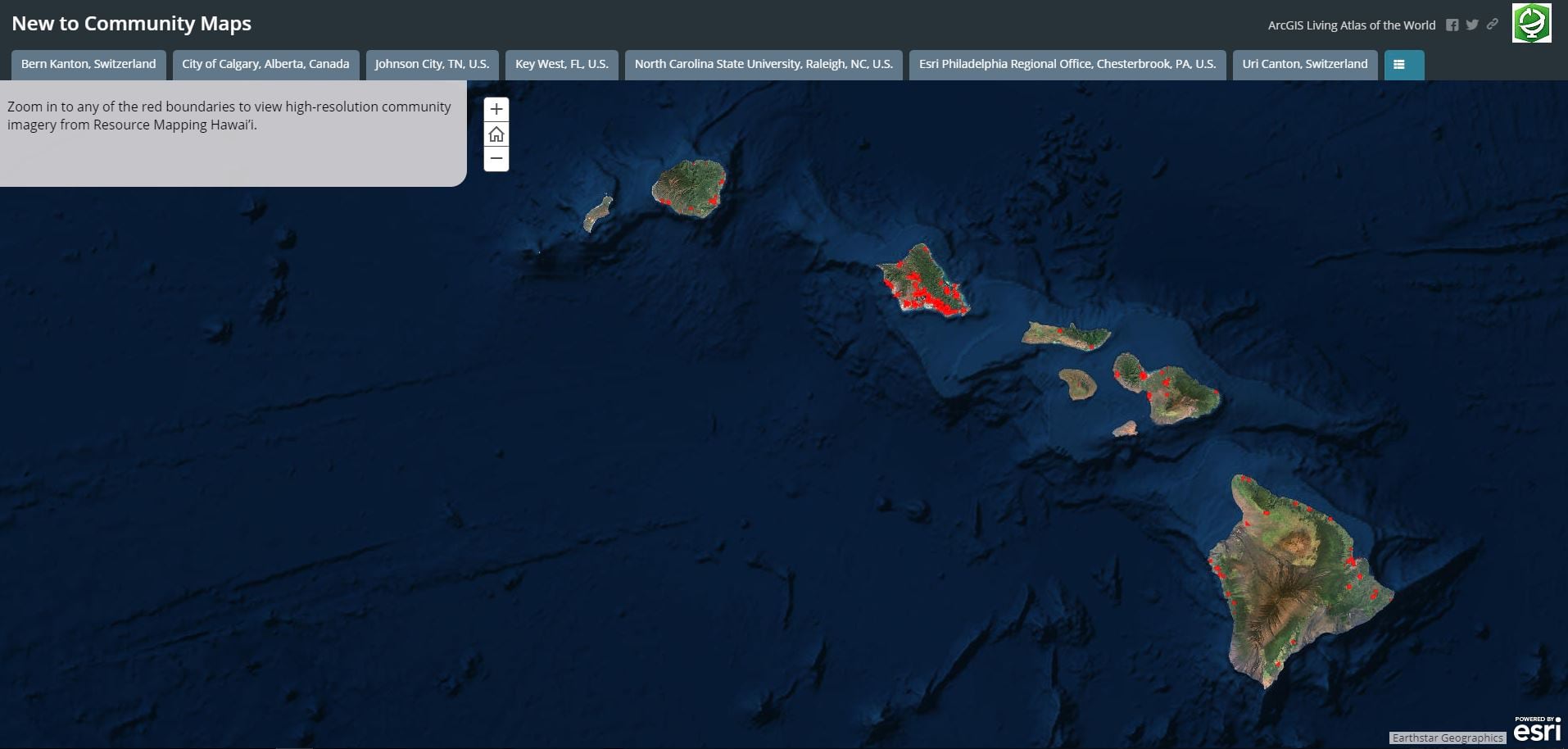 How do I contribute?
It's easy! The Community Maps Program works with authoritative GIS data contributors to build the ArcGIS Living Atlas of the World consisting of reference and thematic maps covering a wide variety of topics. Community Maps Program contributors participate by sharing data to one or more of these communities.
You can begin contributing by registering here!
Commenting is not enabled for this article.