Hello Community Maps contributors! Has your contact information changed since you've registered with Community Maps? Then this blog post is for you!
We'd like to share a quick and easy tip with you outlining the steps to update your Community Maps registration. E-mail is the primary method of correspondence we use when communicating with contributors, and while we won't send you spam messages, we will contact you through e-mail if we have questions about your data or when we need to remind you of an update.
First, sign in to the Community Maps contribution app: communitymaps.arcgis.com, using the same ArcGIS Online organization account username and password you used to register for Community Maps.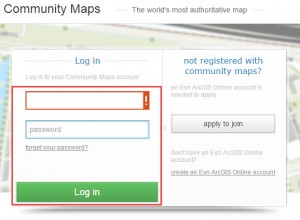 Second, click your organization name at the top right corner of the page and choose Settings.
You will be taken to the Settings page, with the Account Settings tab open. Here you can update your contact information, including your e-mail address, as needed. When finished, click the Update button.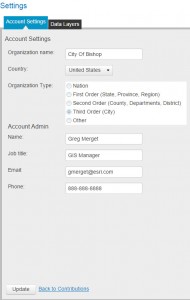 It's as simple as that! Now we'll be able to contact you as necessary.
If you have any questions or concerns, please contact us at communitymaps@esri.com.