Since the April release of Scene Viewer which brought support for Scene Viewer on phones and tablets, edges, and the new measure area tool, we have been working hard on this exciting June 2018 release. In this release, we have removed the feature limit for point feature layers and improved the number of features drawn for point scene layers. Additionally, you can check out our new edge styling called "Sketch", underground navigation in global scenes, setting the background color in your scene, and you can also set the color for your terrain. 
Large Point Datasets
You can now add point feature layers with more than 2000 features into Scene Viewer! Layers with hundreds of thousands or even millions of points can be added to the scene, and as many points as possible will be downloaded and displayed as you navigate and zoom. As a scene author, if not all features can be drawn due to performance limitations you will see the same experience that we have in Map Viewer notifying you that not all features have drawn. To learn more about partially drawn layers and best practices read more here. 
Above I mentioned primarily point feature layers. If you use point scene layers in your scene you will have the same excellent performance of a scene layer with improved drawing of your points in your scene. You'll notice that the thinning has improved this release and many more points are displayed. If your points are overlapping in your scene we suggest you check out the Declutter and Mimic perspective options under the layer configuration which can help improve the appearance of your layer.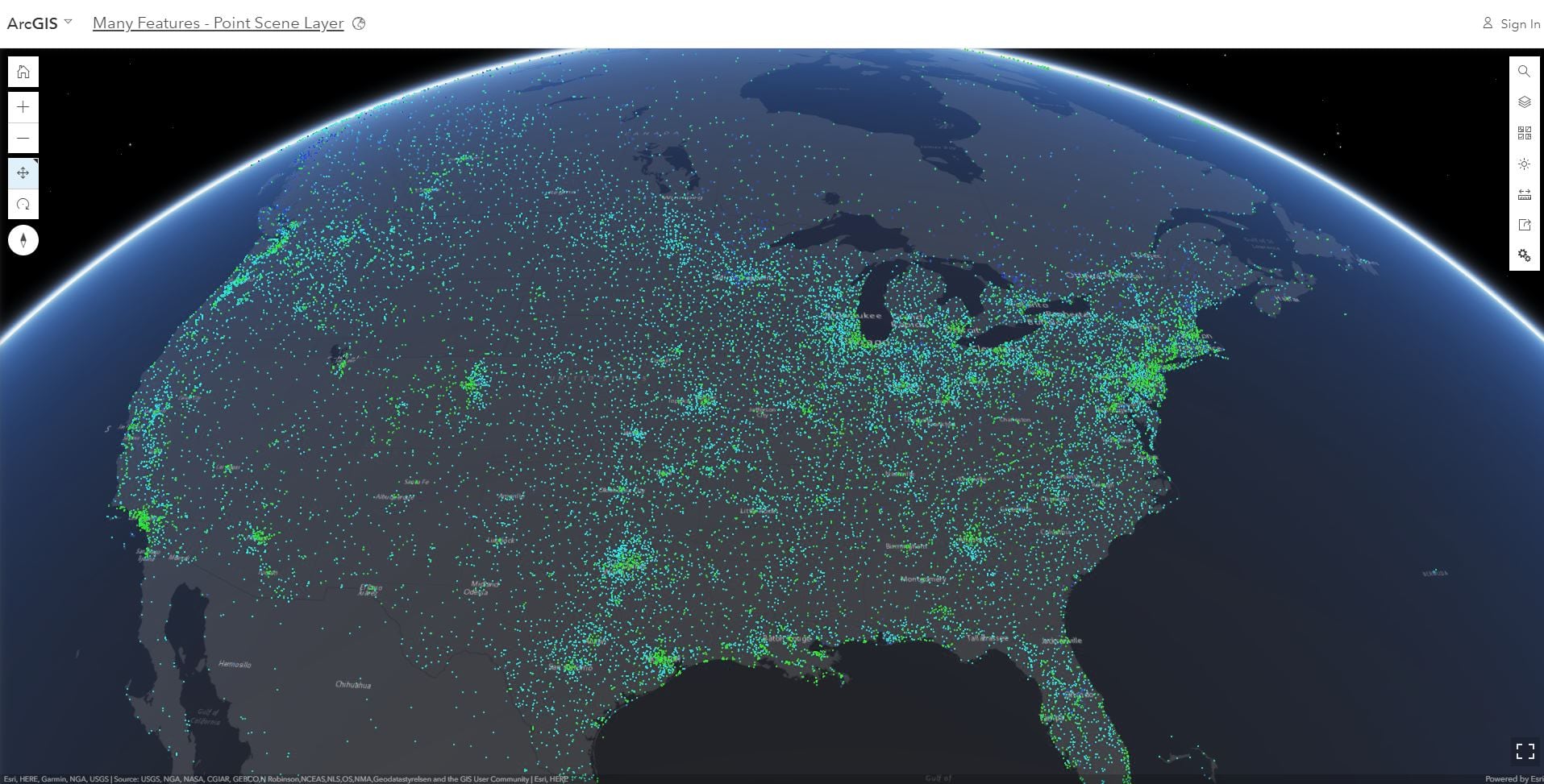 Edge Rendering Options 
In the April 2018 release we added edge rendering which helped you create stunning scenes with more detail to your buildings (3D Object) scene layers and improved the depth perception within your scene. In this release you can configure the edges in Scene Viewer and select our new edge style called Sketch. This style gives your buildings a sketch appearance as if the edges were drawn in pencil. This is quite handy for detailing proposals for new buildings.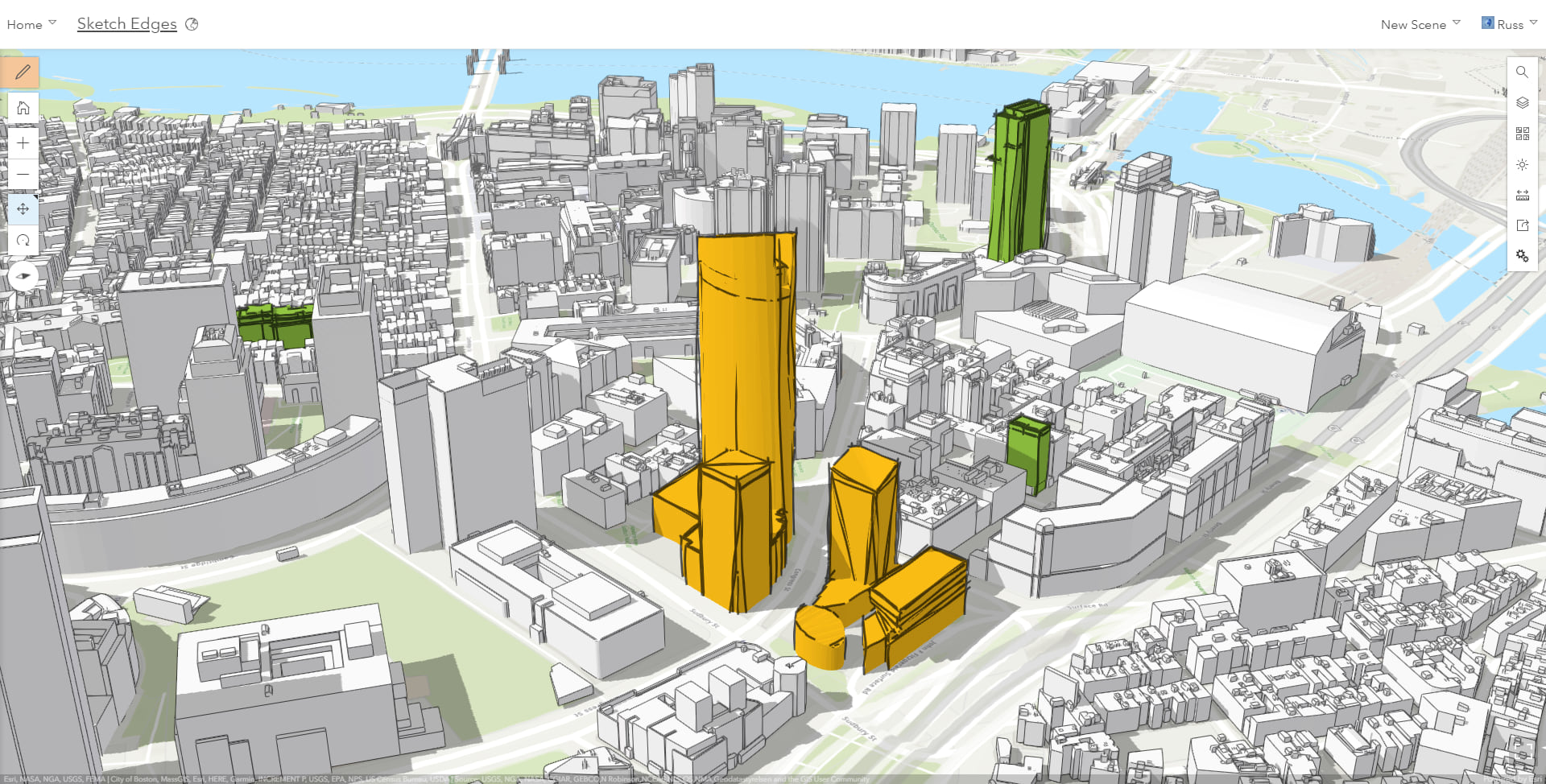 Underground Navigation in Global Scenes 
Before this release underground navigation was limited to local scenes. Now in global scenes you can view and navigate to your subsurface data like a utility network! To enable underground navigation in your global scene open the Configure Ground pane and enable the Underground Navigation option by clicking on the toggle. 
You can use the transparency slider to reveal the features below the surface. For example if you wanted to view geologic features or  measured seismic locations while maintaining your reference above ground you will find the new transparency tool very useful!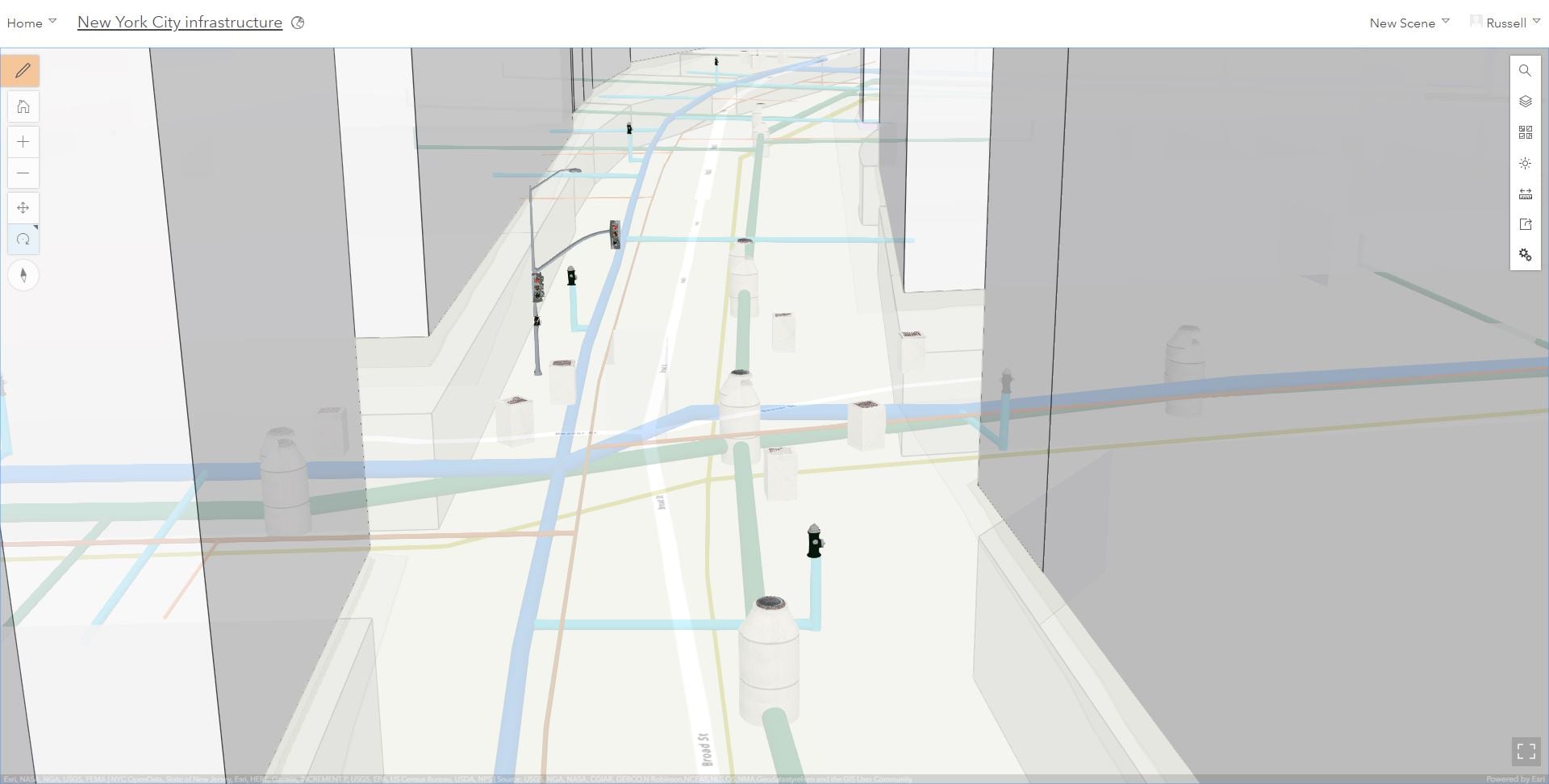 Ground styling 
Besides making the ground disappear with the new transparency slider, in this release you have two new great features for changing the style of the ground.  
First, in the basemap gallery there is a new default option called "No Basemap" that allows you to configure a scene without a basemap , such as when you want to give more emphasis to your building layer and you don't need the geographical context.  
Next up, check out the new ground color property that lets define how the earth surface displays below the basemap. This solid color will be displayed in place of the current default square pattern. This is very useful if you are creating a scene with no basemap but also when the basemap you are using doesn't cover the entire world. Simply go into the configure ground pane and pick a color for your ground! 
Scene Background Color 

You can now set your own background color for your scenes. Use this custom background color to remove the sky and stars and make your cartographic style really pop! Also, the background color is a great styling option if you want to embed your scene in your web site or blog as the scene will match the styling of your page for a cool effect... (Like the embedded scene to the right..and yes you can interact with it here in the blog!).
Miscellaneous 
Update your scenes to use HTTPS. Just like with Map Viewer if your scenes are using http URLs and you switched over to an SSL enabled org, you can use this option to update your URLs in your scene to HTTPS in the item details page for your web scenes. This is an important step to keeping your content secured.

 

Use extruded polygons in scenes by attribute. Using the now released! version of Pro 2.2 to share web scenes that can have extruded polygons by attribute value from the base height.

 

Check out the new symbols added to the Icons style.
Commenting is not enabled for this article.