The June 2018 update to ArcGIS Online introduces new features and key updates throughout the site.  The same applies for configurable apps, as well as introducing a few new apps.  Several apps are now out of beta, and various bug fixes and enhancements have been addressed.  Check out the highlights for configurable apps below.
Imagery Viewer and Image Mask out of beta
Our two first imagery driven apps are now out of beta.  Imagery Viewer allows you to visualize and explore imagery through time and space.  This app includes tools for navigating through time, recording locations, measurement, and more.  Non-imagery layers are supported as well as editable feature layers for annotation.  Imagery Viewer supports both a one-image configuration for focusing on a single imagery layer, as well as a two-image configuration that lets users compare two imagery layers using a swipe tool.  Image measurement is supported for imagery layers that have mensuration capabilities.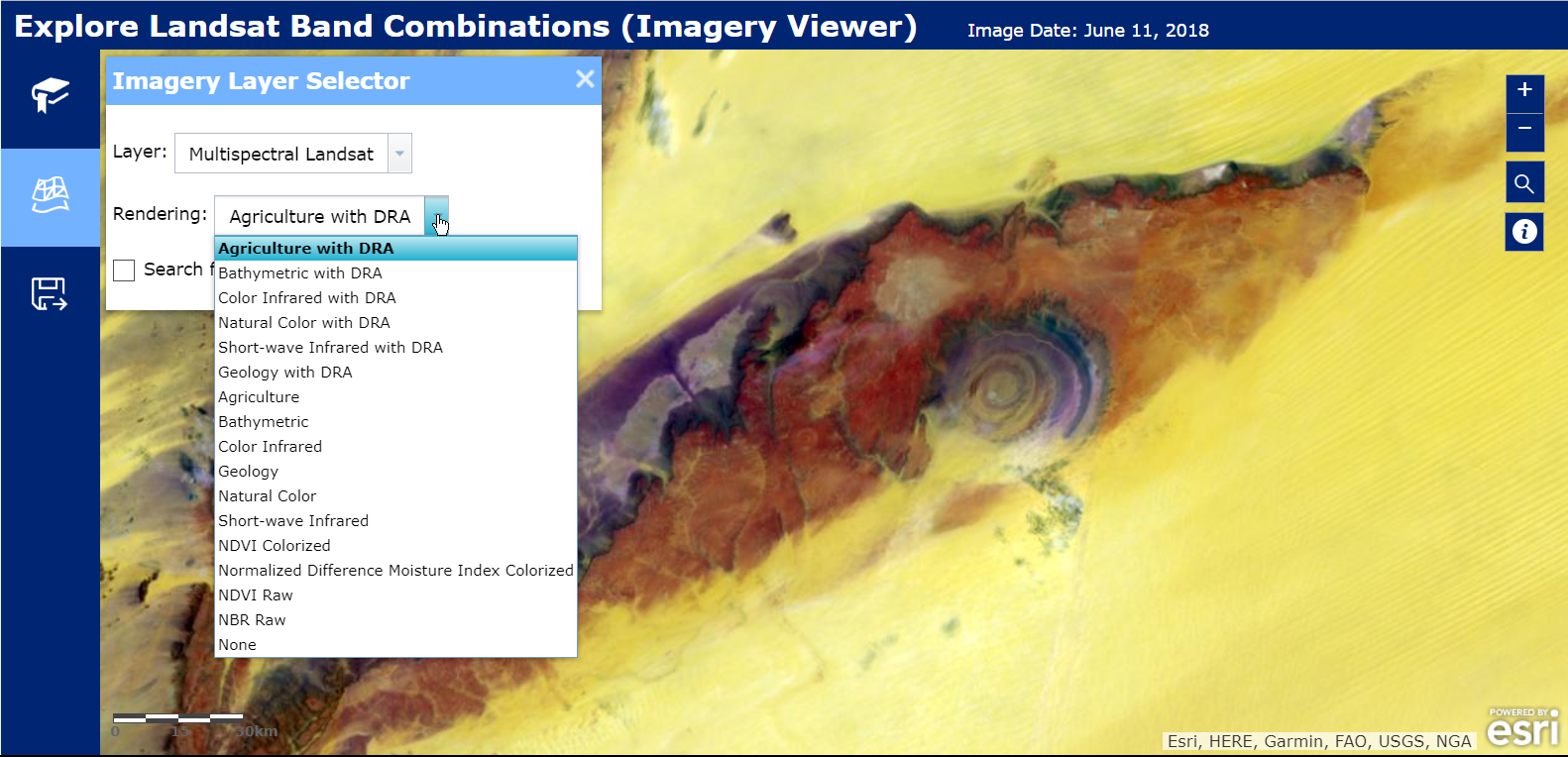 Image Mask allows you to calculate, visualize, and mask change between two images.  Select specific images from a layer to visualize using a time slider or drop down menu of attributes.  A variety of change detection methods are available for producing results.  This app also includes a few tools such as measurement and the ability to export an imagery layer to the local machine or to a layer in the user's ArcGIS Online account.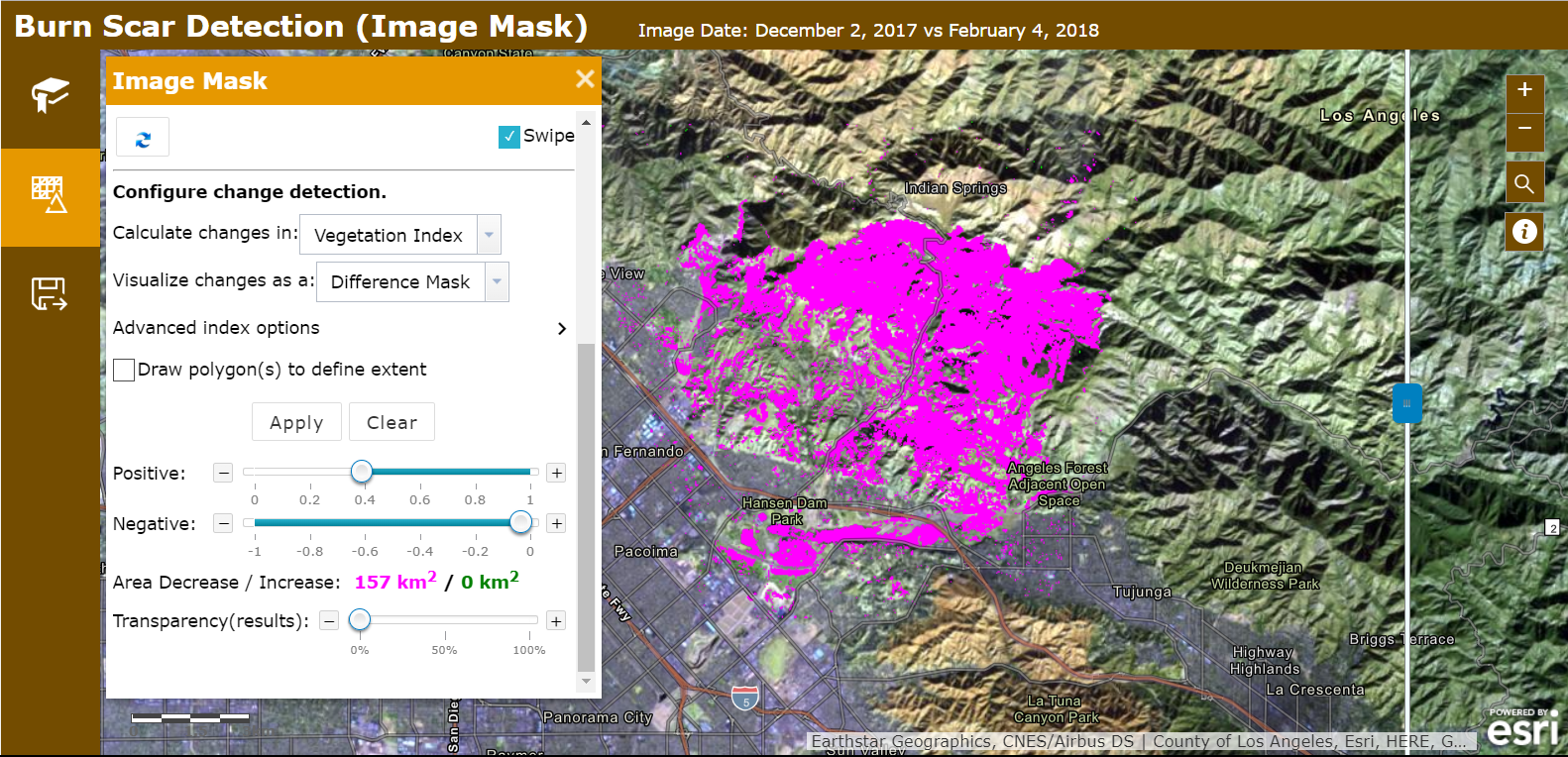 Minimal Gallery Updates
This release includes several updates to Minimal Gallery.  First off, we have added the ability to filter content by item type.  This is a setting in the configuration panel that can be used to control which type of content is shown to the app's viewers.  An efficient usage of this would be when you would like to display all of the apps in your group to users, but not the web maps and feature layer items used to build them.  In the configuration panel, click on the Options tab and then find the new drop down for "Only display items of this type".
Another new update is the ability to have document link item types open directly in the browser.  Previously, document link items would open the ArcGIS Online item page.  Now it is possible to have PDFs, JPGs, website URLs, etc. open in the browser when a gallery viewer clicks on them.  This is a new setting which can be found in the configuration panel on the Options tab and is called "Open document link item type in browser".  The documents will open directly in the browser in a new tab.  The "i" button on the item card will still allow the app viewer to open the item page, if desired.
Media Map Updates
We now offer the card style legend in Media Map.  This is a responsive style that renders the legend with a landscape layout in large views and in a more compact layout in small views.  In the app's configuration panel, choose "Card" in the legend style drop down on the Options tab.  We've also addressed several bugs and applied enhancements to the app's UI elements to make it more responsive and efficient for different screen resolutions.  Media Map is a great app to embed in a website or view on a mobile device.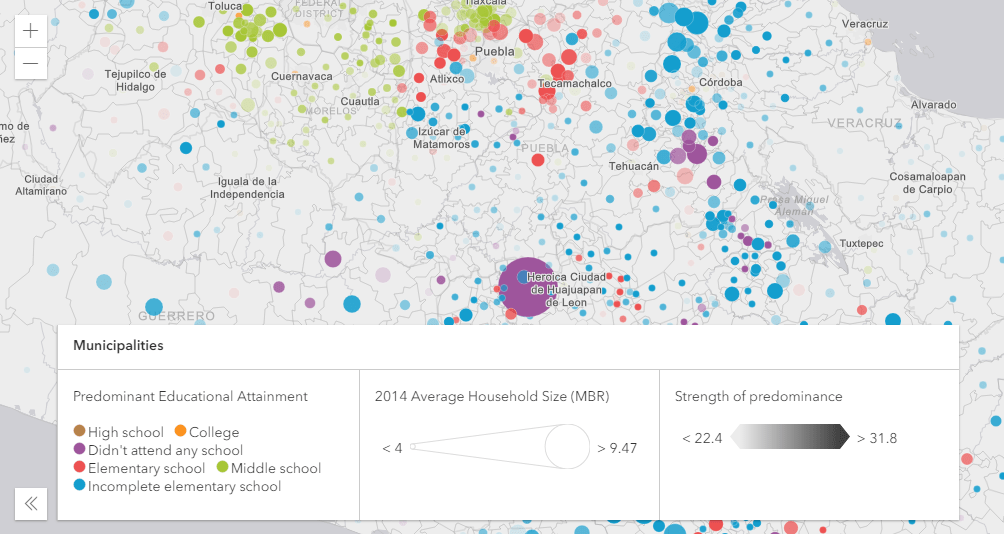 Premium and Subscriber Content Support in 3D Apps
Support for sharing premium and subscriber content publicly has been added to 3D apps.  This is offered in the configuration panel in the same way as many of the 2D apps.  In the configuration panel, any content within the scene that requires a subscription will be listed with the option to share it publicly.  Take advantage of this functionality if you are going to be sharing your app to the public and want your subscription content to be accessible.  Otherwise, do not share the app publicly or remove the subscription content from the scene.
Introducing: Scene with inset map (beta)
Scene with inset map (beta) is a configurable app for visualizing a web scene with the inclusion of an inset map to help orient users, which is especially useful when viewing at larger scales.  An arrow in the inset map shows the direction and vantage point being displayed in the 3D scene.  As the scene is navigated, the inset map arrow updates to stay current.  The app user is also able to zoom and pan the inset map independently to control the scale level they would like to use as reference.
Introducing: Image Visit
Image Visit (beta) is a configurable app that allows users to quickly review the attributes of a predetermined sequence of locations in imagery. The app optimizes workflows by loading the next image while the user is still viewing the current image, reducing the delay caused by waiting for the next image to be returned from the server.  Navigation can be based on a "Visit" layer (editable hosted feature layer) or the web map's bookmarks.  Additionally, a "Notes" layer can be used to add or edit features associated with the Visit locations.  A use case example for Image Visit could be an insurance company checking properties.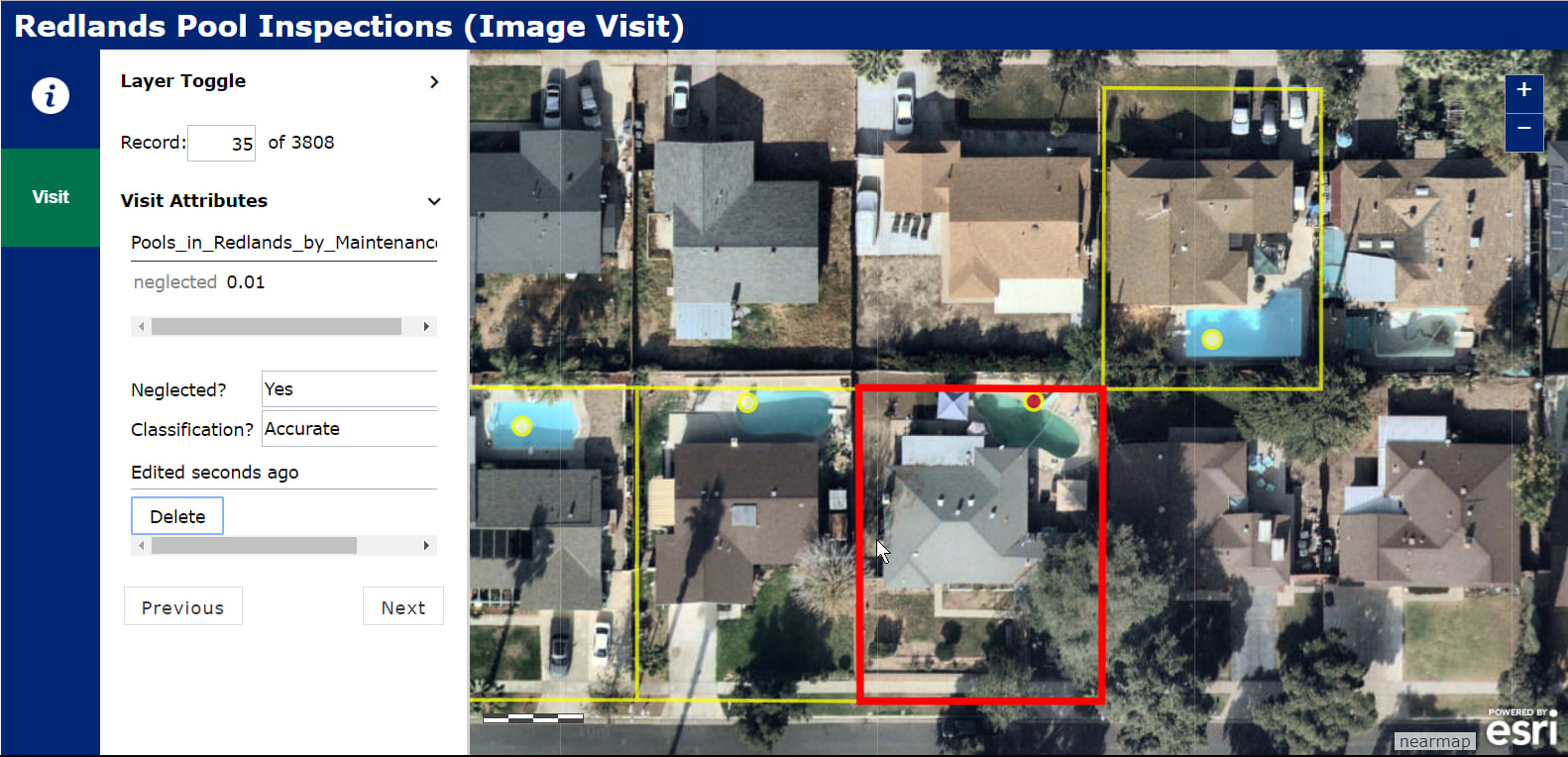 For an overview of what's new with Story Maps, please take a look at our what's new Cascade story.
Commenting is not enabled for this article.