Before reading this post you may want to check out the previous posts we've done on configuring pop-ups:
Configuring Layer Pop-ups – The Basics
Configuring Layer Pop-ups – Beyond the Basics
Here in our next post on this topic we'll show you how to add charts to pop-ups.
ArcGIS.com Map Viewer
We'll start by using the ArcGIS.com map viewer and adding the USA Diversity Index layer to our map. Once added, click the map details button (or Done Adding Layers) and click the layer name to view its sublayers, and then click the arrow on a sublayer to configure its pop-up. Here we've chosen the counties sublayer: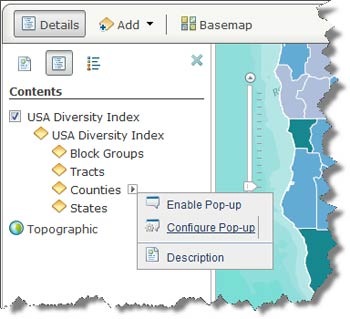 At the bottom of the Pop-up Properties you'll see a section for Pop-up Media: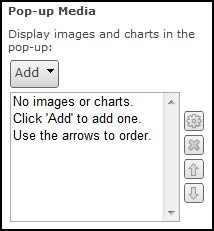 Click Add and choose Pie Chart:

We'll leave the default title for now, and check the fields that contain the values we want to include in our chart, as shown below: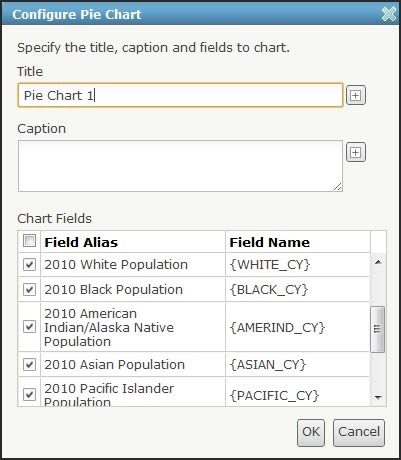 Click OK, then remember to save your configuration.

Now when any county is clicked a pop-up with the pie chart is displayed: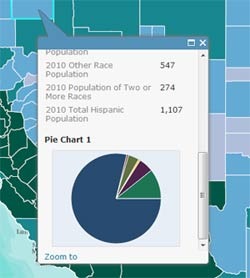 Using the configuration options we can change the display of other attributes, change the chart title, add other charts (like bar or column charts), and more.
ArcGIS Explorer Online
Configuring chart pop-ups works in a very similar way using ArcGIS Explorer Online. First we'll add the same USA Diversity Index layer to our map as we did above, and view its details and click Configure Pop-ups: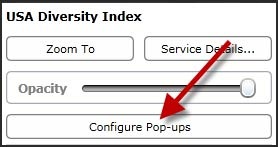 Click Add then Configure to show the pop-up properties for the counties sublayer: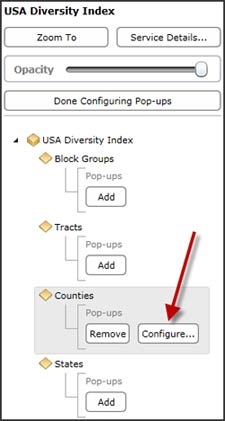 Click the Media tab:

And then click Add and choose Pie Charts: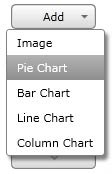 Now we can choose the fields that we want to use for the chart, just like we did in the map viewer section above: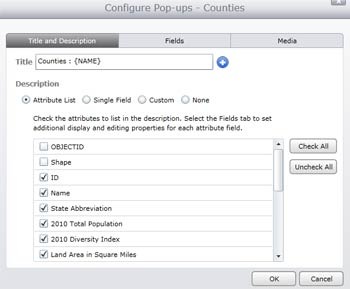 Here's our completed pop-up in Explorer Online: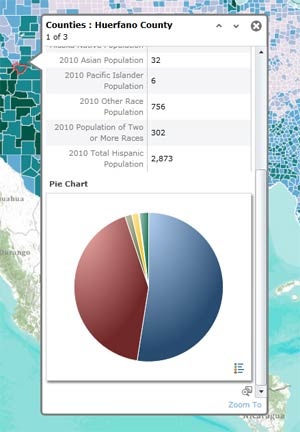 We can continue to refine the pop-up using any of the other options. Note that in the lower right corner you can hover to view a legend: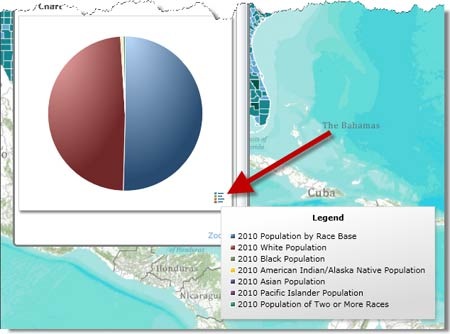 And click to view an enlargement: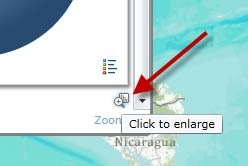 And the enlarged chart includes a scrollable legend: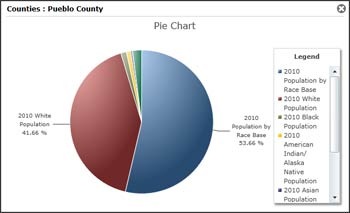 It's All In The Webmap
Once we've saved our map, the pop-up configurations are also saved and can be used in many different ways – in custom applications or embedded in websites. Here's an example of a map configured with pie charts embedded in a blog post: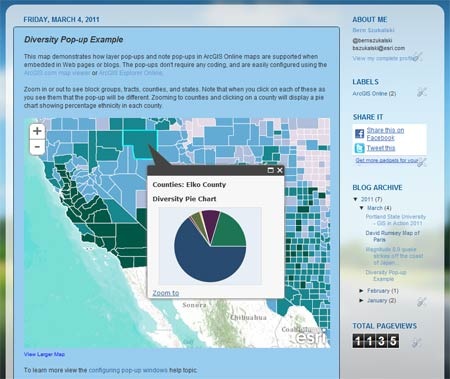 For more information:
Configuring pop-up windows (ArcGIS.com help topic)
Add media to a pop-up window (Explorer Online help topic)