You've been busy adding items for others in your organization to use. You've created and added layers, used those layers to craft great maps, and used those maps to make great apps and Story Maps. How do you prevent accidentally deleting any of your hard work, or removing layers and maps that you or your colleagues rely upon, when cleaning up your content? You can set delete protection, which stops the inadvertent removal of something important. Here's how.
Protect against accidental deletion
To protect your items from accidental deletion you can enable Delete Protection, one of the item settings. Follow these steps.
Step 1 – Go to the item page, and click Settings.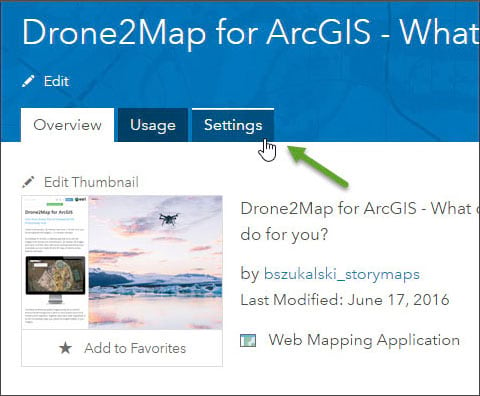 Step 2 – In General Settings, look for Delete Protection (immediately below Content Status). Check the box to Prevent this item from being accidentally deleted, then click Save.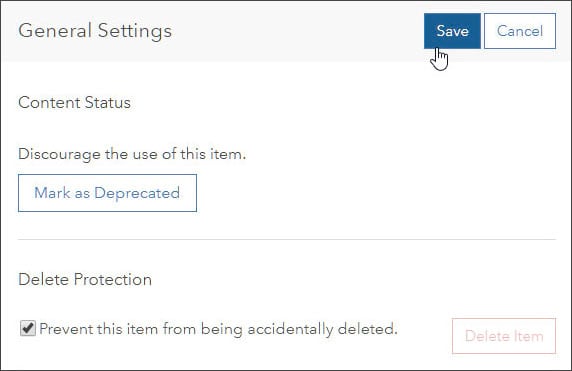 Your item is protected from accidental deletion, and Delete Item will be disabled.
When you really want to delete
If you really want to delete your item just reverse the process – uncheck Delete Protection, and Save your changes. Delete Item will once again be enabled.
More information
For more information see Item details.
This post was originally published August 5, 2014, and has been updated.
Commenting is not enabled for this article.