UPDATE: This post was originally published on May 27, 2016. It was revised on Sept 13, 2016 with new information.
You may have heard that Google is retiring Picasa and transitioning its cloud photo hosting services to Google Photos. You also may have heard about changes to Picasa's developer API that went into effect on May 1, 2016. You also may be wondering what all this means if you are a story map author. Read on to find out!
First, the good news
The good news is…there isn't any bad news. While you can't upload any new photos to Picasa:
Photos in Picasa that are used in existing story maps will continue to work.
Photos in Picasa can still be used to make new story maps.
Google has made no announcement about further deprecations to Picasa's developer API that is used in Esri's Story Map apps. While it's unclear if or when this may change, there's currently no reason to believe the baseline capabilities of the API that we use to let you browse albums and use your existing Picasa photos in Story Map apps will go away soon. We will stay aware of future announcements and consider updates to Story Map apps if the situation changes.
Where should I put photos I want to use in story maps?
Some Story Map Builders (Cascade, Crowdsource, Map Tour) let you upload your photos directly to ArcGIS Online and easily use them in stories. This is the easiest option since you don't have to use a separate service to host your images. We will work to enhance other Story Map apps with this capability in future releases.
If you are in need of a service to host photos on the web for a story map, we currently recommend Flickr. Flickr is a mature cloud photo service, is not in the midst of any technology or branding transitions, and optimizes the storage and delivery of photos to story maps.
Another option is to store photos on your own web server or in a cloud file storage service (such as Dropbox or Amazon S3). To do this you need to link to each image from the Story Map Builder using the image's URL. It's important to know these storage methods are not optimized for storing and serving photos, so you may need to do additional work (such as manually resize images and/or manage multiple copies of each image) in order to get the same experience provided by Flickr.
Can I use Google Photos?
Yes, you can use Google Photos, but it currently requires a little extra effort. As of this blog post, there's no way to make photos public in Google Photos, but you can do this in Picasa Google+.
Update: The previous workflow of making Google Photos albums public in Picasa no longer works as of August 1, 2016. The rest of this post has been updated with a new workflow involving Google+.
To make photos uploaded to Google Photos public and visible to Story Map apps follow the steps below:
Step 1: Go to https://photos.google.com, sign in, and upload photos via Google Photos. This step is optional; you can also upload photos directly to the Google+. Just start at step 2.
Step 2: Go to https://plus.google.com and sign in.
Step 3: Click the camera icon to create a new post from photos.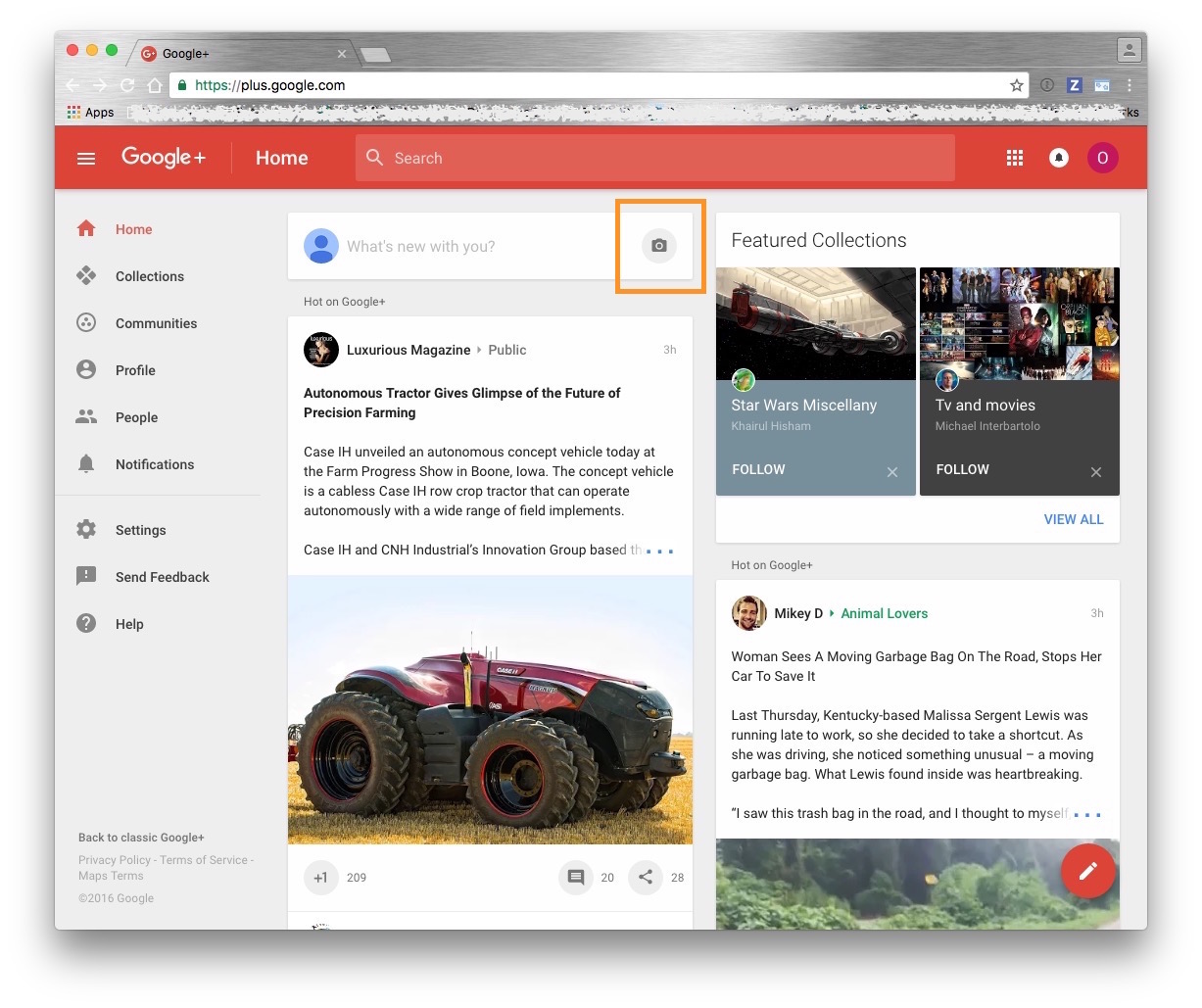 Step 4: Upload photos by dragging them onto the grey drop zone or clicking to open the file browser. If you previously uploaded photos to Google Photos they will be available here.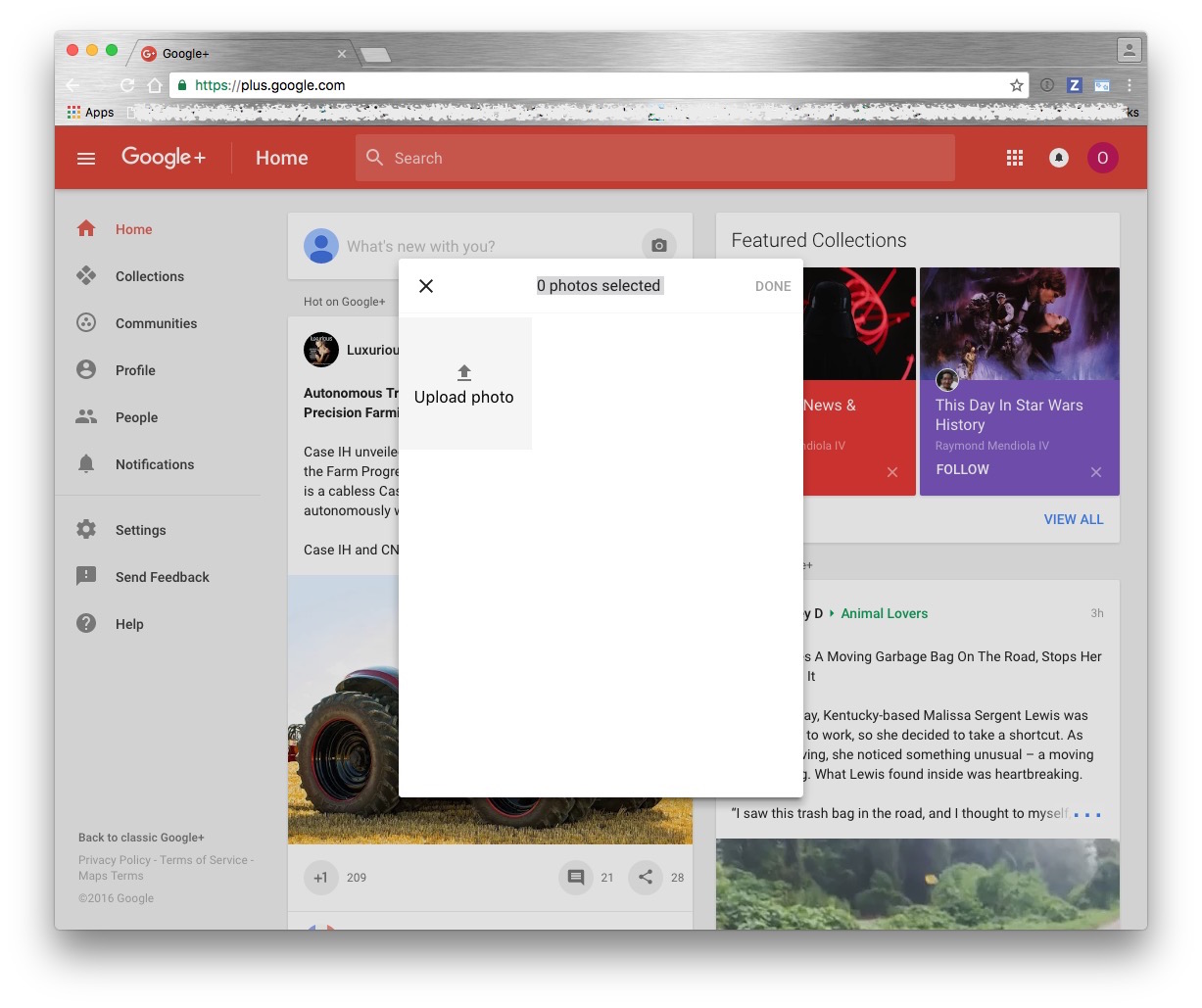 Step 5: Set the visibility of your post to `Public`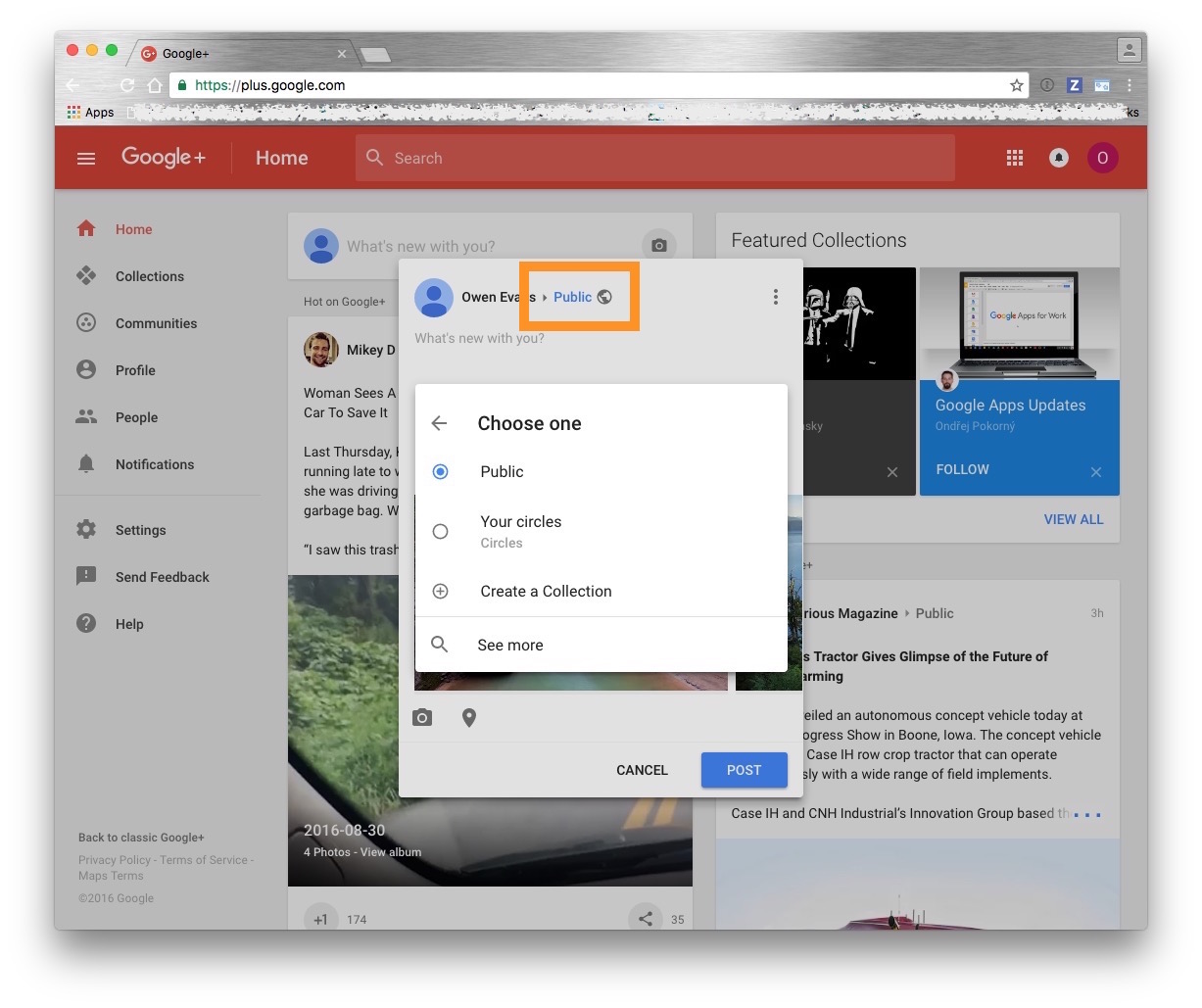 Step 6: Confirm a new post is created. An album named with the current date is created with your photos.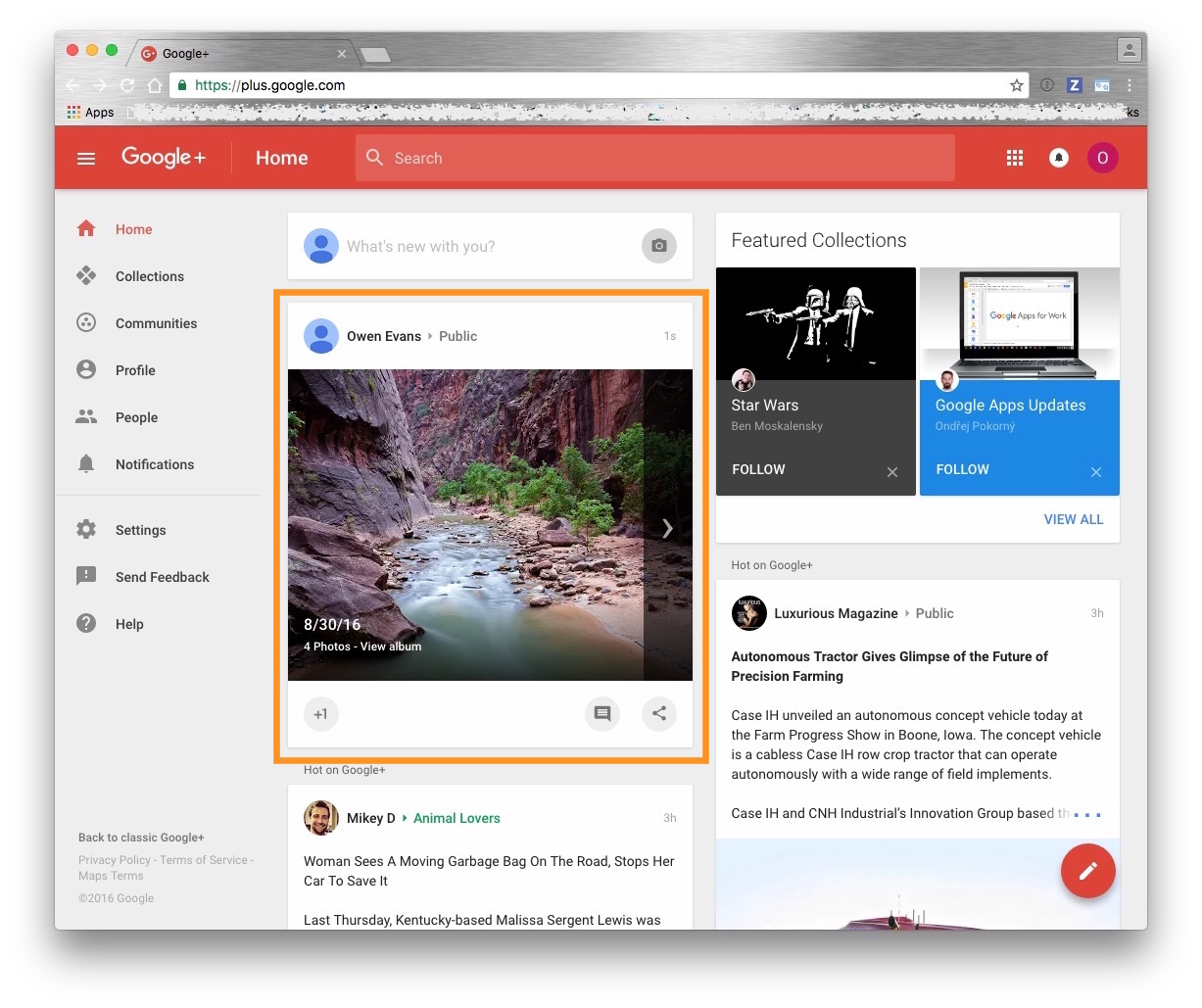 Step 7: In the story map builder (Story Map Cascade is shown below), enter your Google account to browse your albums/photos. You can see the album (named with the date of the Google+ post) in the first screenshot and the uploaded photos in the second.