If you attended the 2015 User Conference you probably saw a demonstration of this prototype of the upcoming Story Map Cascade app during the plenary or one of the Story Maps workshops. There are several screenshots below, but to truly get a feel for what this app will be like click the image below to browse the live story on your own (keeping in mind this is an early prototype!).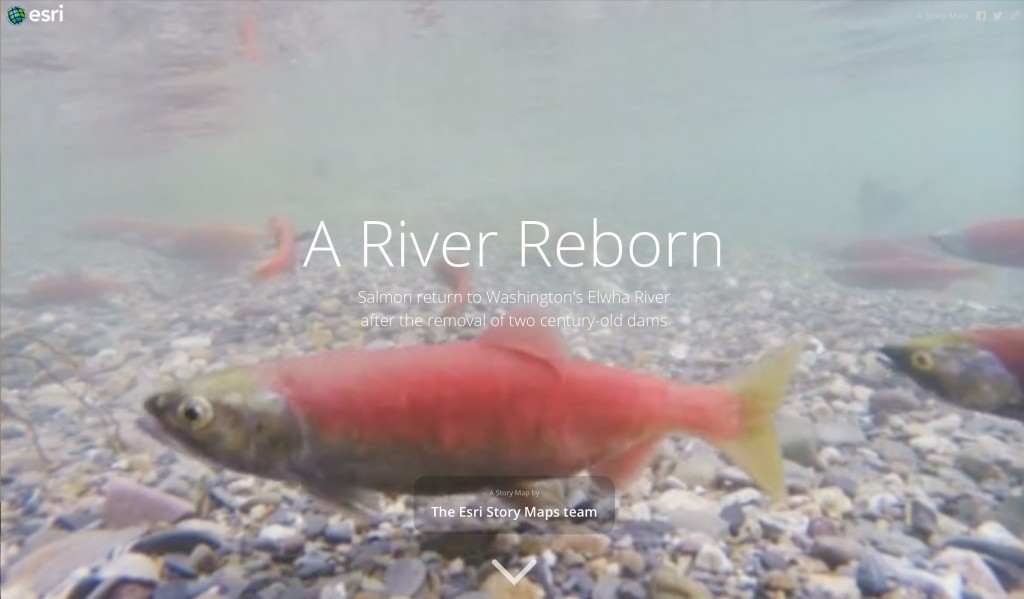 Experience
There are many scrolling and parallax stories on the web today, but most of them are custom made. A web developer and/or designer typically spends a good amount time formatting each story and making it look good. Like other Story Map apps, the new Cascade app will be configurable so that anyone, not just developers and designers, can use it to make beautiful web stories with your ArcGIS Online maps and scenes.
As you scroll through sections you'll feel immersed in the story…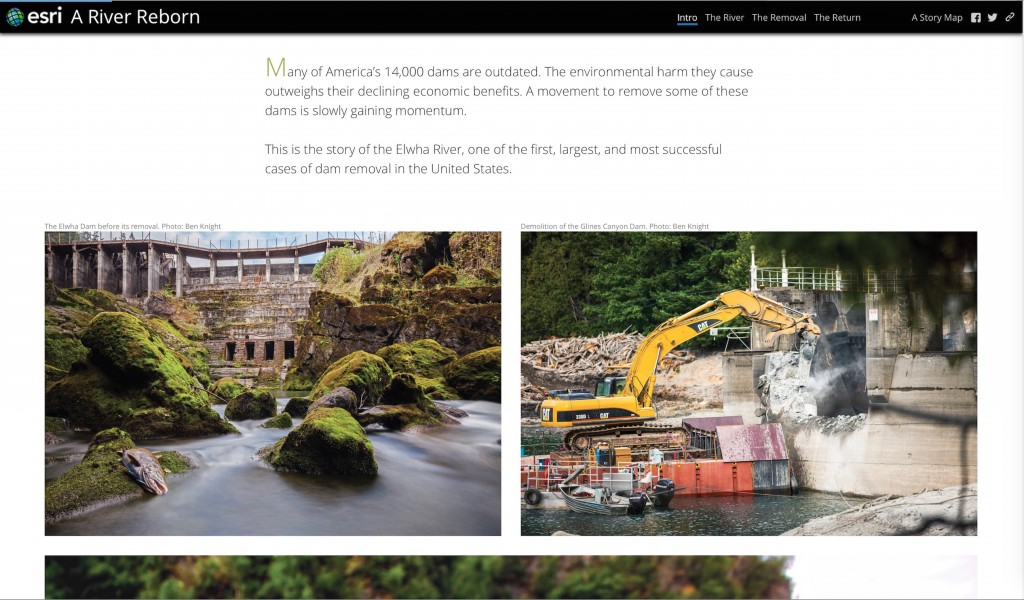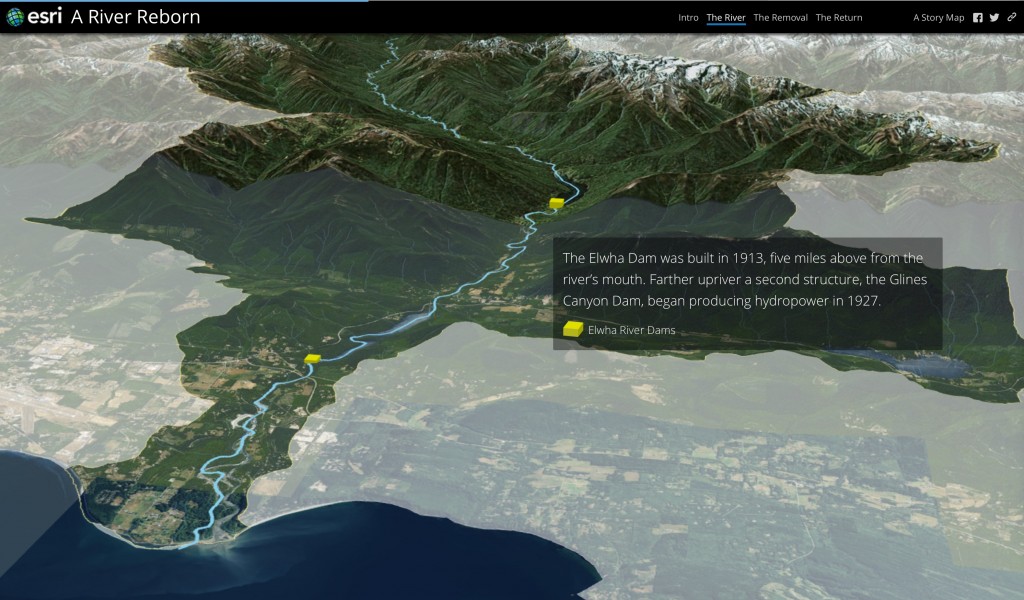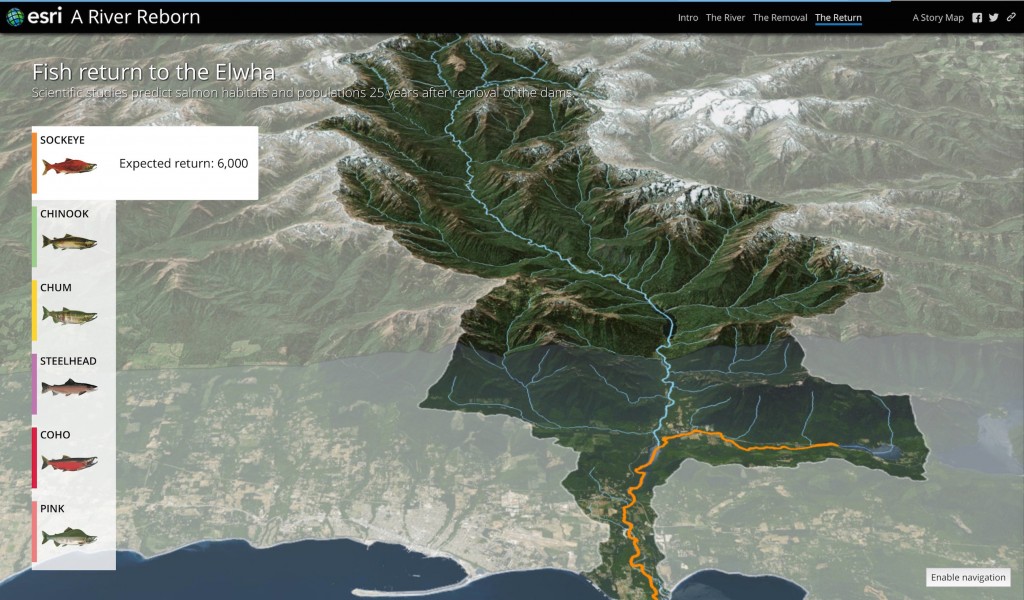 Features
Cascade will share many of the familiar features of other ArcGIS Story Map apps, but also deliver new features and a new story experience.

Fully integrated with ArcGIS Online and Portal for ArcGIS
Use Esri's hosted app or download the app and host your own
Open-source code so developers can customize the experience
Familiar "Builder Mode" for easy configuration
Embed other types of Story Maps such as Swipe or Series
Organize and navigate your story in chapters
Immersive, full-window videos and images
Interactive web maps and scenes from ArcGIS Online
Blocks of text smoothly slide over background images/video
Choose from many built-in animations, layouts and themes
Manage your Cascade stories with My Stories
Release Plans
Story Map Cascade is scheduled to be released in 2016.