KML (Keyhole Markup Language) is an XML-based format used to represent geographic features. Original developed for Keyhole's Earth Viewer, KML became ubiquitous when Keyhole was acquired by Google, and Earth Viewer became Google Earth. KML is supported throughout ArcGIS in 2D and 3D desktop applications, ArcGIS Server, ArcGIS Online, and ArcGIS Earth. Here's how to use KML in ArcGIS Online web maps.
Adding KML from the Web
KML can be added from web locations via a URL. In the map viewer, choose Add, then Add layer from Web: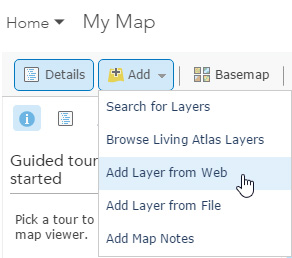 In the drop down list, choose A KML File as the type, and enter the URL to the KML file location: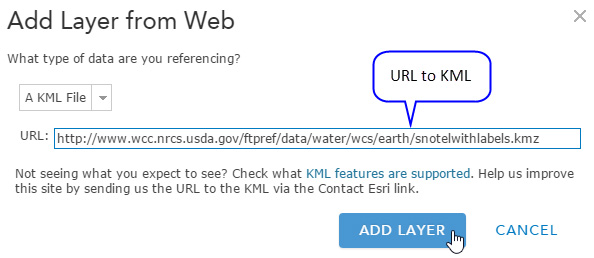 In the above example we used a KML file link from the USDA Natural Resources Conservation Service (NRCS). To obtain the URL location for the KML, right-click the link and copy it. The snapshot below shows the Chrome browser options, your options will differ depending on your browser (e.g., using Firefox the option is Copy Link Location):

Here's the map with the KML layer: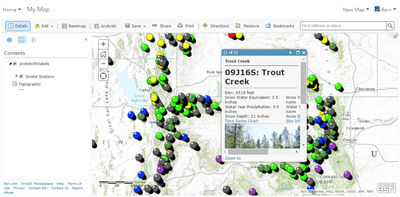 Adding local KML files
Locally stored KML files can also be added to your map, but they must first be added as an item to My Content. In My Content, click Add Item, then choose From my computer: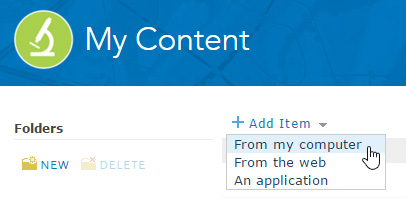 Then click Choose File to browse for the file on your computer.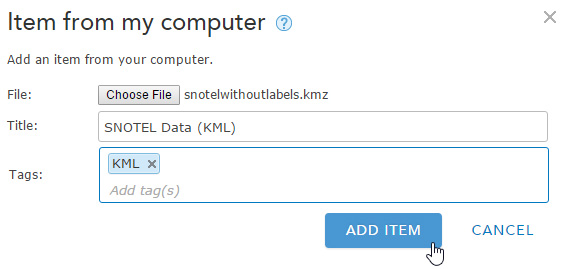 After the item has been added, click Open and choose from the dropdown list to add the KML to the current map, add it to a new map, open it in ArcGIS Desktop, or download the file.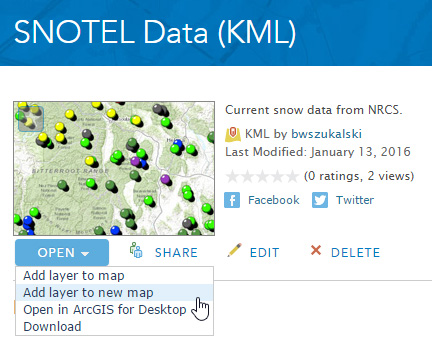 From a web map you can also use Search to find the KML item to add to your map.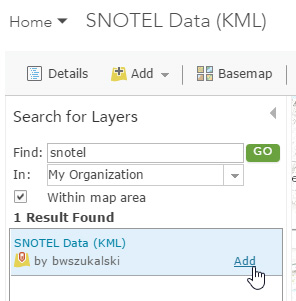 For more information see:
This post was originally published on July 29, 2013, and has been updated.