Back by popular demand, in ArcGIS Pro 2.9 you can now use geodatabase replication in disconnected environments. Hurray!
Here is everything you need to know.
WHAT is disconnected editing?
Disconnected editing is a distributed geodatabase option where you have a replica of your database but no internet connection between them to share edits and changes over.
Messages between replicas pairs are sent manually, by exporting changes from a replica and importing the message into the other geodatabase.
HOW does it work in Pro?
Working with replicas in a disconnected environment in Pro is the same process as in previous versions of ArcMap.
When you create a replica of your geodatabase you first replicate your data to an XML file then import the XML file into your distributed geodatabse. This creates the replica pair between geodatabases. After this, you manually exchange messages between replicas, by exporting changes from one replica to a file and importing the message from the file to the relative replica.
To ensure an efficient transfer of data changes, you can also send acknowledgement messages between the data sender and data receiver as a confirmation that the changes have been sent or received.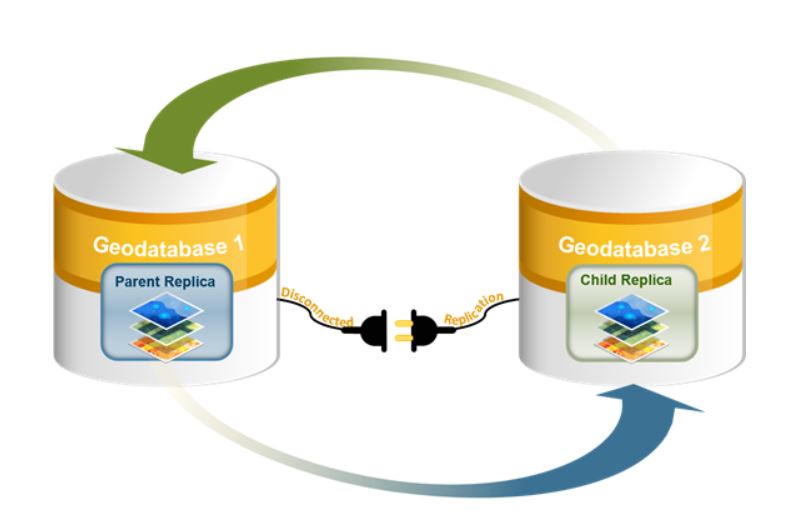 This manual process of exchanging messages, also known as disconnected synchronization, is accomplished through the following set of new tools:
WHERE can I find the geoprocessing tools?
For discoverability and ease of use we've added the new tools to the following locations:
In the Distributed Geodatabase right click context menu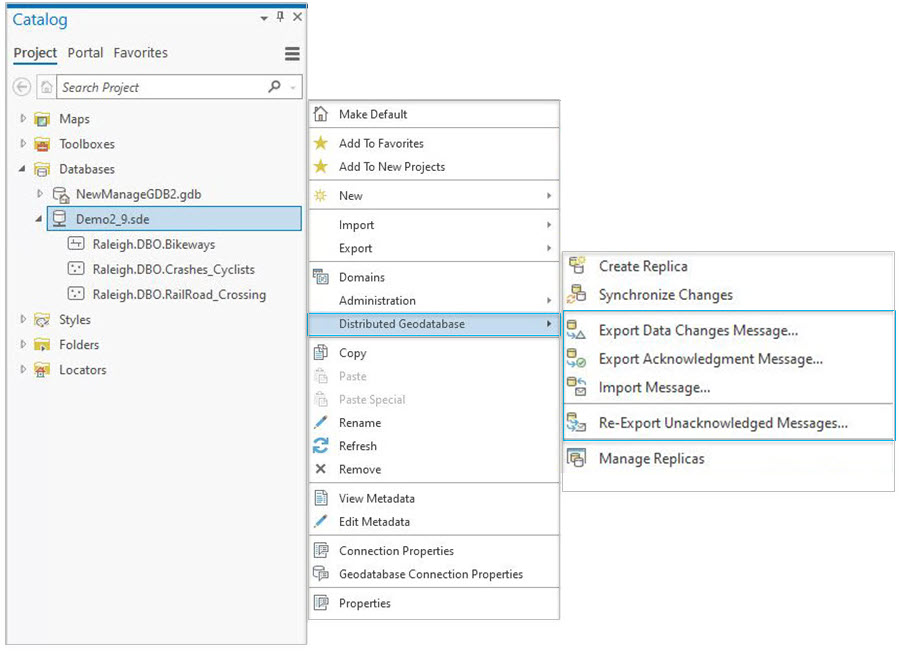 At the bottom of each replica card within the Manage Replicas pane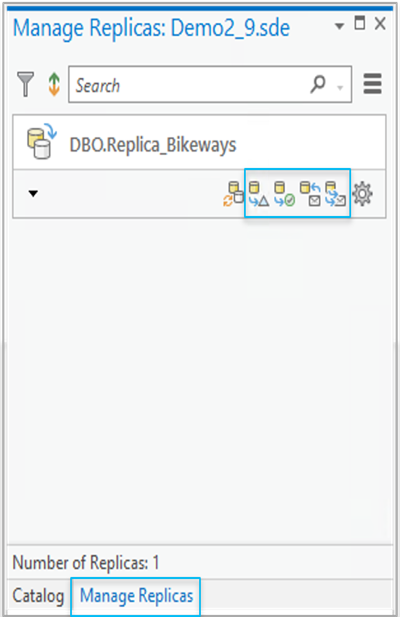 In the burger menu from top right corner of the Manage Replicas pane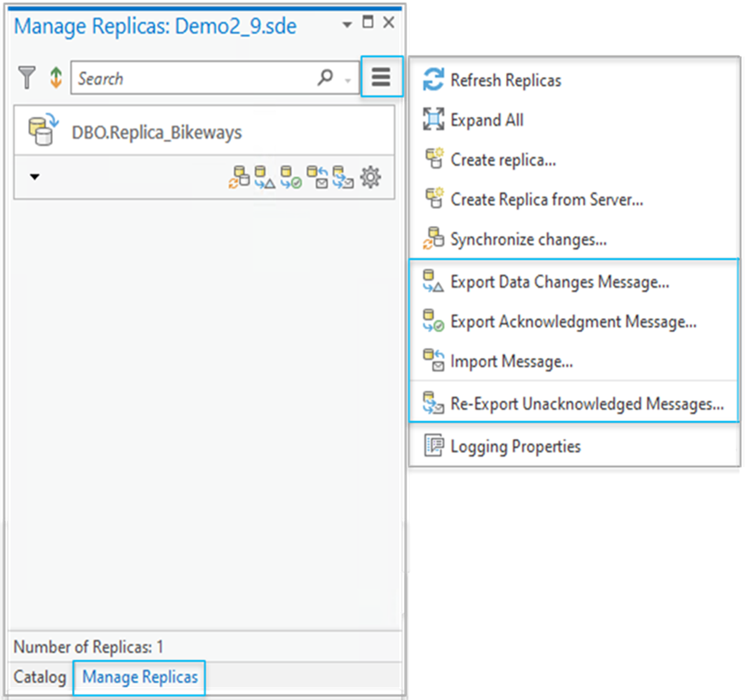 Now that you have a better understanding of the WHAT – HOW – WHERE, we are excited to see how you will include disconnected editing within your own workflows. Share your thoughts on the ArcGIS Ideas site. We'll see you there!
Photo by Kid Circus on Unsplash
Commenting is not enabled for this article.