As is the case with most map adventures, I started out working towards something else entirely, and the dark magic of GIS swept me in an altogether different direction. Here is a map from that unexpected journey…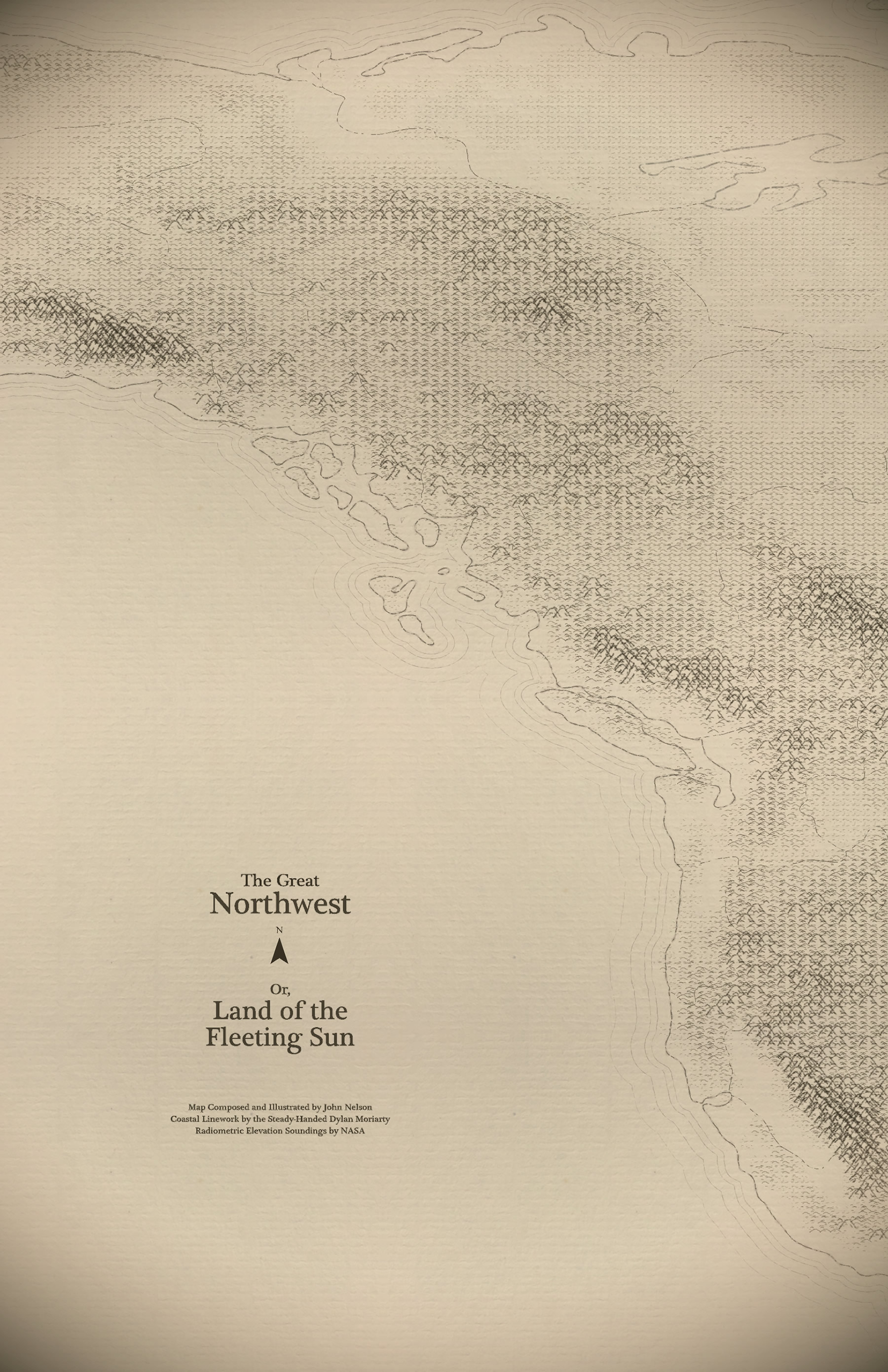 This map was made entirely in ArcGIS Pro, using a NASA Digital Elevation Model (what?) and a vector coastline shapefile courtesy Dylan Moriarty from Project Linework.
There are three things conspiring to make this map sort of look like (I think) a hand-drawn insert ripped out of a fantasy novel…
1. Mountainification via a hand-drawn lumpiness trick.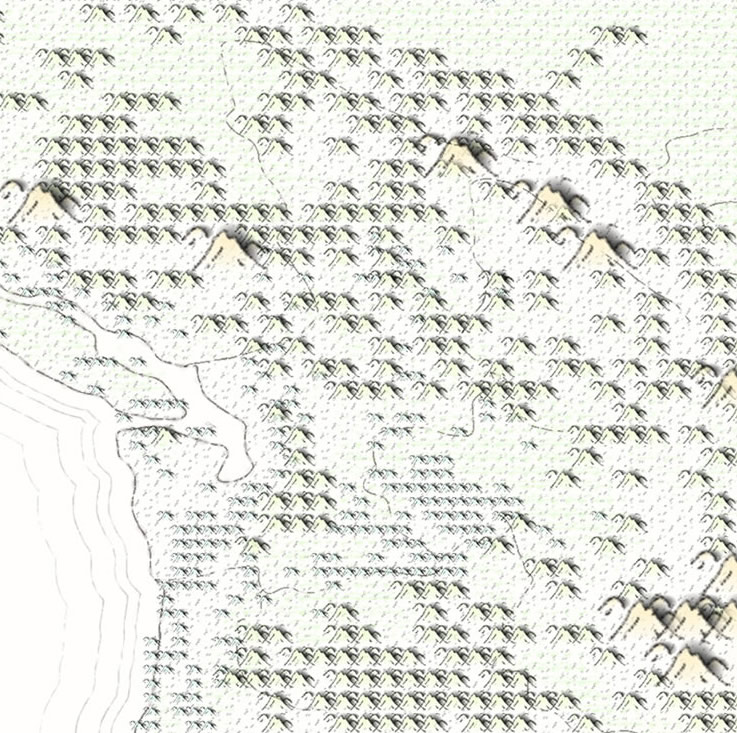 2. The scratchy rendering of vector linework.
3. The use of a touchable textured background and picture symbols.
If you are feeling ambitious, here is an ArcGIS Pro project package with all or the stuff to follow along. Get ready to live!