Esri and Nvidia jointly delivered the first Deep Learning Lab at the Developer Summit.  This 1 day workshop was designed to introduce Esri users to machine learning/deep learning concepts and how it can be used from the ArcGIS technology platform.
The Lab was a high energy, deeply technical day of presentation content and prepared exercises.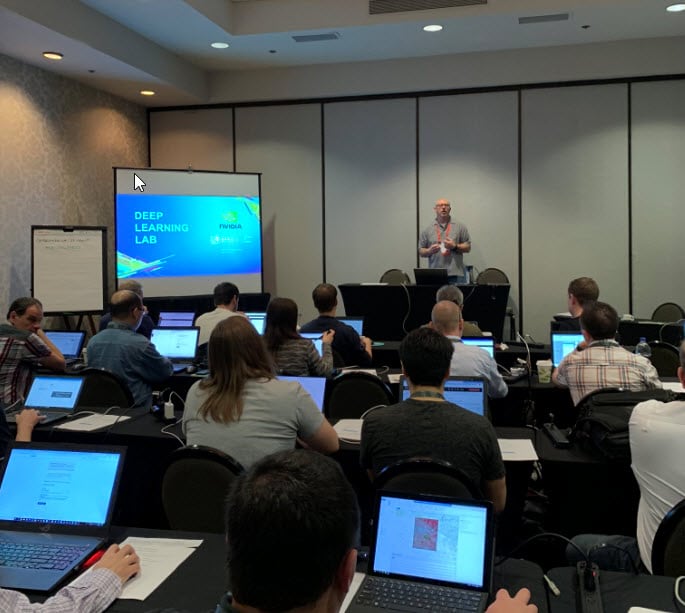 The day was started by Jim McKinney, ArcGIS Program Manager providing the welcome and introductions. Most of the morning was Nvidia Deep Learning experts Osama Qazi and Mark Skinner presenting Deep Learning overview. Then the afternoon had  Dmitry Kudinov, Han Hu and Rohit Singh from Esri Development showed presentations on how GPU accelerated Deep Learning is used in the ArcGIS platform. With the presentations the attendees had 3 exercises: that are modeled after well known Esri Deep Learning demos.
-Swimming Pool Detection

-This exercise creates training data from ArcGIS Pro – a couple of Geoprocessing tools available within ArcGIS Pro are used to initiate training of prepared data and use of the resulting network to detect pools within a sample dataset.
-Export Training Data for Deep Learning
 -Detect Objects Using Deep Learning

-Swimming Pool and Car detection = Detailed look at training data and look at training optimization in Jupyter Notebook
-Use ArcGIS Image Server and Raster Analytics tools for image classification and object detection

 -export training data for deep learning
-train data
-use the resulting inference endpoint for object detection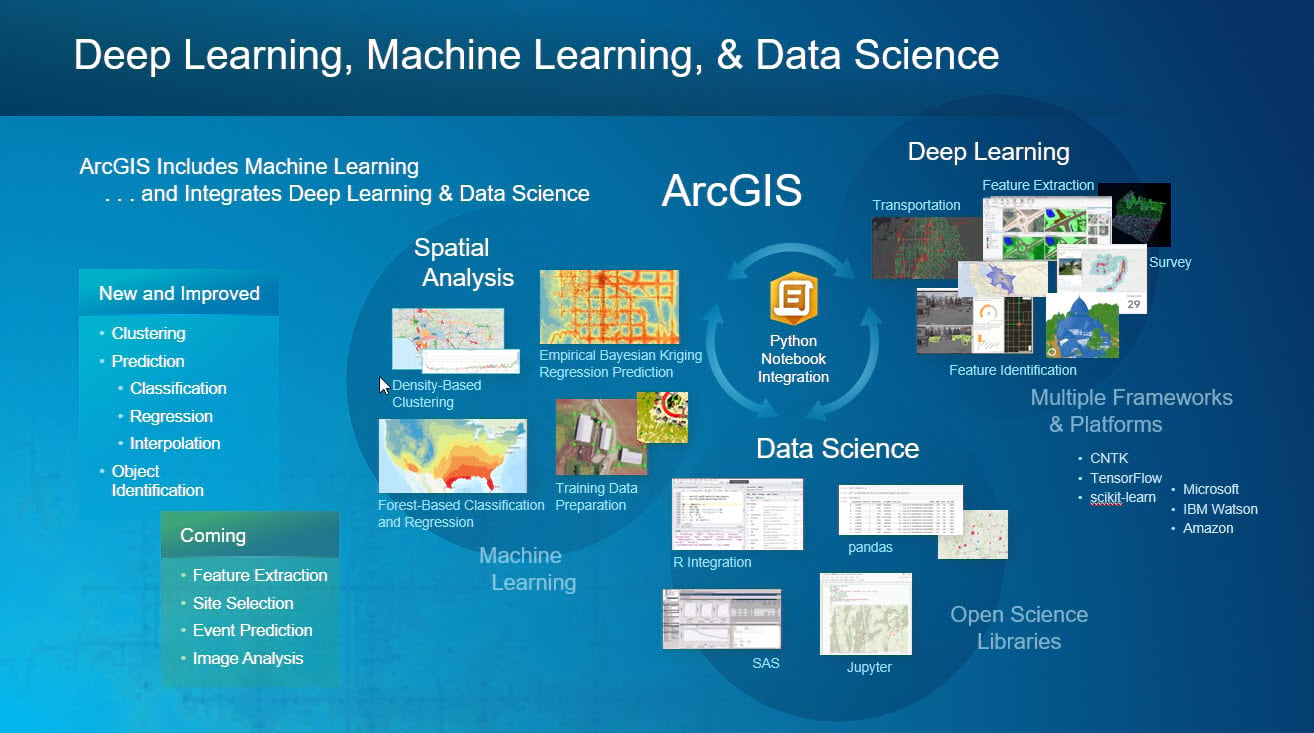 The 30 attendees in this lab were very busy the entire day. The lab was delivered from the cloud providing each attendee the power an entire Nvidia Tesla V100. This is a milestone lab/workshop that showcases several important points:
Integration of GPU accelerated Deep Learning in the ArcGIS platform
Constant effort to deliver the best spatial analytics in the ArcGIS platform using the best technology available
Continued collaboration between Esri and Nvidia.
This was a great collaborative lab by Esri and Nvidia showing how the ArcGIS platform is delivering more powerful spatial analytics with the compute capabilities of Nvidia GPUs.
Commenting is not enabled for this article.