ArcGIS Pro 1.4, Esri's flagship 64-bit desktop GIS application, has been released.
ArcGIS Pro 1.4 features new, user-requested functionality; the latest innovations for working with 2D and 3D spatial data, as well as performing advanced analytics; and enhanced support across the ArcGIS platform.
Here are some highlights.
Ortho Mapping
ArcGIS Pro now supports the production of georeferenced ortho products from images from drones, satellites, and digital and scanned aerial photography. These products include georeferenced orthomosaic datasets, georeferenced orthomosaics stored as TIFF or CRF, digital elevation models (DEM), and digital surface models (DSM).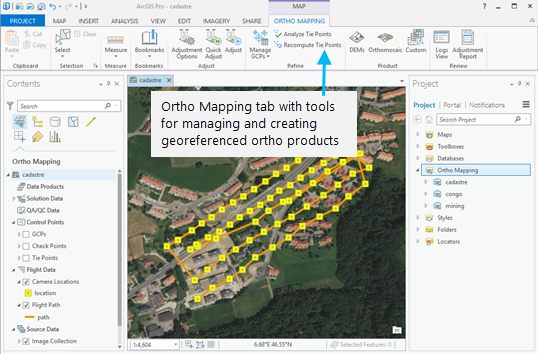 Georeference Imagery and CAD Data
You can now georeferenced your imagery and CAD data in ArcGIS Pro. Georeferencing imagery defines the locations on the image using map coordinates and assigns the coordinate system of the map frame to the image. Georeferencing CAD data is the process of spatially adjusting a CAD drawing. After using the georeferencing tools, you can rotate, move, and scale your CAD data.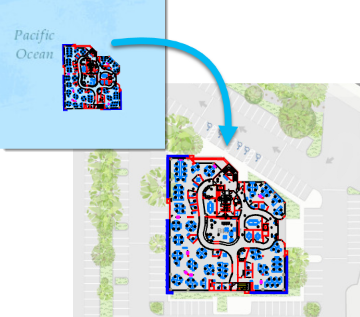 Portal Analysis
You can now use ArcGIS Pro to access a number of analysis tools in the ArcGIS platform, including Feature Analysis tools, Raster Analysis tools, and GeoAnalytics tools. When you use these tools, they run on your portal's federated server instead of on your local desktop machine, and they create new output layers in your portal instead of in a local folder or geodatabase.
Graticules
Graticules, which can be used on layouts to show location in geographic coordinates, can now be imported into ArcGIS Pro from your existing ArcMap map documents (.mxd) or inserted from a style. You can customize graticules by rearranging gridlines and ticks and modifying the appearance of labels.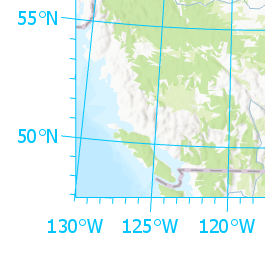 Multipatch Editing
Editing in ArcGIS Pro now includes support for multipatches. You can create multipatch features from 3D models. You can drag an existing face; add a new face and drag it outward or inward to create a hole; or create a ridgeline across a face and drag it to create two angular faces, such as those comprising a pitched rooftop. You can also copy a 2D polygon feature to a multipatch layer using Paste Special Paste and extrude it as a multipatch feature.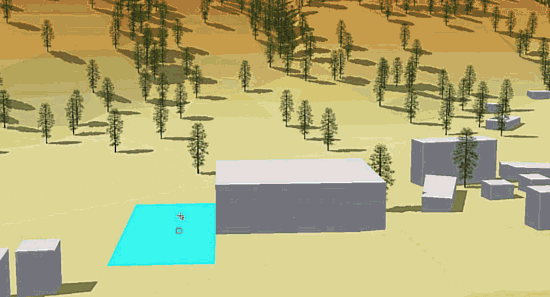 Get the full details on what's new in ArcGIS Pro 1.4.