This new Quick Start Guide, Getting Started with ArcGIS Pro, provides step-by-step instructions for downloading, installing, and licensing ArcGIS Pro.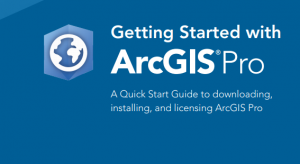 It provides easy-to-follow instructions for setting up ArcGIS Pro with any licensing method: Named User, Single Use, or Concurrent Use. There are also steps for converting Named User licenses to Single Use or Concurrent Use licenses.
Finally, this guide provides the answers to the most frequently asked questions that Esri Technical Support receives about setting up ArcGIS Pro.
Download Getting Started with ArcGIS Pro today.