ArcGIS Desktop 10.5 is just around the corner but if you're not current on maintenance, you're going to miss out. You might say, "What's the big deal about maintenance? My current version of ArcGIS Desktop works just fine."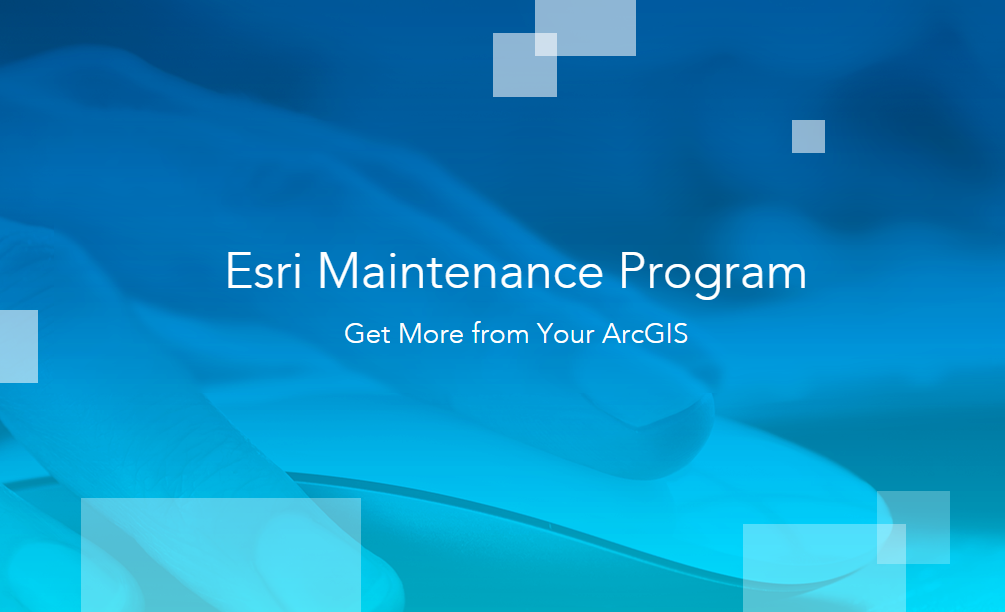 Maintenance is a big deal because it gives you more than the latest versions of ArcGIS Desktop, it gives you access to the full ArcGIS Desktop experience. It's what takes your GIS work from "just fine" to cutting-edge. Here's what you're missing out on:
When you have maintenance, you get ArcGIS Pro. This is the next-generation, 64-bit desktop GIS application for creating and working with 2D and 3D spatial data. The upcoming ArcGIS Pro 1.4 release features:
A new user experience for georeferencing images and CAD files
SDK configurations to customize the startup experience and user interface of ArcGIS Pro
GeoAnalytics tools to perform large analysis processes across a cluster of servers
The ability to create, share, and consume Vector Tiles in any projection
A secure scripting language called Arcade that includes label and symbol expressions that work across the ArcGIS 10.5 platform
Maintenance also assures:
Tighter integration with ArcGIS Online and ArcGIS Enterprise, including access to powerful apps, and the Living Atlas of the World which gives you imagery, basemaps, demographics, and thousands of other layers.
Unlimited access to E-Learning, Esri's extensive collection of self-paced training resources to help you build and sharpen your ArcGIS skills.
Beta priority and promos so you can be among the first to preview and test Esri tools and software, and receive early notice when Esri offers a promotion.
Get your questions answered right away with access to Esri Technical Support any time you need it, via telephone, email, or chat.
You may even qualify for complimentary passes to the Esri International User Conference, the biggest GIS event in the world where you can network with other GIS users and attend sessions and workshops, and connect with Esri technical staff.
For more information and to see benefits by product, visit esri.com/software/maintenance.