Want to bring your local government into the world of 3D visualization? Not sure how to derive 3D scenes from your 2D data? Think it will take too long to learn how to build great looking 3D scenes?
Today is your lucky day.  Local Government Scenes is now part of ArcGIS for Local Government. Local Government Scenes is a growing collection of configurations to quickly author great-looking 3D scenes at local government scales.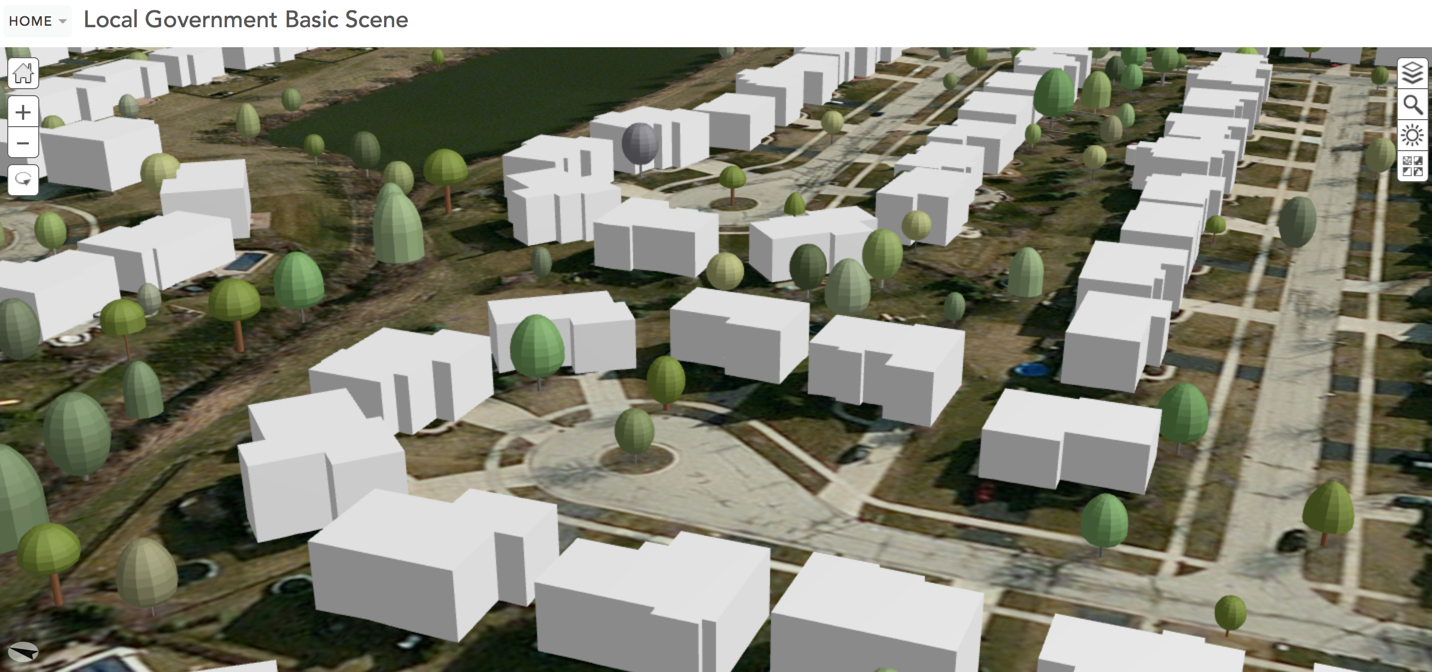 Once authored, scenes can be shared throughout your organization, providing consistent 3D views to everyone.  Scenes can be utilized for building foundational 3D views, bringing 3D capabilities to existing workflows and creating new 3D applications.
Each Scene download includes toolboxes, maps and projects to author 3D scenes in ArcGIS Pro or ArcMap.  Downloads also include sample data to practice with.
The first release of Local Government Scenes includes the Basic Local Government Scene.  Authoring this scene will give your organization a 3D view with Level of Detail (LOD) 1 buildings.  LOD 1 represents buildings as block models by extruding their footprints.  Future scenes under development will provide you the capabilities to easily publish 3D views with higher LODs.
So what are you waiting for?
Download the Basic Scene and get started.