The Environmental Screening solution enables interested parties to evaluate potential impacts to the natural environment based on proposed projects or development initiatives. The application uses Web AppBuilder for ArcGIS and a new widget, the Screening widget, to analyze your environmental data in a given geography and share those results via a printed report.  The solution also supports downloading the analyzed data to facilitate additional analytical workflows like Environmental Impact Analysis.
The Screening solution guides you through a sequence of steps to define your project boundary, explore the results of the analysis, configure or adjust the information presented in the application, and share your results.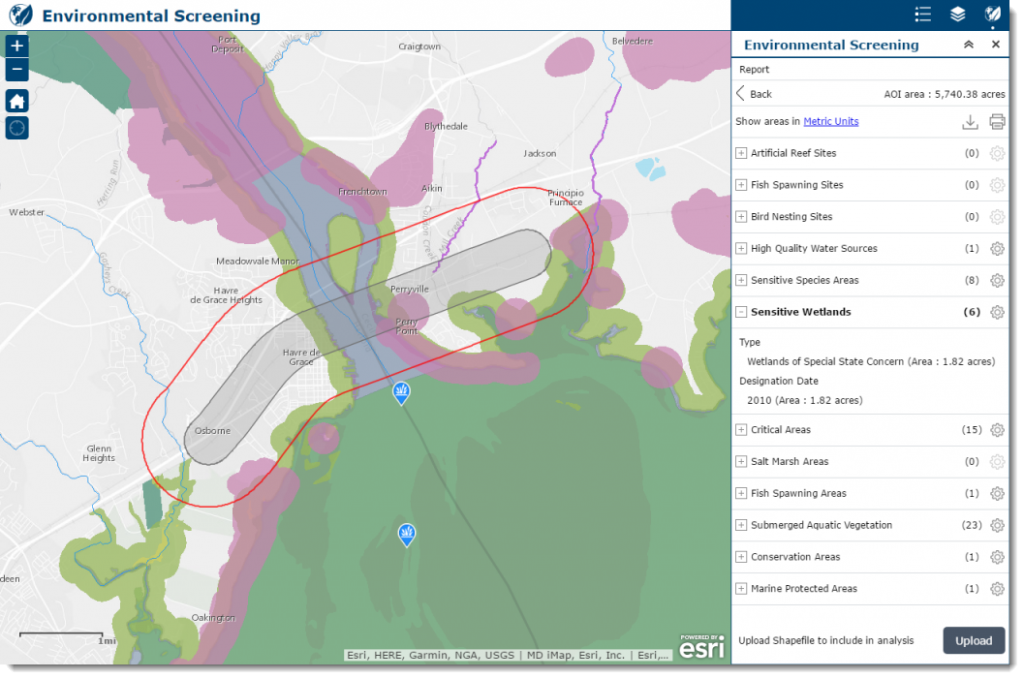 To get started, define the project boundary:
Defining the Project Boundary
The Screening widget provides a selection of tools for defining the project boundary.  These tools can be enabled for your Environmental Screening application in the configuration settings.
Placename: define the area of interest by searching for a location in the map and then providing a buffer distance
Draw tools: define the area of interest by drawing a point, line, or polygon on the map
Shapefile: zip a shapefile up, then upload it into the widget to define the area of interest
Coordinate entry: specify a starting location, enter bearing and distance pairs representing a traverse, then enter a buffer distance to define the area of interest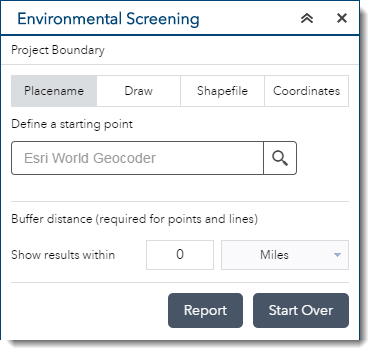 Analyze the Results
Once the project boundary has been defined, click the Report button to view the analysis results.  When the Report button is clicked, the widget will analyze each layer to determine the amount of overlap with the project boundary.
In the Report panel, results are grouped for each layer and are summarized by each value configured in the application. The results are presented as a count of features along with detailed information about each geometry: length for line features and area for polygon features.
For example, the results below indicate the defined project area contains nine critical areas which are comprised of Resource Conservation Areas,  Corporate Limits, and Wetland Areas in both Harford and Cecil Counties.   Should you choose, the application supports adjusting the fields you'd like to report on: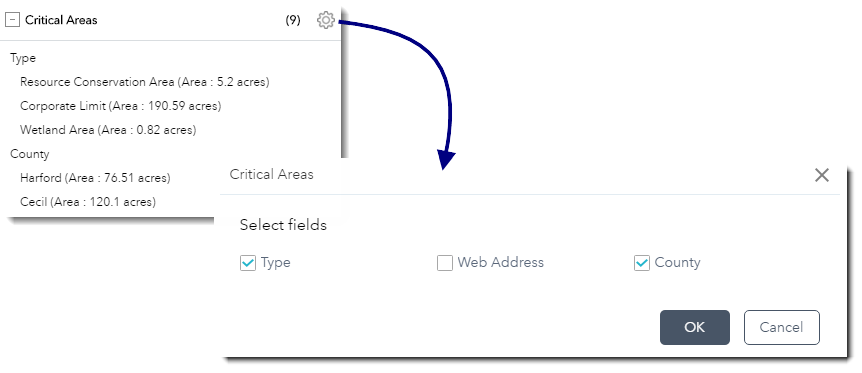 Sharing Results
To share results with colleagues and stakeholders, you can print a report with all the details of the analysis presented in the panel along with a map of the area. Within this Report, you can update the title to represent the analysis completed.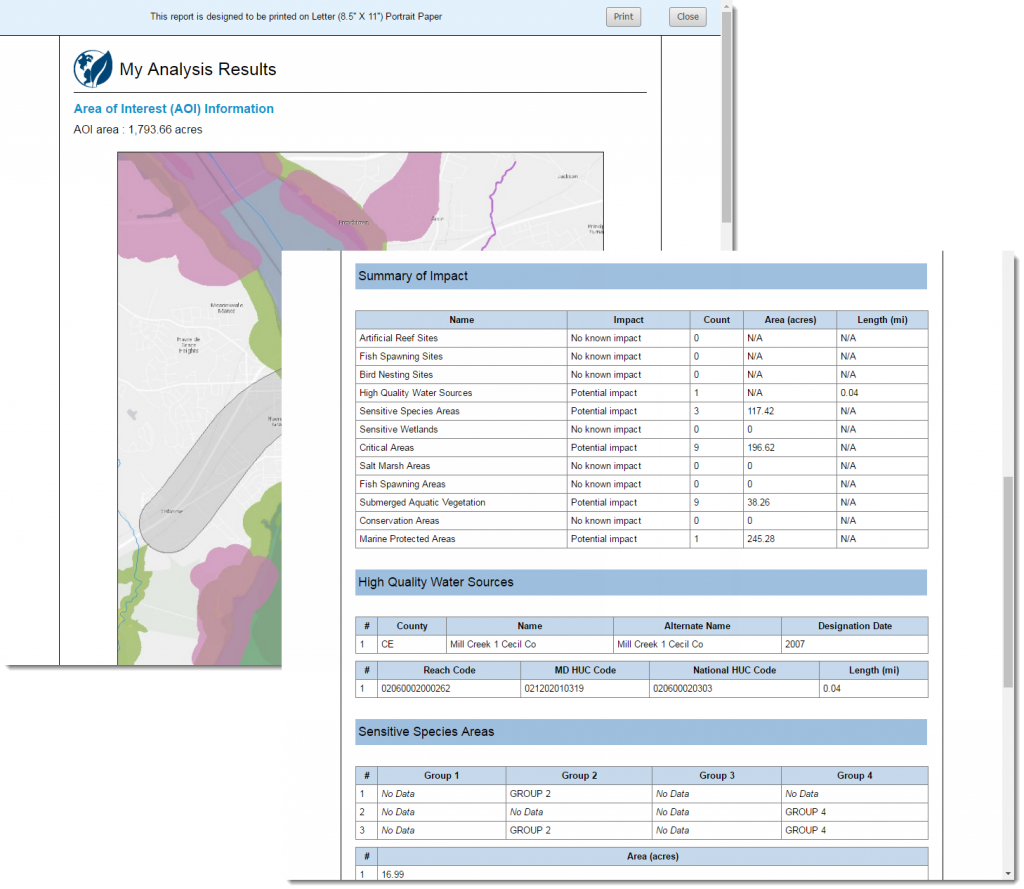 Optionally, you can also download detailed data about each item impacted in CSV or in a GIS data format that can be used in further analyses.
The Environmental Screening solution can be used in  combination with other ArcGIS for State Government applications, such as environmental Impact Analysis, Environmental Impact Briefing and Public Comment.   The suite of applications comprises an end to end solution that supports an organization's need to evaluate, assess, communicate and solicit feedback on project implications in their area.
To learn more, visit the Solutions Site.
Commenting is not enabled for this article.