Join us on Wednesday, April 8th, at 2pm Eastern for the next edition of StoryMaps Live.
Get up to speed on new enhancements to ArcGIS StoryMaps, and see what's coming next
Hear how our featured storyteller, Kathy Carroll uses story maps for educational materials, inside and outside the classroom
Let the StoryMaps team answer your questions live

Our featured storyteller: Kathy Carroll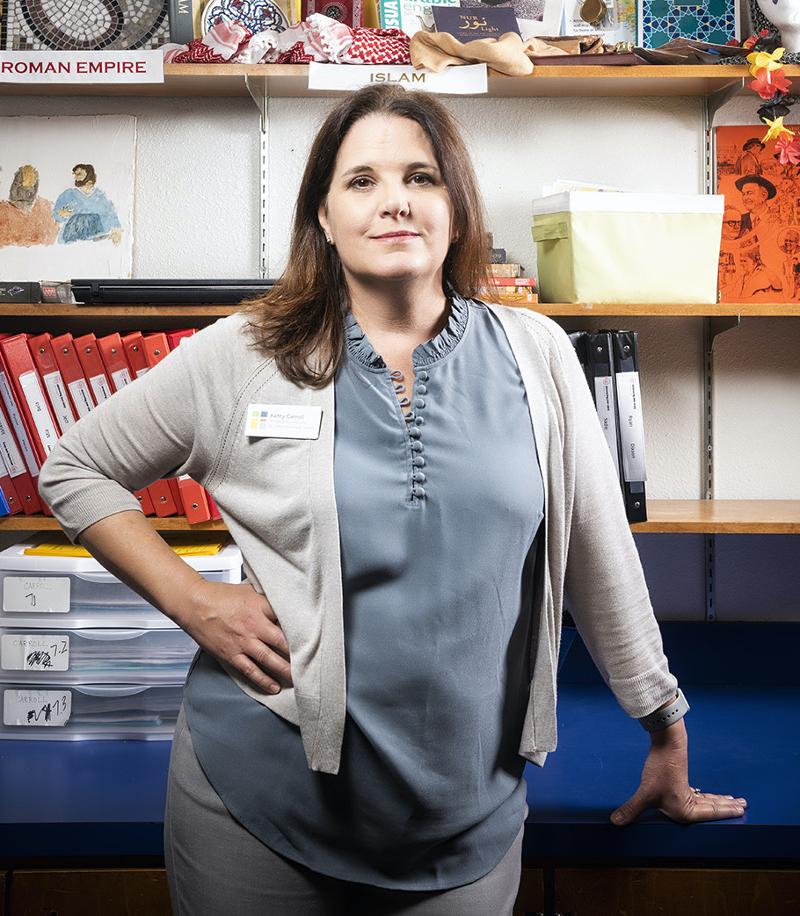 Featured storyteller Kathy Carroll—an educator for over twenty-five years—currently teaches world history and serves as the social studies vertical team chair at St. John's Episcopal School in Dallas, Texas. Informed by her Master of Humanities degree and graduate certificate in Digital Public Humanities, Kathy believes that language, art, technology, science, religion, geography, and math have impacted the march of history in ways large and small. She engages students through interdisciplinary digital humanities, with multi-media classroom projects and historical field research
Kathy last summer adapted the work of Dr. Samir Meghelli to build an interdisciplinary digital exhibit for the Smithsonian Anacostia Community Museum using ArcGIS StoryMaps. The exhibit entitled A Right to the City, tells the evolving story of Washington D.C. neighborhoods through historical records, photos, and personal accounts. In response to the recent COVID-19 pandemic, Kathy is using ArcGIS StoryMaps and her new storytelling skills to package a meaningful digital learning experience for her online classroom.

Commenting is not enabled for this article.