Join us on Wednesday, June 17th, at 2pm Eastern for the next edition of StoryMaps Live.
Get up to speed on new enhancements to ArcGIS StoryMaps, and see what's coming next
Hear how our featured storytellers, Stephanie Smith and Ellen Heyn are using story maps in their work. See their latest story map: Voices of the Grand Canyon
Let the StoryMaps team answer your questions live

Our featured storytellers: Stephanie Smith and Ellen Heyn
Fueled by a passion to live in the West, Stephanie uprooted her life in North Carolina and joined the Trust in April 2012 to build the GIS Program for the Trust. She has a M.A. and B.S. in geography from Appalachian State University with a focus on biogeography and geographic information systems. Prior to joining the Trust, she served as the GIS specialist for the ASU Energy Center and as an instructor for Appalachian State University's Geography Department. She often calls herself the nerd behind the map, but she is much more than that. She is an avid hiker, cook, crafter, and community activist. Look for her on the trails and at local shows.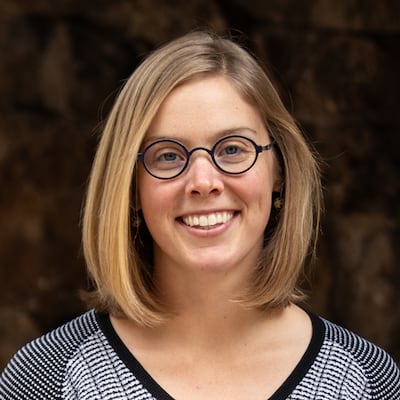 A Grand Canyon river trip prompted Ellen to leave her home state of Wisconsin and begin her post-grad adventure in the sunny Southwest. After living as a desert vagabond for several months, slickrock captured her heart in a way no dairy farm ever had. She landed in Flagstaff in 2013 and started working for the Trust shortly thereafter. She puts her journalism and environmental studies degrees from the University of Wisconsin-Madison to good use writing for the Colorado Plateau Explorer and managing communications for the Trust.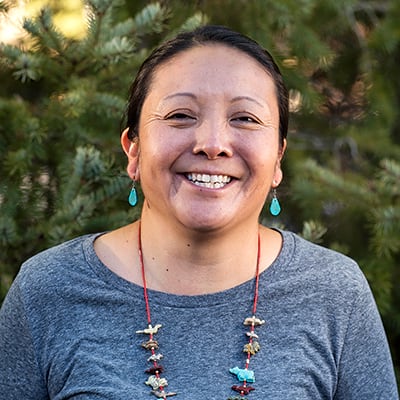 Sarana is Chishi Diné (Chiricahua Apache) from Big Mountain, Arizona, which is near the Peabody Coal mine and the Hopi Mesas.
Prior to working at the Trust, Sarana served as a school board member on the Navajo Nation. She currently works with Save the Confluence, a group of families that oppose the proposed Escalade development, and assists the families of the east rim of the Grand Canyon. Through her involvement with various grassroots organizations, Sarana has a deep working knowledge of environmental issues on the Navajo and Hopi reservations, ranging from uranium and coal to water rights.

Commenting is not enabled for this article.