We are excited to announce that on Thursday August 22nd, we released a new beta version of Collector for ArcGIS on the Android platform. This beta update has many exciting new capabilities.
If you were not aware of our current beta program, well now is a great time to join! You can join our Google Play beta directly but we really want you to join our Early Adopter Program first. From the EAP site, you see our road map, what you can test, read comments from other testers and provide our development team with valuable feedback as well.
So what did we add inside of this beta release…
New Offline Maps Capabilities
On-demand offline workflows are now available so you can not only take advantage of map areas that were created for you but also define your own map area and take it offline.
When working offline, we have added the ability to view what needs to be sync'd and sync your edits directly from within the map. We have also added an auto-sync capability so you don't have to think about it at all.
You can sideload basemaps from internal storage or removable storage devices (SD cards)
Inspection Workflows
We've added support for adding and editing related tables. With this capability in place, you can now start to test inspection workflows.
Collection Workflows
You may not be where you need to collect locations. Using Collect Here, you can identify a location on the map and use it as the location of a point feature or the starting point of a line or polygon feature.
Simplify repetitive data collection using Copy to copy information from existing features when creating a new one.
Streaming of lines and polygons. Collector supports capturing data on the move, so get moving and give this a test!
Support for directly storing elevation from GPS inside of the z-value for a feature.
Other Important Stuff
Use the Compass in your Android device to navigate by line of sight a given location or feature.
Universal app links are now supported so you can remotely control Collector using a link.
Tons of UI refinements and we squashed lots of bugs.
We look forward to having you test this beta update. We will be releasing a new beta with barcode support, more improvements to high accuracy collection using Trimble receivers and much more. We are closing in on a final release. Please follow our beta program to receive updates on when we will be releasing.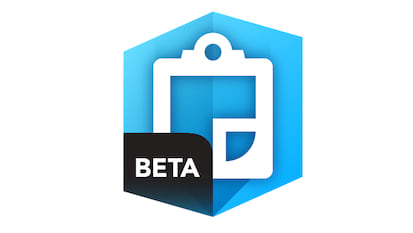 Commenting is not enabled for this article.