The Data Reviewer team is pleased to announce the release of two new widgets – Report Feature and Reviewer Dashboard – for the Web AppBuilder for ArcGIS v1.2 Developer Edition. The widgets leverage services found in ArcGIS Data Reviewer for Server that support implementation of a holistic data quality management capability.
With the Report Feature widget you can implement a simple error reporting capability that provides timely and relevant feedback on the integrity of your team's data. The widget harnesses feedback from a broad community of subject matter experts, stakeholders, and other consumers of your published data to identify data quality issues.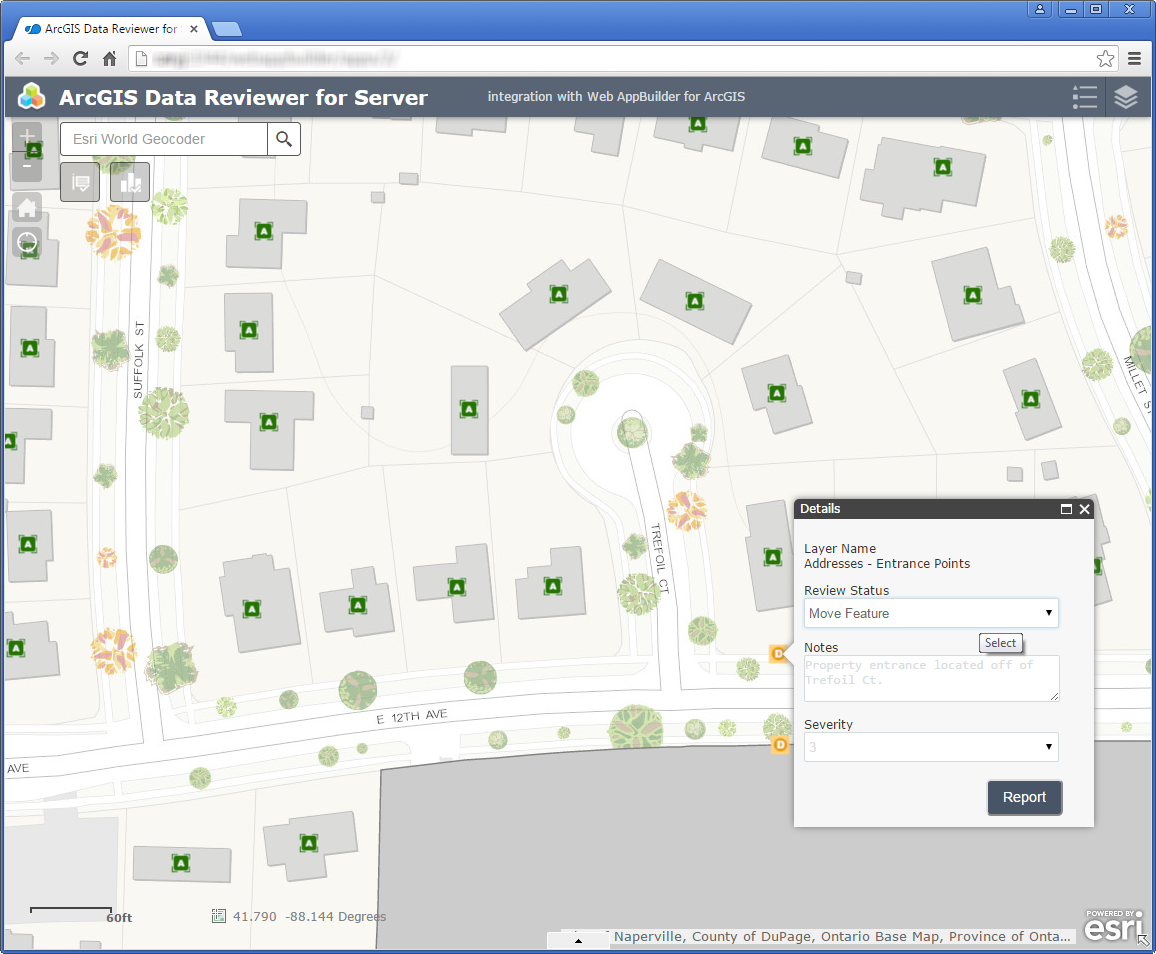 The widget leverages data validation capabilities of ArcGIS Data Reviewer for Server to "redline" features that are missing, miscoded, or positionally incorrect. For example, a simple "Report Error" workflow can now be easily added to your public facing web applications without the burden of implementing the entire quality control (QC) process from scratch. When your customers discover an error, they can easily submit their feedback by identifying the error's source, location, and other relevant information.
With the Reviewer Dashboard widget you can publish data quality metrics to inform your customers, management and other interested parties about the quality of the data they are consuming. This widget uses data quality information generated through both automated (such as error results detected using Data Reviewer's automated checks) and manual review processes (such as those using tools such as the Report Feature widget).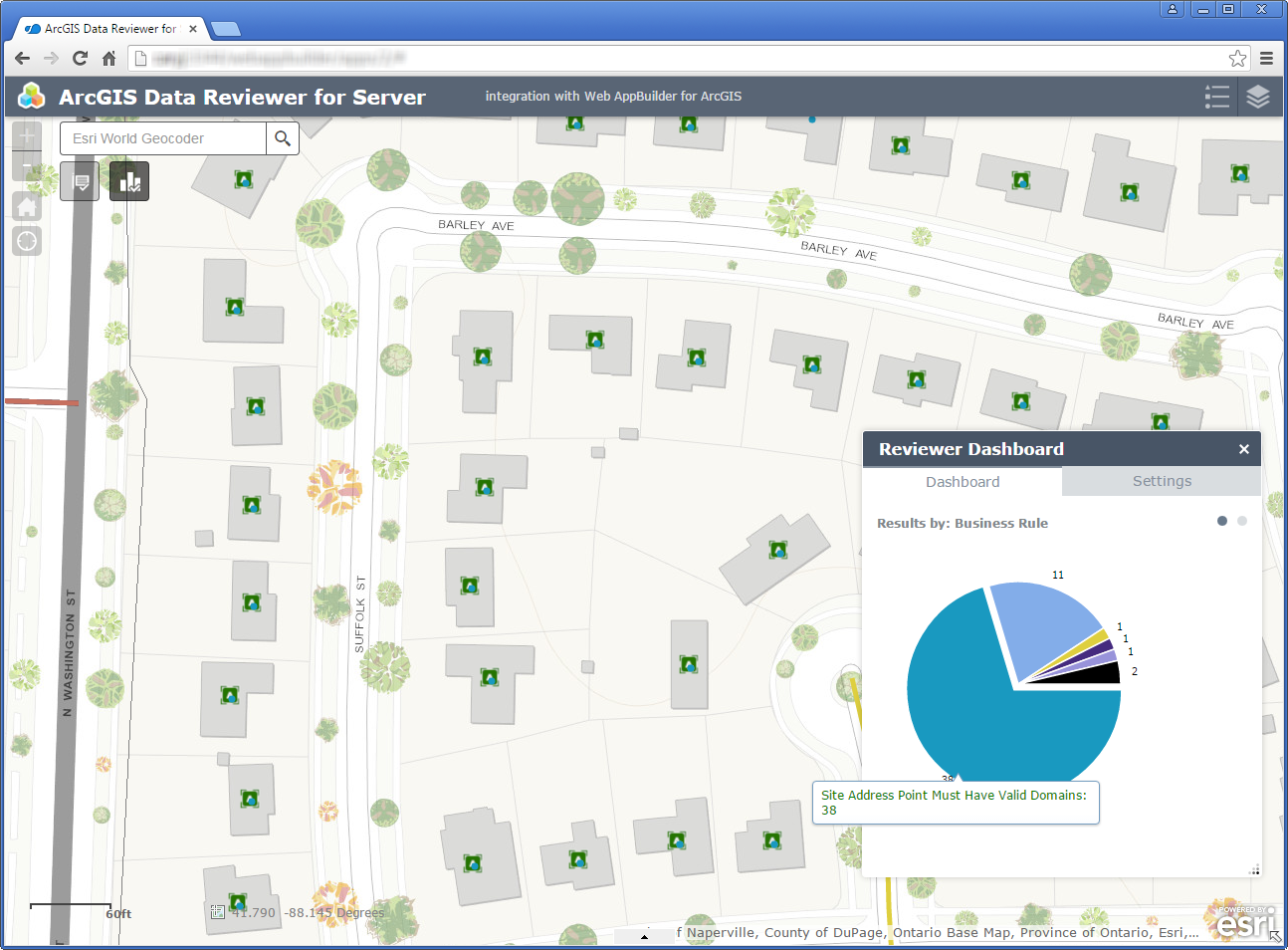 The widget leverages the reporting capabilities of ArcGIS Data Reviewer for Server to enable you to answer such questions as:
"How many errors are there in my data and how bad are they?"
"Which datasets are most prone to errors?"
"What progress has been made on correcting the errors?"
Source code and documentation for these two widgets is available on GitHub within the Reviewer widgets repository:  https://github.com/Esri/datareviewer-webappbuilder-widgets.