Combine your own custom roads with StreetMap Premium for a single routable street network.
Streetmap Premium for ArcGIS provides ready-to-use geocoding, routing, and map display content for use within ArcGIS Desktop and ArcGIS Server, behind your firewall.
Today Esri announces a new capability.  Custom road data can be integrated with StreetMap Premium, for routing across both custom roads and commercial roads, within a single network dataset.  This is especially useful for organizations in the natural resource and utility industries, who often operate on private roads.  These organizations have dirt roads that they maintain or lease, and need to perform field activities and routing analysis on them.
This data can be used across the Esri platform within ArcGIS Desktop, ArcGIS Server, and even packaged for use in Navigator for ArcGIS.  To see a sample of what this data looks like and try it out yourself, check out the tutorial exercises within the Navigator documentation.
Within the StreetMap Premium Custom Roads file geodatabase, we've added three empty layers that you can either digitize or load your roads into.  Once added, simply re-build the network dataset and it's ready to route.  Of course, the streets must connect to each other and have a few attribute values, but conceptually that's it.
Three New Custom Street Layers: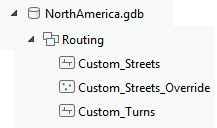 ArcGIS Pro Editing Tools for Digitizing Custom Streets: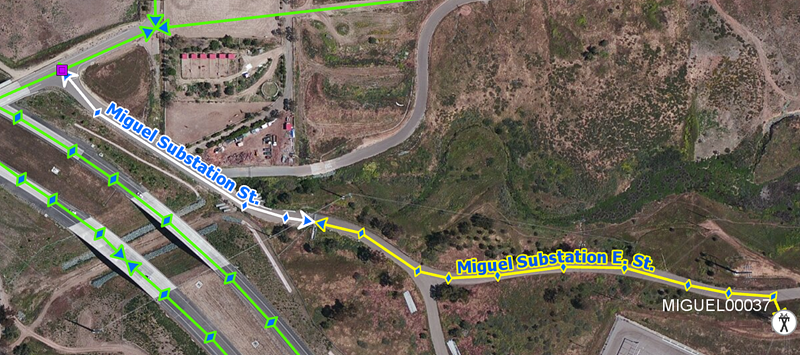 This new custom roads capability is available for the HERE version of StreetMap Premium, and is currently available for North America and Europe.  Support for the other regions: Middle East and Africa, Asia Pacific, and Latin America, will roll out throughout 2016 and early 2017.
Learn more about StreetMap Premium for ArcGIS: http://www.esri.com/data/streetmap.