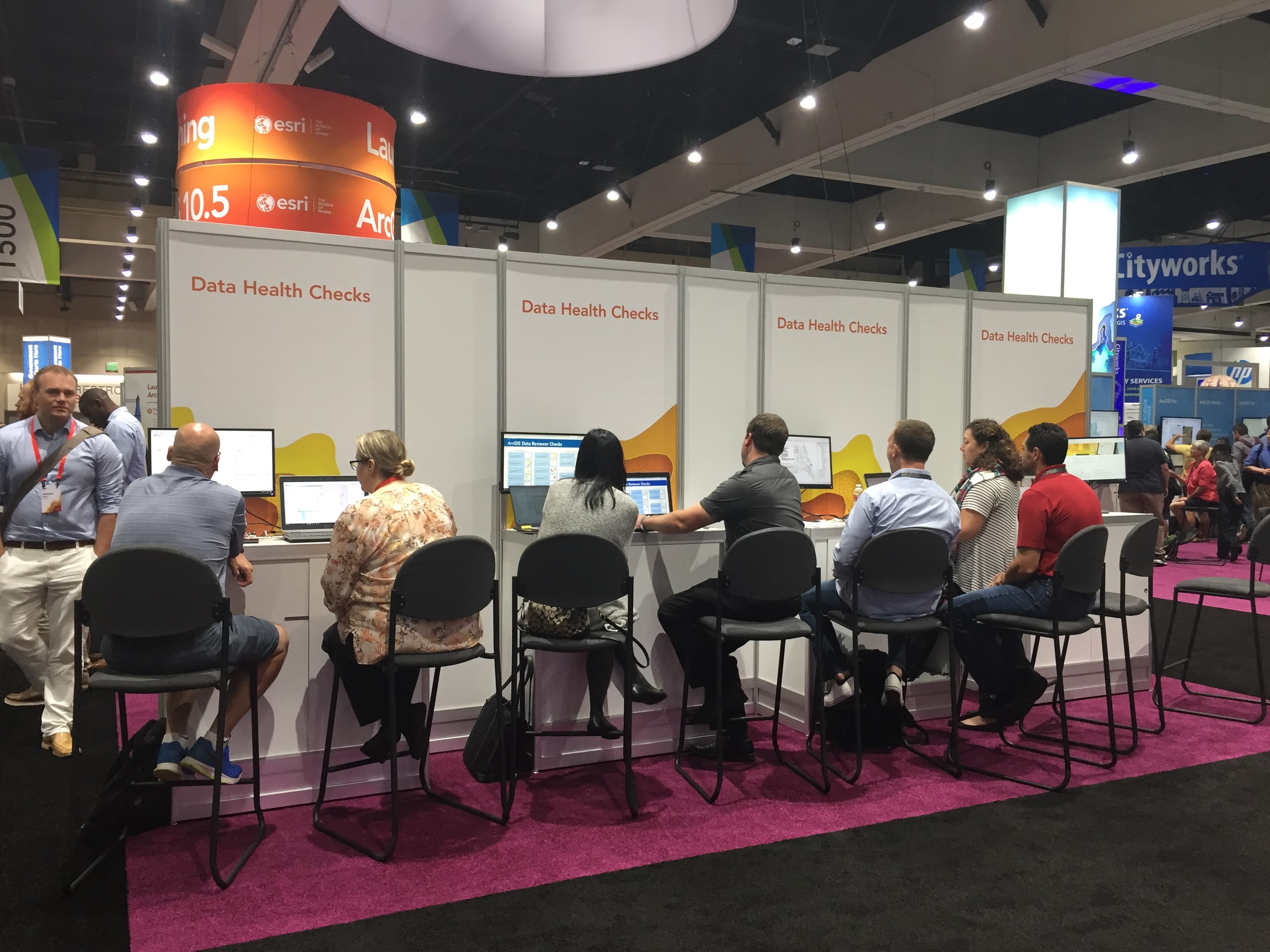 Accurate Data Is Healthy Data!
The quality of your GIS data is critical as errors introduce unacceptable risk and unplanned costs. At the Esri User Conference GIS Solutions Expo, July 10–12, we're offering free Data Health Checks.
There are various reasons why you should sign up for this activity. Are you new to GIS and just starting to migrate your data into a geodatabase? Are you interested in moving to Utility Network or Parcel Fabric? Does your organization rely on GIS data for analysis and/or decision-making? In all these cases and more, there can be trouble when you have missing information or data in the incorrect location. A data health check gives you an assessment of the data's current quality, enabling you to take next steps in ensuring the data is healthy and accurate. After all, good data is the heart of any GIS!
Cleaning up data in South Adams County
During this free, 45-minute session, an Esri industry expert will review and analyze your GIS data one-on-one with you. Data health checks focus on features and attributes using Esri's data quality management extension ArcGIS Data Reviewer. If you work with one of these datasets,
Water, wastewater, sewer, stormwater
Electric, gas and pipeline
Roads and Highways
Land records and addressing
3D
be sure to bring a sample of your data (features and attributes) in a file or personal geodatabase. Afterward, you'll receive an explanation of the key data checks, a review of key data concerns (if errors are detected), a copy of the error features, and an Excel report to take back to your organization.
Don't miss this opportunity to check the health of your data. Sign up for your spot today!
Commenting is not enabled for this article.