Today, we are happy to announce the release of the ArcGIS Runtime SDKs version 100.4! In keeping with the cadence of 2 major releases per year, 100.4 (Update 4) follows this year's Summer release of Update 3, and gives developers a tight, focused set of features and fixes.
Support for MrSID raster format
Multiresolution Seamless Image Database (MrSID) raster format is based on a proprietary compression technique for maintaining the quality of large images. It allows for a high compression ratio and fast access to large amounts of data at any scale without having to decompress the entire file. You can display MrSID data using raster layers in both 2D maps and 3D scenes, and also apply raster functions. Generations 2, 3, and 4 of MrSID are supported.

KML
Runtime now supports reading and displaying KML content in both 2D maps and 3D scenes. You can use KML and KMZ files either from a location on disk or on the web. At this release, the following features are supported in KML version 2.2 :
Placemarks (point, line, and polygon), ground overlays, labels, and 3D models
Screen overlays, Photo overlays
Network links, including support for automatic refresh intervals
Time awareness – KML layers participate in time filtering
Altitude mode (Absolute and Clamp-To-Ground/draped)
Ability to identify Placemarks and get Balloon popup content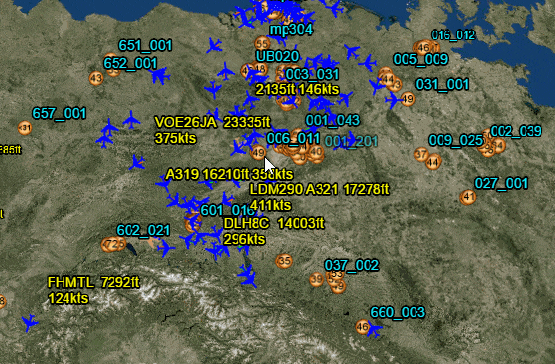 More information is available in the release notes for Java, Qt, .NET, Android, iOS and macOS. We encourage you to review these notes for the latest details of Update 4. For Java, Qt and .Net developers using the Local Server, see the note about Local Server compatibility: The 100.4 release  is backward compatible with Local Server version 100.3.
Commenting is not enabled for this article.