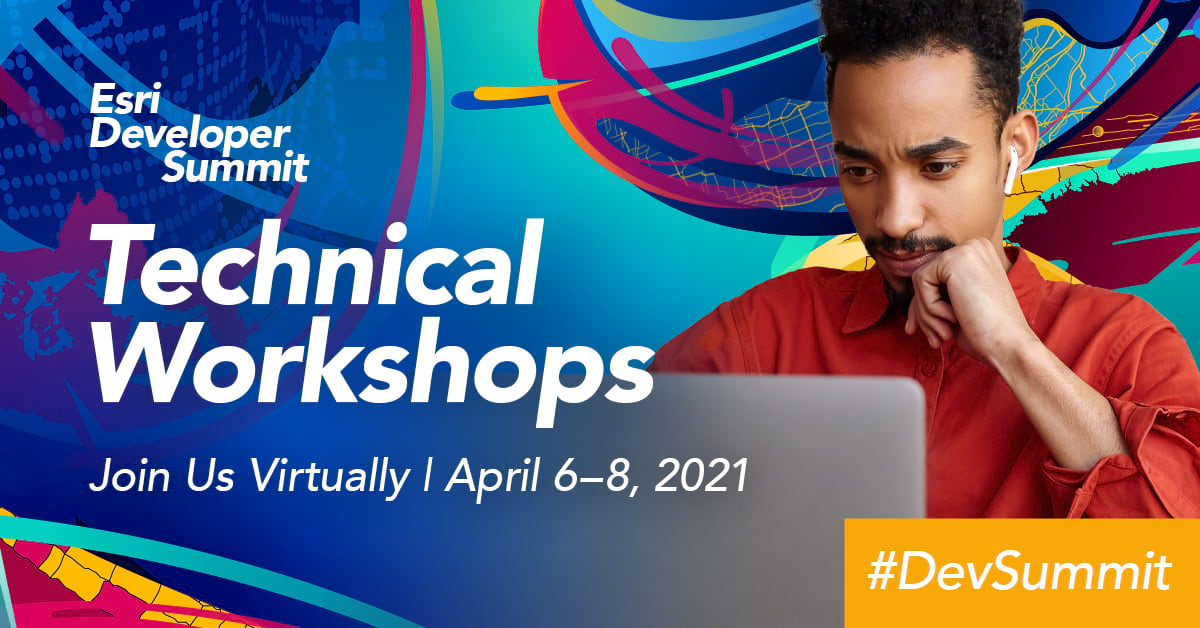 As you are planning your DevSummit experience, you might find yourself struggling to fit them all into your schedule. To help you, we've gone ahead and selected the top ten that you won't want to miss. They are new and exciting sessions where you can learn and interact live with the presenters.
Building Web Apps with Open Source Mapping APIs
ArcGIS Platform as a Service (PaaS) makes it easier to use ArcGIS with a wide variety of other developer tools and libraries.
ArcGIS Platform: An Introduction for Developers
ArcGIS Platform is a new offering from Esri that provides an improved developer experience, a rich set of location services that can be used a la carte, as well as a business model that fits better what developers are used to.
Esri's Design System: Build Beautiful, Consistent Web Apps Faster
Style is often as important as substance, because good design makes your apps more engaging and usable.
ArcGIS Enterprise on Kubernetes: Technical Concepts
Containerization is a popular way to scale services in a modular way. Learn some great techniques for how ArcGIS can be used and deployed in this environment.
Deep-customization of ArcGIS Hub and Enterprise Sites
Make engaging, informative, and beautiful web sites as you deliver maps and tools to support your end-users, communities, and initiatives.
ArcGIS and Power BI, Power Apps, and Power Automate
The Microsoft Power Platform and ArcGIS combine spatial dimension to your business intelligence analytics.
Deep Dive into Deep Learning
If you've started using arcgis.learn and other deep learning tools, come meet the team building these tools for more examples on how you can learn more from deep learning.
ArcGIS Velocity: An Introduction
If you have streaming data, ArcGIS Velocity provides intuitive tools for connecting to it to manage, analyze, and visualize streaming data from a wide variety of sources.
Introduction to ArcGIS Maps SDK for Game Engines
Games engines provide developers ways to give your users a natural way to visualize and explore your data, 3D, and immersive.
ArcGIS API for JavaScript: Everything You Wanted to Know But Were Afraid to Ask
For over a decade now, the ArcGIS API for JavaScript has a popular toolkit for building custom web applications for publishing maps and spatial analysis tools to users around the globe. We hope this will be a fun and informative way to ask your favorite questions of the developers and engineers who built and evolve this API.
We hope this helps to provide you some guidance. Should you like to read about all of the sessions being offered, check out the online agenda to start planning for your DevSummit experience. Let us know in the comments below what you think!
If you still haven't registered for DevSummit yet, take advantage of the early bird pricing now!