This blog was updated on February 23, 2023 to reflect updated features in the Standard and Advanced licenses.
The usage of drones has become increasingly common in the past few years.  As a result, there have been many advancements in the way drone data is collected, processed and shared across different industries and use cases.  ArcGIS Drone2Map serves the evolving needs of users in many vertical markets by providing an easy-to-use workflow for GIS drone mapping in a desktop environment.  
Drone2Map is offered in two license levels: Standard and Advanced. In this blog, we'll review the features in the two license levels and explore how to take advantage of them based on your business needs.
FEATURES & BENEFITS

– Advanced License
Drone2Map Advanced provides the ability to generate 2D as well as 3D products.  Drone2Map (at either license level) enables the generation of "True orthos" from RGB images, which show a top–down view of everything in the project area.  For projects that include buildings, this means the ortho will show the top of the building (no oblique views of building facades) in its correct horizontal position. To learn more about the three different types of ortho images you can create and the advantages of each, read this blog.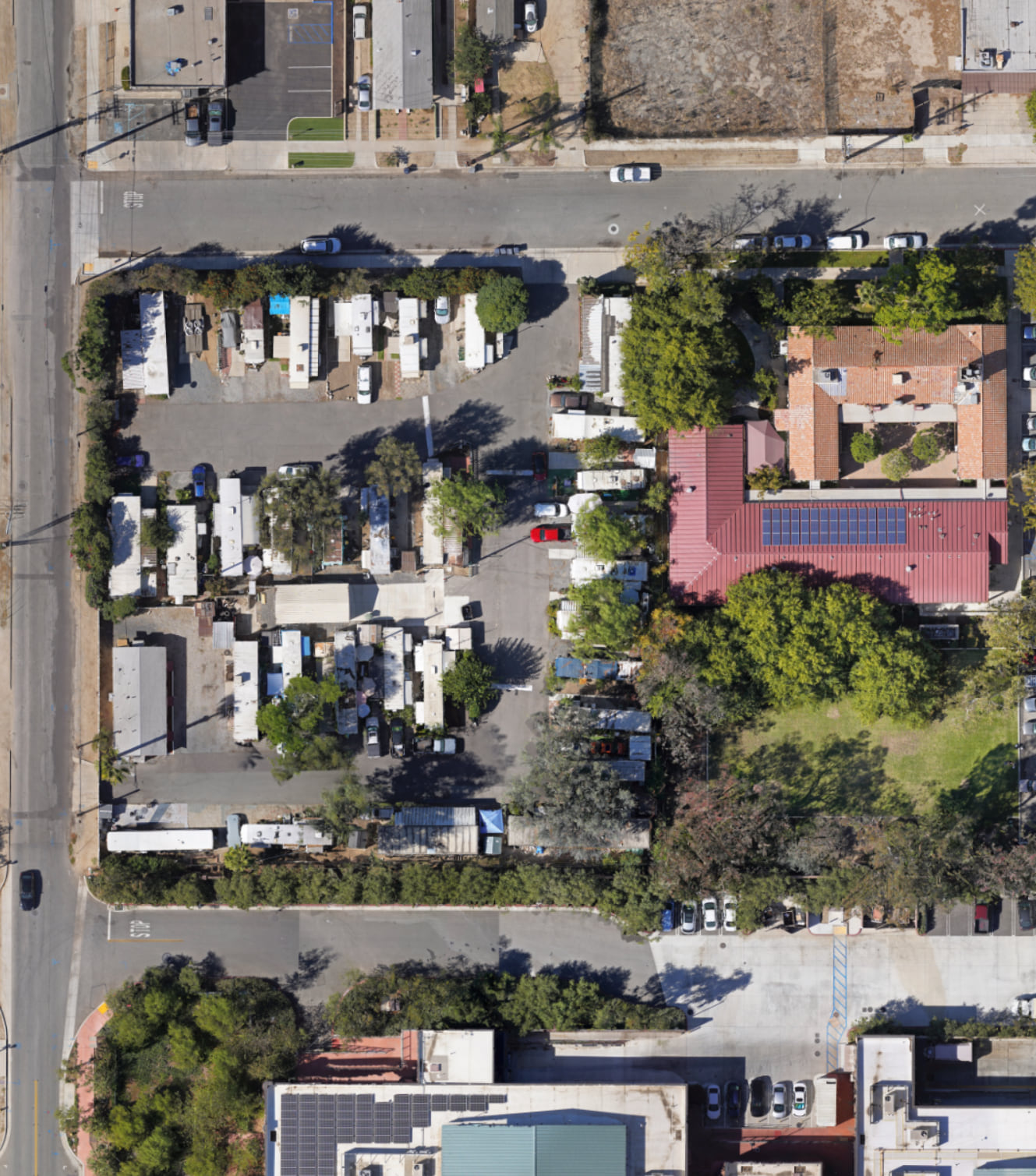 When creating 2D outputs such as True orthos, digital surface models (DSMs) and digital terrain models (DTMs), here are some of the great features you get to work with: 
You can process images that have been captured with any high-quality modern drone, as long as the images have GPS metadata, and the camera parameters (focal length & pixel size) are known.

 

A very simple workflow lets you automatically stitch together many overlapping images into a spatially accurate image. If you need to ensure

absolute

accuracy (knowing your results will line up with other datasets), this can be achieved easily by adding ground control points [see Note 1 below]. However, if you only need results with

relative

accuracy – the ability to measure distances, areas and volumes – the software enables you to get high-quality results without the need for control points.

 

Although your primary output may be a True ortho, the image processing workflow will automatically extract a digital surface model, showing the elevation of exposed ground as well as treetops, buildings, etc. For instance, if you're interested in calculating the volume of stockpiles (raw material commodities like gravel, coal, or wood chips) or excavations (e.g. for estimating how much water a reservoir will hold), you have built-in tools to make these measurements.

 

The software can process your imagery even if you are working with

specialty cameras

. This may include multispectral imagery for analysis of crops or natural vegetation, or thermal infrared sensors for performing rooftop heat loss surveys or locating animals in natural terrain.

 

The output products may be easily shared through ArcGIS Online or ArcGIS Enterprise.

 
Drone2Map Advanced also lets you create 3D outputs such as point clouds and textured meshes from your RGB images.  Detailed point clouds support point-to-point 3D measurements, and the 3D meshes provide vibrant, realistic, interactive views of a project area. 3D textured meshes of existing buildings can be extremely valuable for scenarios such as planning citywide maintenance, supporting fire rescue operations, and informing stakeholders about the progress of a construction project – among many more applications.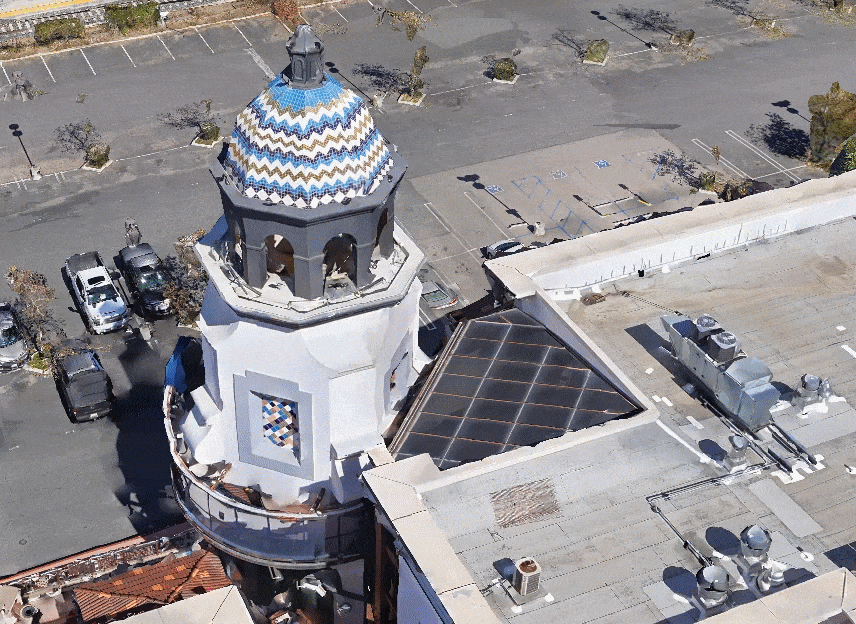 FEATURES & BENEFITS – Standard License 
Drone2Map Standard is able to process the same types of input imagery as Drone2Map Advanced, and provides most of the same features and benefits listed above.  The key differences between the two license levels are: 
The Standard license will generate 2D orthomosaics, true orthos, and elevation surfaces

–

(

DSMs and DTMs, which are sometimes referred to as "2.5D" since they enable accurate volume calculations

) 

–

but this license does not create the 3D point clouds and meshes.

 

As detailed in

our related blog

referenced above, the traditional orthomosaic emphasizes accurate horizontal placement for ground features, but any above-ground objects such as buildings will appear to lean away from the camera position, and seamlines used as boundaries between images in the orthomosaic may result in visible breaks (misalignments) in above-ground features.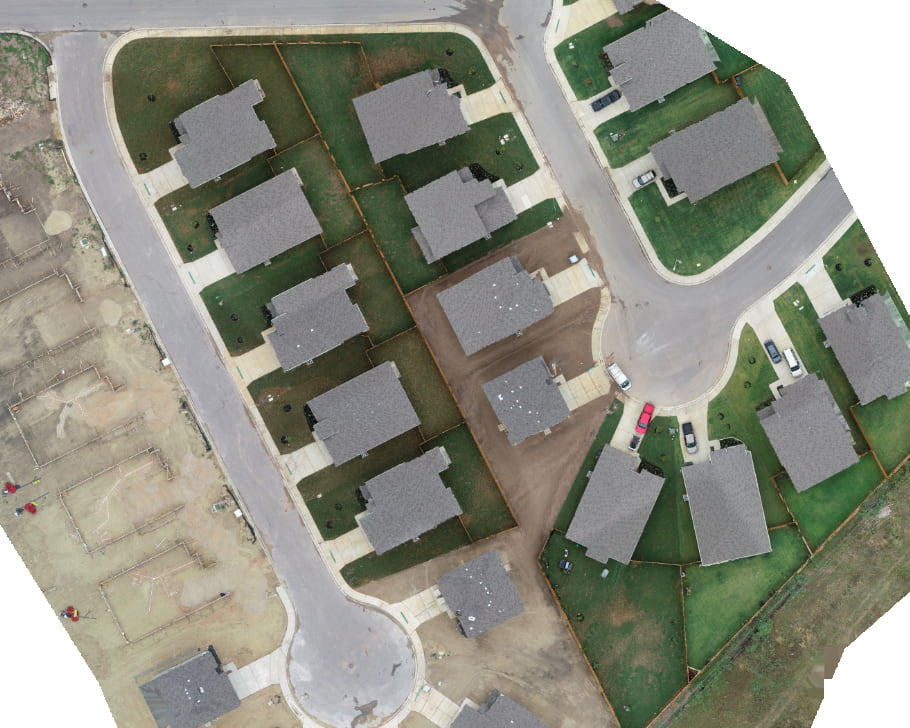 Note that both the Standard and Advanced licenses also create the "Dynamic ortho" (which orthorectifies source images on-the-fly) for viewing and use within the software.  One very important advantage of the dynamic ortho is that it can be created very quickly – with many modern drones, the input imagery will include orientation data along with GPS, and this allows creation of a dynamic ortho which can be viewed rapidly.  If an output orthomosaic is desired – either based on the input metadata, or with improved accuracy after running aerial triangulation – this can be generated and shared relatively quickly.  
EXAMPLE USE CASES  
Vertical markets that may benefit the most from an Advanced license include construction/AEC, as well as city/county government applications such as public safety and real estate development.  If buildings, bridges, and other manmade objects are a key focus of your project, the Advanced license is recommended to generate 3D products along with true orthos.  However, there are some use cases that do not require the features of the Advanced license.  
Vertical markets and use cases that do not require 3D output products are appropriate for the Standard license, including agriculture, environmental monitoring, or applications that focus on volumetric measurements of stockpiles or excavations (e.g., used by open pit mine operators, aggregate suppliers, State DOTs).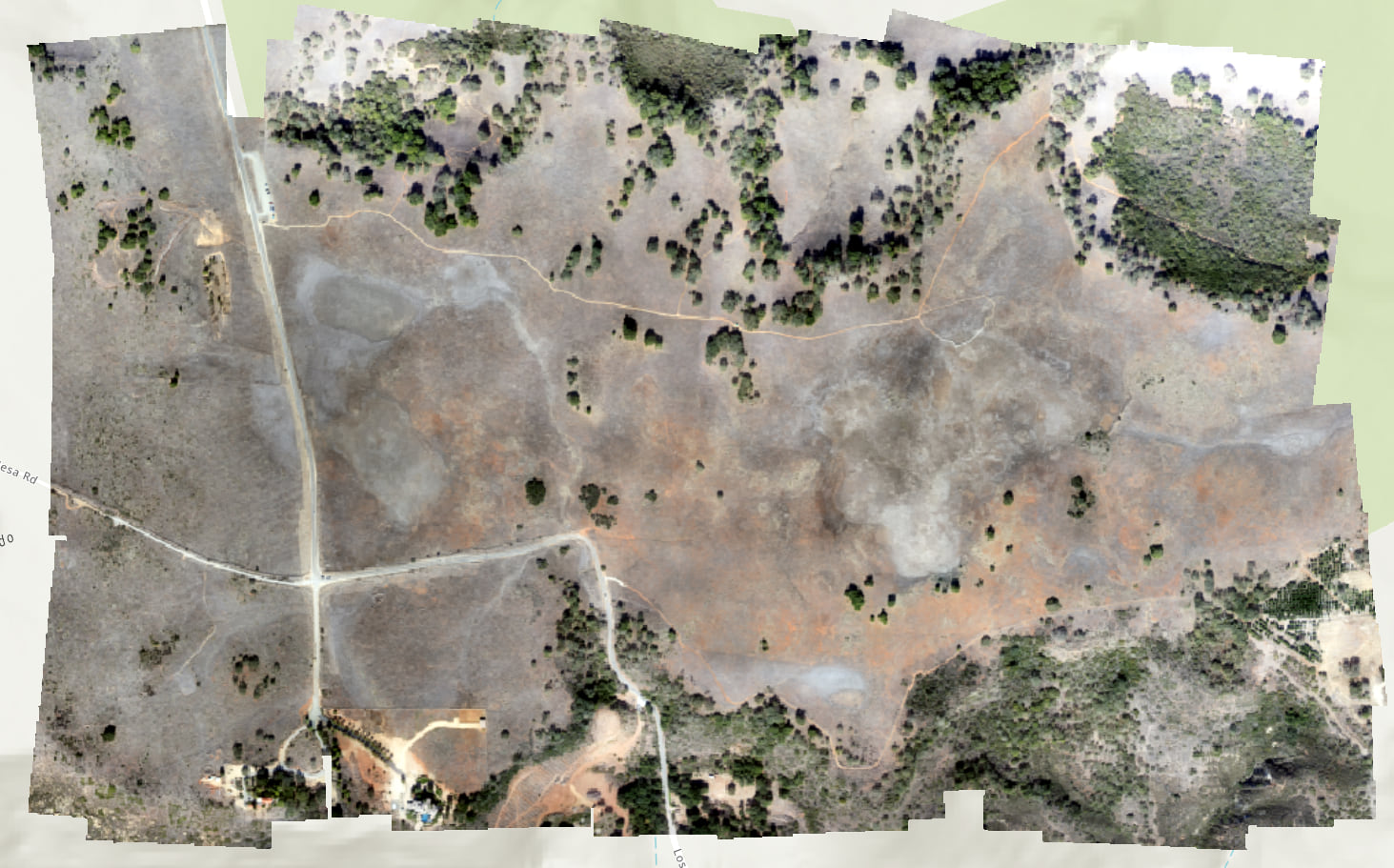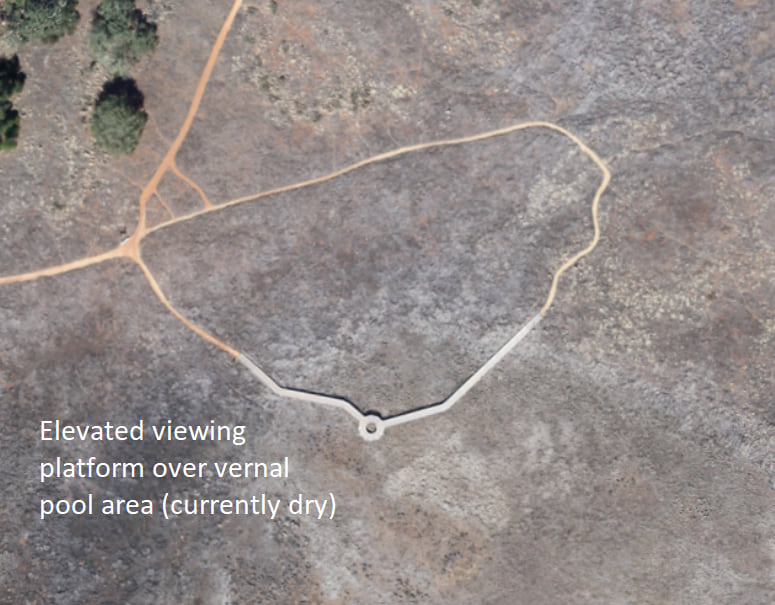 NOTE 1:  For best accuracy it is recommended to identify multiple, accurate 3D control points at photo identifiable features using a survey grade GPS unit.  Control points may also be extracted visually from the Esri imagery basemap to ensure alignment with other GIS layers, although the accuracy of these points (and therefore the final outputs) will not be known. 
Please share your ideas for future enhancements and questions in the ArcGIS Drone2Map Esri Community page,  and to stay up-to-date on the latest product news and announcements, sign up for the Drone2Map email list.