Version 1.7 of ArcGIS Experience Builder developer edition is now available on the ArcGIS for Developers website, helping developers build and extend their no code and low code web apps much faster.
In addition to picking up features from the  December update of the online edition, this version allows you to import apps and templates from a connected portal or upload them from local zip files, a popular request from the community. Other highlights include adding secured services from multiple portals by registering portals with Client IDs for OAuth authentication, improved loading performance for downloaded apps using non-web-tier portals, and more component stories such as Progress and Loading. Let's explore these updates.
Import apps and templates
Similar to ArcGIS Web AppBuilder, you can now import apps and templates to the developer edition from your account in ArcGIS Online or ArcGIS Enterprise. You can also upload them from downloaded zip files.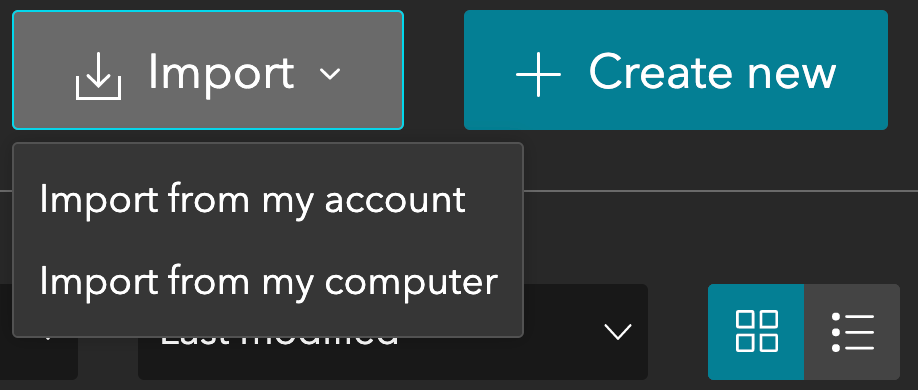 This capability could be handy. First, it helps you extend an existing out-of-the-box experience by adding custom widgets to it without re-creating from a scratch. Second, you can now import downloaded experiences in one click when migrating to the latest developer edition install. This is more intuitive than manually copying experiences to the new version.
Keep in mind that apps and templates are imported separately.
Add secured services from multiple portals with Client IDs
You may have secured services from another portal in the map or want to use them through URLs. When you add such map or services in Experience Builder, the following dialog would pop up, asking for the portal name and the Client ID that Experience Builder registered with for OAuth Authentication.
Noted that the above dialog would not appear if your secured data is on the web-tier portal like IWA.
Improved performance for apps using non-web-tier portals
Prior to version 1.7, if you connect to a non-web-tier portal in the developer edition, deployed apps will not load until two REST calls—portalSelf and GenerateToken—are finished. Now the loading performance for such apps has been improved as they load in parallel with these calls.
Component stories
More component stories have been added to the Storybook including Progress, Loading, SQLExpressionRuntime, and ExpressionResolverComponent. This is the Color Variants style from Progress.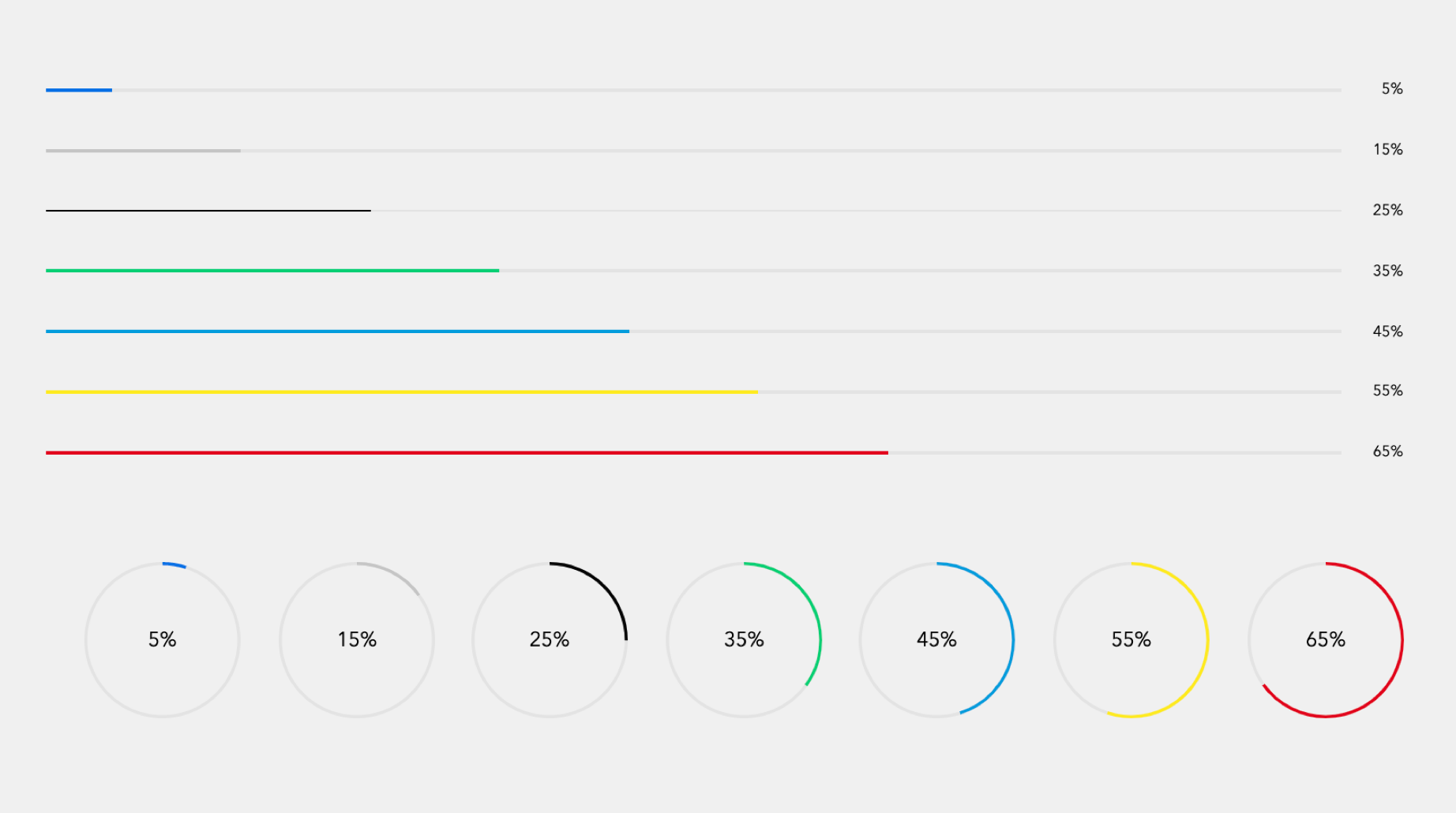 Breaking changes
There are a few breaking changes and deprecations from the Jimu library. Make sure to check them out before upgrading your apps.
For more information about this release, see What's new.
Thank you,
The ArcGIS Experience Builder Team
Subscribe to our newsletter to receive the latest ArcGIS Experience Builder updates, news, and content.