Link analysis is a powerful analysis technique available in Insights for ArcGIS. The new Learn ArcGIS lesson, Understand the Refugee Crisis Using Link Analysis, uses real-world data from the United Nations High Commissioner for Refugees (UNHCR) to perform an in-depth analysis on one of the greatest humanitarian crises facing our world.
In the lesson, you will use Insights to create a map showing the movement of refugees and other persons of concern, and use charts and tables to dive deeper into the data to gain a better understanding of the patterns that emerge as you analyze the data.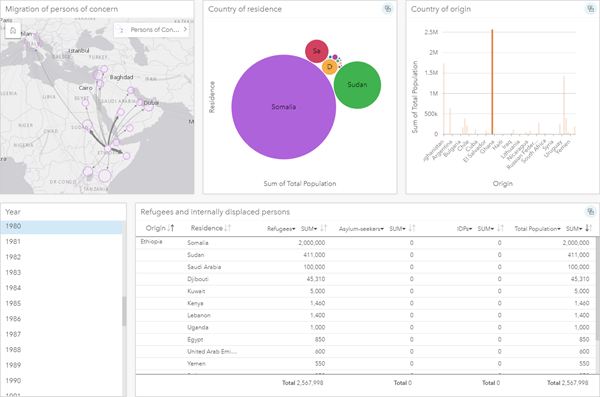 Platform: Insights for ArcGIS*
Time: 1 hour 40 minutes
Level: Advanced
* This lesson was developed and written for the ArcGIS Online version of Insights, but can also be performed using Insights 3.1.
Commenting is not enabled for this article.