StreetMap Premium is now available for the Asia Pacific region. This is the 5th and final region of StreetMap Premium HERE, so now content is available globally for all regions of the world!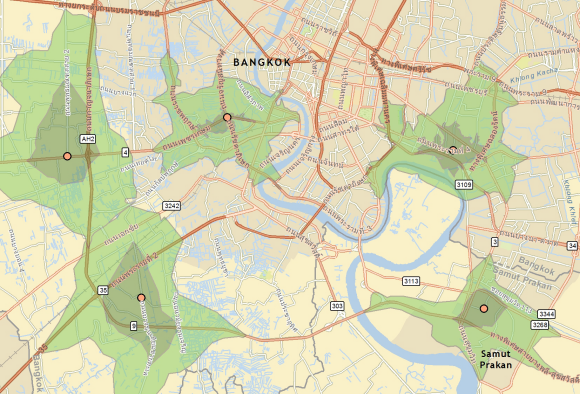 Street Map for Bangkok, Thailand
StreetMap Premium for ArcGIS Asia Pacific HERE 2015 R1 is now available – check out the coverage map and table for detailed information on country coverage. Geocoding is supported in 14 countries: Australia, Brunei Darussalam, Guam, Hong Kong, Indonesia, India, Cambodia, Macau, Malaysia, New Zealand, Philippines, Singapore, Thailand, and Vietnam.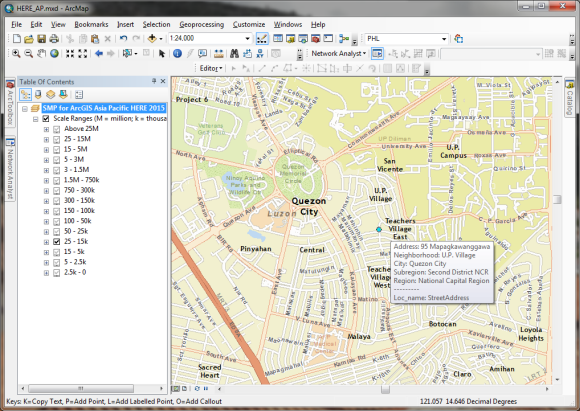 Reverse geocoding for Quezon City, Philippines
StreetMap Premium is ready-to-use GIS data that allows you to immediately perform geocoding and network analysis. Spend time spatially enabling your organization's business data and performing routing analysis, instead of editing and maintaining roads and other base layers. That data is all ready to go in StreetMap Premium.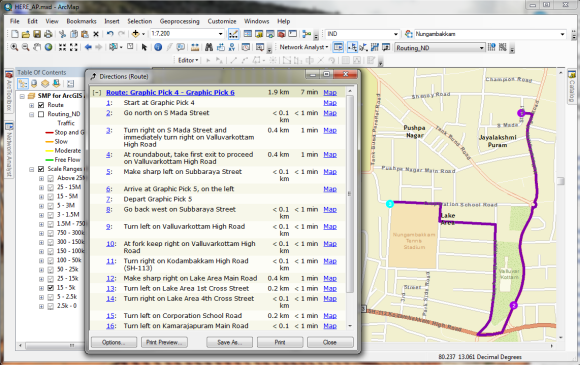 A route in Chennai, India
For more information, check out the website at http://www.esri.com/data/streetmap.