Esri is preparing for our annual Esri Partner Conference (EPC) and Developer Summit (DevSummit) in Palm Springs, California. These are two events held at the same location, March 3-5 and 6-9, 2018.
The Esri Partner Conference is a yearly meeting place of Esri's global partners and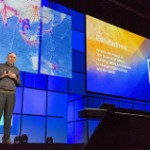 distributors who are reshaping the world through the application of geospatial technology. Esri Partner Conference provides the environment to develop the strategies and skills to extend the value of your business, expand the power of geographic information, and deliver success.
Esri Developer Summit is available for anyone to attend and is designed to show you how to build cutting-edge apps using advanced mapping technology from Esri. At DevSummit you will be provided with up to 32 hours of Esri software training, hundreds of user presentations and technical sessions sharing best practices, and opportunities for me to get our specific technical questions answered by Esri staff.
Both events agendas are full of opportunities to network, collaborate, and get inspired.
If you're attending EPC, don't miss the GIS Solutions Expo and Social, 2-7pm, on Monday, March 5, featuring Esri's global partners who are solving some of the world's toughest geospatial problems by developing high-caliber solutions, services, content and hardware with the ArcGIS platform.
Within the expo is the Startup Zone hosted by the Esri Startup Program. This area features 9 emerging businesses who will be showcasing their innovative technology solutions across an array of industries from public safety, commercial, government, transportation and more. You can view the full exhibit list here.
We encourage you to learn more and connect with Esri's startup partners via the list below:
EPC Startup Zone Exhibitors:

Company

Description

Downtown.AI
Downtown.AI uses machine learning to predict the Human Landscape in the biggest cities around the world, answering the question where people are now, where they will be, and why. We generate predictions of the 'human landscape' by aggregating the location of millions of mobile devices every day. We correlate this data with demographics, events and other data sets, and use machine learning to find patters and generate forecasts.
Our mission is to protect the lives of firefighters everywhere by arming them with critical location and scene data for better, faster decision making. First Due is SaaS + Smart Data + Emergency Response. Public Safety Solutions for the Modern Responder. We've worked hand in hand with the fire service to develop a solution to tackle it head on – a solution focused on arming our firefighters with actionable intelligence within seconds of dispatch – reducing risk and saving lives.
Learn how Local Gov't, Fire Dept.'s. & Utilities leverage our technologies to regain control of wildfires. See the difference in our "structure outward approach" to wildfires. Expose your team, customers, or constituents to tools that translate into saving lives & valuable infrastructure. Real-time modeling, mitigation mapping, & proven fire line containment probability mapping solutions, all tested during the Thomas and Sonoma County Fires. Whether you are a potential user or Esri partner, swing by and tell us how you want to make a difference in the fight against wildfires, we are listening.
GroundVu supports imagery, 3d point clouds, and geo data as a service. Enterprise and professional GIS requires high quality, reliable rapid delivery of ArcGIS ready data. At GroundVu, we capture, process, and deliver high resolution imagery in 2d and 3d into organizations Portal for ArcGIS. Come learn about our work with utilities, local governments, and other organizations dealing with small or large areas of interest covering hundreds and thousands of miles.
Hangar, the world's first robotics-as-a-system data acquisition platform, exists to serve and nurture an ecosystem of mobile robotics software, hardware, services and data for large enterprises and infrastructure owners. Our partners include hardware manufacturers of aerobotic drones, mobile robots, and sensor platforms; professional service providers including drones-as-a-service providers, robots-as-a-service providers, and data transformation innovators, computer vision, machine learning and analytics software firms.
indoo.rs is a leading provider of professional real-time Indoor Positioning and Navigation solutions for mobile apps. These are available as an SDK and can easily be integrated into any existing Android and iOS app. The cutting-edge indoo.rs technology solutions are used across various industries ranging from healthcare institutions and transportation hubs to corporate campuses, event locations and many more. indoo.rs helps reduce stress, optimize workflows and increase ROI.
IndoorVu is an Indoor Mapping company that delivers GIS ready indoor data with centimeter precision with a range of up to 350ft. We map large and small venues quickly with little impact to tenants and deliver high definition, georeferenced digital building data to serve the most basic or complicated building challenges. Not only can IndoorVu quickly create vector models (walls, doors, windows, lights, fire systems, etc.), but the IndoorVu system is capable of integrating a number of environmental sensors and deliver precise models of the current conditions of a building like communication networks, acoustics, candle power, air quality, electromagnetic field and temperature. IndoorVu also delivers a hosted, multi-tenant service for maintaining and distributing access to building content.
iSpatial Techno Solutions specialized in delivering enterprise Geo Spatial solutions. We have successfully built Geo Smart rapid application development framework (SmartGeoApps), which helps to build Smart web based mapping applications, business system integrations, geo BI analytical dashboards, smart IOT analytics and artificial intelligent solutions. By using this Smart Geo Framework, we have delivered solutions for government, oil & gas, utilities, transportation, insurance, property development, environmental, educational and health care verticals.
SafeGraph is a location data company focused on providing a deterministic view on where people go. The entire SafeGraph data panel is based on GPS data that's been derived from apps whose users are sharing anonymized background location data. As of December 2017, SafeGraph sees over 9% of all active phones in the US (and 1-2% of devices in every country) on a daily basis with an average interval of 15 minutes. SafeGraph's customers and partners are using its data to understand retail foot traffic, develop smarter cities, build proprietary audience and attribution products, and much more.
Maptiks gives companies rich insights about their web maps, their audiences and potential customers. Powerful, flexible and compatible with Esri technologies, web map analytics helps savvy web map developers and marketers find their user experience pain points for better conversions. State-of-the-art conversion attribution and testing tools help companies large and small build better user experience and maximize overall strategy.
For those of you unfamiliar with the Esri Startup Program, the global, free program gives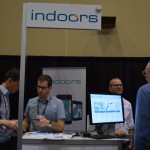 emerging businesses the tools to build mapping and location analytics capabilities into their products. Qualifying startups receive online services, software, training and support, content, and other opportunities to help them succeed. As part of the program offering, members have access to participate at Esri events such as the EPC, DevSummit, Esri UC and more.
Some additional EPC highlights you should take note of include the following:
Preconference Workshops: A variety of preconference workshops will provide the inside scoop on product innovations, advances in GIS technology, and more.
Plenary Session: Listen to Jack Dangermond speak about Esri's vision for the future and how GIS is helping to reshape the world—creating exciting new opportunities for the partner community.
Sessions: Join Esri subject matter experts at breakout sessions revolving around key industries, the latest ArcGIS platform release, and tried-and-true best practices from the Esri business development teams.
Networking Socials: Reconnect with old friends and expand your network when you socialize with partners, distributors, and Esri teams.
Don't pass up this unique opportunity to inspire your peers and be a thought leader in the partner community. Join us at 2018 Esri Partner Conference (EPC) and Developer Summit (DevSummit) in Palm Springs, California.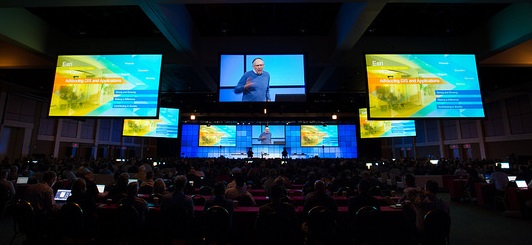 Commenting is not enabled for this article.