On Thursday morning, July 23, 2015, an important technical workshop will be presented at 8:30 am to 9:45 am in Room 10 of the San Diego Convention Center. It's title is Reimagining GIS: Geographic Information Society. Session presenters include: Clint Brown, Linda Beale, and Mark Harrower, of Esri.
While GIS has always been about GIS users sharing their work with one another, a new trend that is emerging where virtually anyone can now access and apply your GIS work. Cloud computing is leading us to assemble a comprehensive GIS of the world. Meanwhile, the smart phone and app revolution are enabling virtually anyone to take a comprehensive GIS anywhere on their smart phones. This profoundly changes who is able to use and leverage GIS. In San Diego, we plan on presenting some of these key trends and to talk about the special implementation challenges, implications, and opportunities that will affect all of us.
Watch a short introductory video about these emerging trends.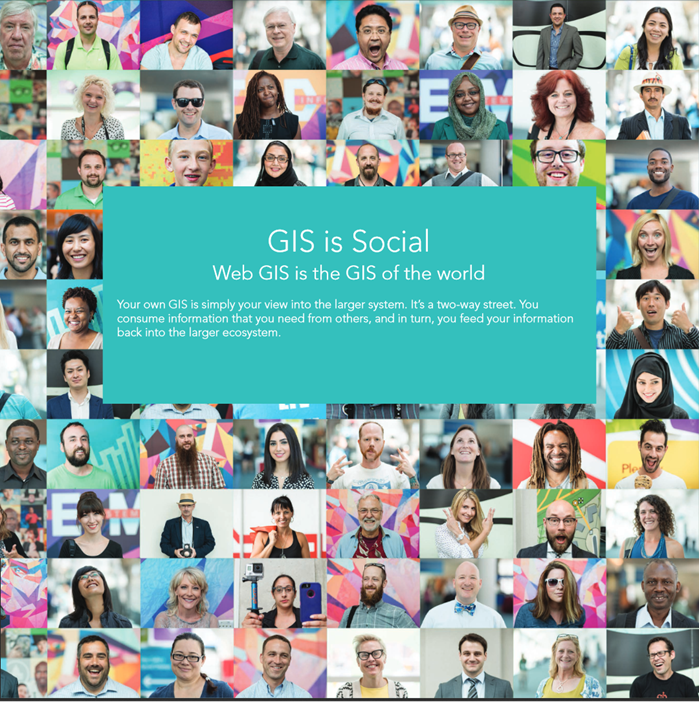 Commenting is not enabled for this article.