The dashboard pictured below highlights activity and news associated with the coronavirus in an Esri Dashboard. The data feed is coming from one of Esri's 3rd party data providers,  Factal. The Multi Source Data Feeds (MSDF) solution allows ArcGIS users to consume incident information from our 3rd party data providers into the ArcGIS platform.
Factal verifies information in real-time, with the use of on-duty journalist and technology methodologies that enable companies and organizations to understand threats on a global scale. Click the image below to launch the dashboard.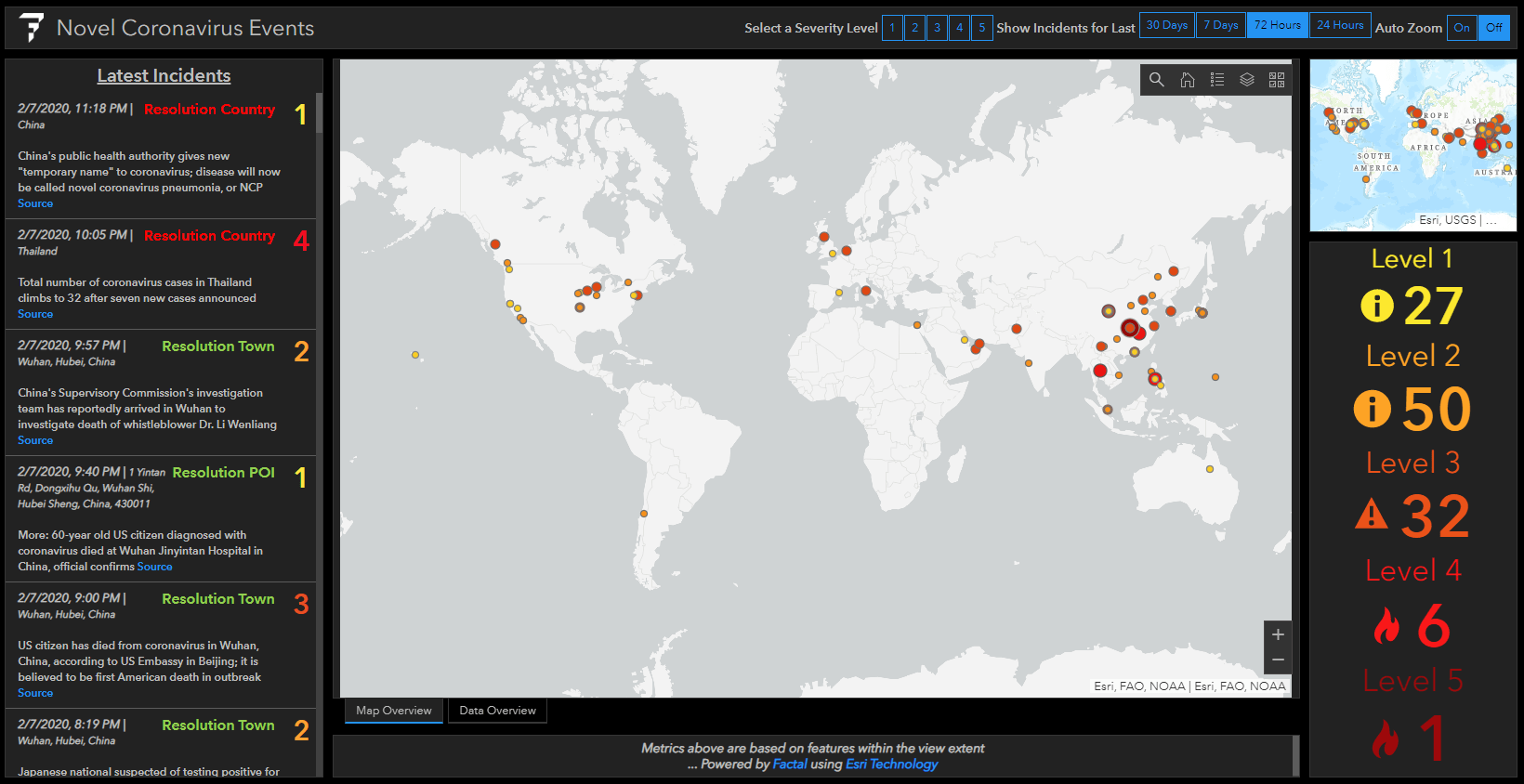 Consuming the data feed
We have a python script that runs in Windows's Task Scheduler to pull information from Factal's API into an ArcGIS web layer in near real-time. This layer hydrates a dashboard that comes with the solution, which we have provisioned to view content surrounding the cornavirus.
The concept of running a geoprocessing tool as a task has been used by organizations for many years and our solution uses the step by step process of tasks in ArcGIS Pro to walk through the process of deploying an automated task for those that are not familiar with the process.  When a user deploys the MSDF solution they have an end to end workflow capability deployed directly into their organization that includes maps, apps, and tools to utilize incident feeds in the ArcGIS platform.
Commenting is not enabled for this article.