By Aileen Buckley, Mapping Center Lead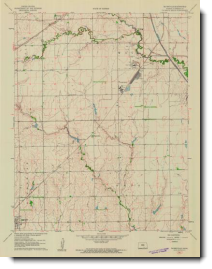 Some of you may find this news of interest…the USGS historical topographic quadrangles are being made available in the Map Locator application at the USGS Store website (http://store.usgs.gov/), for viewing/downloading in GeoPDF format (a print-on-demand can also be ordered). They will be posted in the same order that the new product U.S. topos are being made available, so the first state for which they are available is Kansas. These historical quad scans include every version of a USGS topographic quadrangle map that was printed, including reprints where no changes were made to the interior of the map. Here is where you can find details on this project: http://nationalmap.gov/historical/index.html.
Note that we also blogged about this in an earlier entry: USGS Historical Quadrangle Scanning Project.