By Aileen Buckley, Mapping Center Lead, and Simon Woo, Raster Product Engineer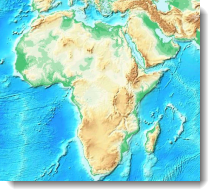 With the update to the ArcGIS blogs as a result of creating a single blog that reflects ArcGIS as a system, you can now find more easily useful map-related information in posts from some of the other teams.
In this blog entry, we point out a number of posts that have been published on the Imagery blog that may be of interest to the Mapping Community. And conversely I note a number of Mapping blog posts that may be useful to the Imagery community. These blog posts will now appear if you search in either the Imagery or the Mapping category.
Imagery blog posts (starting with the latest post):
Imagery blog posts (starting with the latest post):
| | | |
| --- | --- | --- |
| | | On March 27, 2012, By Simon Woo, Raster Product Engineer |
| | | On October 5, 2011, By Simon Woo, Raster Product Engineer |
| | | On April 27, 2011, By Simon Woo, Raster Product Engineer |
| | | On April 20, 2011, By Simon Woo, Raster Product Engineer |
| | | On April 13, 2011, By Simon Woo, Raster Product Engineer |
| | | On November 2, 2010, By Simon Woo, Raster Product Engineer |
Mapping blog posts (starting with the latest):
| | | |
| --- | --- | --- |
| | An alternative to overlaying layer tints on hillshades | On March 8, 2012, By Rajinder Nagi, Cartographic Researcher |
| | Combining colored and grayshade rasters with high fidelity | On January 18, 2012, By Rajinder Nagi, Esri Cartographic Product Engineer |
| | Esri Color Ramps Version 3.0 | On December 17, 2011, By Jaynya Richards, Research Cartographer |
| | Creating a grayscale version of any ArcGIS Online basemap | On November 19, 2011, By Rajinder Nagi, Esri Cartographic Product Engineer |
| | Symbolizing ETOPO1 data | On September 21, 2011, By Aileen Buckley, Mapping Center Lead |
| | Historical USGS topographic quads | On August 23, 2011, By Aileen Buckley, Mapping Center Lead |
| | Classifying Landsat image services to make a land cover map | On May 28, 2011, By Rajinder Nagi, Cartographic Product Engineer |
| | Using the Landsat image services to study land cover change over time | On May 13, 2011, By Rajinder Nagi, Esri Cartographic Product Engineer |
| | Landsat image services now available on ArcGIS Online | On May 10, 2011, By Natalie Feuerstein, Cartographic Product Engineer |
| | DEM resolution, output map pixel density, and largest appropriate map scale | On February 28, 2011, By Dr. A Jon Kimerling, Professor Emeritus, Oregon State University |
| | On map scale and raster resolution | On December 12, 2010, By Rajinder Nagi, Esri Cartographic Product Engineer |
| | Understanding curvature rasters | On October 27, 2010, By Aileen Buckley, Mapping Center Lead |
| | Using curvature rasters to enhance terrain representation | On October 27, 2010, By Aileen Buckley, Mapping Center Lead |
| | Symbolizing the bump map | On August 23, 2011, By Aileen Buckley, Mapping Center Lead |
| | Introducing the ArcGIS bump map tools | On January 21, 2010, By Rajinder Nagi, Esri Cartographic Product Engineer |
| | Mathematical relationships among map scale, raster data resolution, and map display resolution | On December 4, 2009, By Dr. A Jon Kimerling, Professor Emeritus, Oregon State University |
| | Symbolizing the hillshade for the World Topographic map | On November 24, 2009, By Charlie Frye, Esri Chief Cartographer |
| | Tips for hillshade data management | On March 11, 2009, By Charlie Frye, Esri Chief Cartographer |
| | Hillshades for analysis maps | On December 9, 2008, By Charlie Frye, Esri Chief Cartographer |
| | Hypsometric tinting | On May 9, 2008, By Aileen Buckley, Mapping Center Lead |
| | Choosing color ramps and displaying for hillshade rasters | On December 26, 2007, By Charlie Frye, Esri Chief Cartographer |
| | Setting the Z Factor parameter correctly | On June 12, 2007, By Charlie Frye, Esri Chief Cartographer |