Maps and geographic science provide a platform for bringing people together 
By Scott Morehouse.
People are visual learners and seem to be instinctively attracted to maps. Maps help us instantly perceive patterns, relationships, and situations. They not only organize and present the rich content of our world, they offer a unique contextual framework for understanding, predicting, and designing the future.
GIS has a unique capability to integrate many kinds of data. It uses spatial location and digital map overlays to integrate and analyze the content of our world, uncovering relationships among all types of data. Maps and data form the underpinnings of GIS, which then organizes information into separate layers that can be visualized, analyzed, and combined to uncover meaning in data. This combination has resulted in a powerful analytic technology that is science-based, trusted, and easily communicated using maps and other forms of geographic visualization.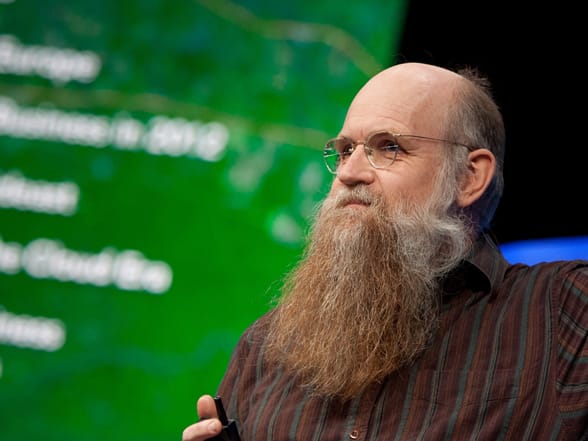 –> Modern GIS is Transforming Mapping: A Brief Conversation with Scott Morehouse and Clint Brown.
Online maps provide the user experience of working with and deriving answers from GIS. Maps provide windows into rich information—you can reach into a map to extract all kinds of related information. Maps also provide analytic functions that derive new information layers that enable us to answer whole new kinds of questions.
As you read this book, you'll understand that maps can be 2D and 3D, and they can animate information through time. Because you can add new layers from many sources, you can gain a new perspective and a deeper understanding about the problems and issues that you are trying to address.
Perhaps the most profound role that maps play is that they provide a platform for engagement and conversations, for representing many points of view, for understanding the perspectives of others, and for helping humanity find answers to the many problems we face, things we care about—worthy goals that we can come together on.
—–
This post is excerpted from The ArcGIS Book, Second Edition: 10 Big Ideas about Applying The Science of Where, by Christian Harder and Clint Brown. The twin goals of this book are to open your eyes to what is now possible with Web GIS, and then spur you into action by putting the technology and deep data resources in your hands. The book is available through Amazon.com and other booksellers, and is also available at TheArcGISBook.com for free.
About the Author: Since 1981, Scott Morehouse has led the vision and organized the efforts to build commercial GIS software at Esri. He and his colleagues worked together to transform the set of early GIS concepts into numerous product releases, resulting in a great transformation in the role of mapping.
Commenting is not enabled for this article.